Thales powers phase 4B of Cairo metro Line 3 now complete in Egypt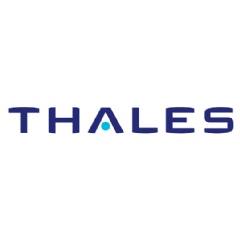 Thales equips the newly opened Phase 4B extension of Line 3 of the Cairo Metro in Egypt with integrated supervision, telecommunications, passengers' services, security and automated ticketing

The Phase 4B is an extension of Cairo Metro Line 3 that is expected to carry 1.5 million passengers per day.
Phase 4B extension of Line 3 of the Cairo Metro powered by Thales' solutions was inaugurated at a ceremony held in the presence of Egypt's President, His Excellency  Abdel Fattah al-Sisi on 16th August.
The much-anticipated completion of Phase 4B involves a seven-kilometer long extension of Line 3 on the eastern side of Cairo connecting with the LRT (light rail transit) which links Cairo to the New Capital City.
Having contributed to the development of the Cairo Metro for more than 30 years, Thales has provided the National Authorities of Tunnels (NAT) with solutions that will help to seamlessly transport over 4 million passengers in the Egyptian capital daily.
The new phase of Line 3 will help to significantly enhance urban mobility by easing traffic in East Cairo and improving the passenger experience. Thales has deployed systems to extend the existing infrastructure and integrate a range of state-of-the-art solutions that support telecommunications, automated ticketing, security and more.
The key features of Phase 4B include 6 stations, 11 telecommunications systems, 1 depot - the largest in the Middle East and Africa with 31 buildings, state of the art ticketing solutions including 80 new swing gates and 21 Ticket Vending Machines.
The telecommunication and integrated supervision systems provided by Thales include CCTV, telephone, radio, multi-service network, and centralized Operation Control Centre. Ticketing solutions designed to meet the needs of passengers have also been introduced to ensure smooth passenger flow and elevate the user experience.
"Thales has been a long-standing partner of the Cairo Metro. We have been strong supporters of Egypt's mission to contribute to the country's sustainable development for over thirty years, and will continue to improve quality of life with our wide range of products. The solutions we have provided to complete Phase 4B have made a huge contribution to the overall efficiency of Cairo's rapid transit network, catering to over four million passengers per day" 
Sherif Barakat, Country Director, Thales Egypt
-----
Cairo Metro: Thales is a long-standing partner of the Cairo metro, having delivered and then upgraded the entire revenue collection system for Lines 1, 2 and 3. The Group has also provided integrated communication and supervision solutions for Line 2, and Line 3 (Phases 1, 2, 3, and 4A). These solutions have made a huge contribution to the overall efficiency of Cairo's rapid transit network, one of the densest in the world.
Mainline rail: Thales upgraded the signalling system for the Cairo-Alexandria rail link, the busiest in the country, with over 25 million passengers every year. As a result, capacity and safety have been improved, with train speeds increased from 140 to 160 km/h and headways between trains reduced from 10 to 5 minutes. The success story in Mainline modernization continues with more recent contracts for the modernization of signalling systems for Asyut Naga-Hamadi and the extension of Cairo Benha in 2017 and 2018 respectively. The 3 mainline projects that are currently being implemented with the Egyptian National Railways (ENR) is contributing to the ENR strategy to increase safety levels along the Alexandria – High Dam corridor.
( Press Release Image: https://photos.webwire.com/prmedia/6/262821/262821-1.png )
Related Links
WebWireID262821

This news content was configured by WebWire editorial staff. Linking is permitted.
News Release Distribution and Press Release Distribution Services Provided by WebWire.