Mammoth Biosciences Further Strengthens IP Portfolio with Exclusive License to Novel Micro-Sized CRISPR Proteins
These new proteins of the Casɸ family accelerate and open even more opportunities for the translation of Mammoth Biosciences' CRISPR-enabled platform into meaningful applications for therapeutics, disease detection, agriculture and beyond
South San Francisco, Calif. –
WEBWIRE
–
Wednesday, August 12, 2020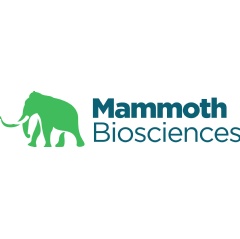 "With its compact size, about half of Cas9, and potential diverse targeting ability due to flexible PAM sites along with potential high-fidelity editing, Casɸ may offer solutions to these challenges for both ex-vivo and in-vivo applications," said Peter Nell, CBO of Mammoth Biosciences. "The team at Mammoth Biosciences is extremely excited by this opportunity and has already started to further advance this new family of enzymes."
Mammoth Biosciences, Inc., the company behind the world's first CRISPR-based platform for disease detection and the world's smallest known CRISPR Cas nucleases from the Cas14 family, today announced the exclusive licensing of a new CRISPR protein family, Casɸ, from UC Berkeley, for research development and commercialization in all fields. The discovery, which comes from the labs of Mammoth Biosciences' co-founder and CRISPR pioneer Jennifer Doudna at the University of California at Berkeley and Chan Zuckerberg Biohub investigator and University of California Professor Jill Banfield, adds a versatile gene editing protein group to Mammoth Biosciences' strong portfolio and is a major development in the commercialization of the company's CRISPR-enabled platforms. 
Since the discovery of CRISPR-Cas9 for gene editing, substantial progress has been made in the therapeutic uses of CRISPR. However, some challenges remain: such as precision of editing, delivery of the CRISPR protein for in-vivo applications, dealing with a limited targeting range, and making multiple edits simultaneously. The Casɸ family is a novel and unique set of enzymes that opens up new frontiers due to its outstanding properties in many of these areas. 
"With its compact size, about half of Cas9, and potential diverse targeting ability due to flexible PAM sites along with potential high-fidelity editing, Casɸ may offer solutions to these challenges for both ex-vivo and in-vivo applications," said Peter Nell, CBO of Mammoth Biosciences. "The team at Mammoth Biosciences is extremely excited by this opportunity and has already started to further advance this new family of enzymes."
The discovery of Casɸ and their initial characterization has been published in the peer-reviewed journal Science. This family of Cas proteins was first identified in huge bacteriophages (in particular a clade known as "Biggiephage") rather than the microbes that Cas proteins are typically identified in. A key advantage of Casɸ proteins includes their simplicity and small size, more compact RNA elements and opening the door for applications with protein fusions to be delivered in a single package, rather than multiple packages as is required with Cas9.  
"In addition to the published work, Mammoth's world-class genome editing team has continued to build on the Casɸ platform to unlock features that make this system uniquely suited to address key clinical applications." said Lucas Harrington, CSO and cofounder of Mammoth Biosciences. 
The addition of Casɸ adds to Mammoth Biosciences' strong IP portfolio, whose foundation is driven by the company's robust protein discovery engine. Mammoth Biosciences builds on its diverse foundational IP to use CRISPR technology for editing and diagnostic applications.
"One of the key advantages of our CRISPR-based platform is its breadth and diversity of capability -- a characteristic that's crucial for having the right tool for any challenge," explained Trevor Martin, CEO and cofounder of Mammoth Biosciences. "With the addition of Casɸ to our CRISPR toolkit, we're able to further expand our capabilities to an even wider range of applications across editing and diagnostics."
Mammoth Biosciences is currently evaluating partnerships with companies adding complementary skills to leverage the Mammoth Biosciences toolbox, including the novel Casɸ for applications in therapeutics, diagnostics, agriculture and additional gene editing uses to deliver on the promise of this groundbreaking technology. For more information visit http://www.mammothbiosci.com/.
About Mammoth Biosciences
Mammoth Biosciences is harnessing the diversity of nature to power the next-generation of CRISPR products. Through the discovery and development of novel CRISPR systems, the company is enabling the full potential of its platform to read and write the code of life. By leveraging its internal research and development and exclusive licensing to patents related to Cas12, Cas13, Cas14 and Casɸ, Mammoth Biosciences can provide enhanced diagnostics and genome editing for life science research, healthcare, agriculture, biodefense and more. Based in San Francisco, Mammoth Biosciences is co-founded by CRISPR pioneer Jennifer Doudna and Trevor Martin, Janice Chen, and Lucas Harrington. The firm is backed by top institutional investors including Decheng, Mayfield, NFX, and 8VC, and leading individual investors including Brook Byers, Tim Cook, and Jeff Huber. 
( Press Release Image: https://photos.webwire.com/prmedia/42381/262649/262649-1.png )
Related Links
WebWireID262649
Contact Information

Kathryn Ryan
Media Contact
VSC for Mammoth Biosciences

This news content may be integrated into any legitimate news gathering and publishing effort. Linking is permitted.
News Release Distribution and Press Release Distribution Services Provided by WebWire.