San Diego Regional Proving Ground Joins Efforts with Qualcomm to Launch C-V2X Program in San Diego
Qualcomm works with Caltrans, City of Chula Vista and San Diego Association of Governments to launch C-V2X program to research and demonstrate vehicle safety and traffic efficiency
SAN DIEGO, California –
WEBWIRE
–
Tuesday, July 21, 2020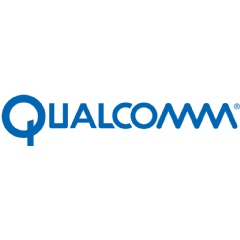 Qualcomm Technologies, Inc. and the San Diego Regional Proving Grounds (SDRPG) announced today the launch of a new C-V2X direct communication program for California. C-V2X is a direct communication technology designed to offer vehicles low latency communications for Vehicle-to-Vehicle (V2V), Vehicle-to-Roadside Infrastructure (V2I) and Vehicle-to-Pedestrian (V2P) without the involvement of a cellular network, or cellular network subscription, by operating on designated and harmonized 5.9 GHz ITS spectrum. SDRPG, which is composed of the California Department of Transportation (Caltrans District 11), the City of Chula Vista and the San Diego Association of Governments (SANDAG), and Qualcomm Technologies, designed the program to facilitate use case research and testing for vehicle communications in realistic operating conditions. The public agencies aim to utilize the project to assess C-V2X capabilities on San Diego roadways by conducting advance technology testing, as well as demonstrate the technology's potential to improve automotive safety and traffic efficiency.
Qualcomm Technologies is one of SDRPG's private sector affiliates working with the public sector partners to advance technology testing and readiness for implementation. The program spans across a three-mile corridor with commercial C-V2X roadside units (RSUs), featuring the Qualcomm® 9150 C-V2X Platform, installed along the highways and at traffic light intersections off of Interstate 805 and California State Route 52 highways between Sorrento Valley and Kearny Mesa. Vehicles utilized in the project are provided by Caltrans and are equipped with commercial C-V2X onboard units (OBUs) featuring the Qualcomm® 9150 C-V2X Platform. This C-V2X program in California is currently taking place and is expected to last through the second half of this year. While C-V2X is designed to be globally compatible with 5G and compliment other Advanced Driver Assistance Systems (ADAS), such sensors, cameras, radar and LIDAR, the San Diego C-V2X project will focus solely on the benefits and reliability of vehicle communication technology, utilizing vehicle-to-infrastructure (V2I) use cases, such as speed limits, roadside warnings, closures, and travel times.  The program joins Colorado and Virginia, who have announced limited deployments for C-V2X technology for each of their states.
To support the growing C-V2X ecosystem, the program will also be made open to automakers and road operators who have interest in utilizing the project platform for testing or to explore the potential for cost-efficient benefits associated with embedded cellular technology in vehicles, and synergies between the deployment of cellular base stations and roadside infrastructure. 
"As a member of the San Diego Regional Proving Ground, the City of Chula Vista strongly supports next-generation vehicle communication technologies like C-V2X as we look to improving vehicle safety, traffic efficiency and toward autonomous driving," said Chula Vista Director of Engineering Bill Valle. "We look forward to this joint effort with Qualcomm Technologies to help inform policies and produce new systems that are expected to result in a safer and more efficient transportation network for the region."
"Our work with the San Diego Regional Proving Grounds organization to help deploy its C-V2X program serves as another significant milestone in our continued advancement of connected driving technologies," said Jim Misener, senior director, product management, Qualcomm Technologies, Inc. "Working with roadside infrastructure owner operators to jointly explore and show benefits in end-to-end transportation use cases where C-V2X will not only demonstrate the technology's impact for the safety of vehicles, drivers, and passengers locally, but showcase its statewide and international impact with its ability to reduce collisions and incidents."
"The strategic coordination with Caltrans, the City of Chula Vista, and Qualcomm Technologies is critical to advancing vehicle communication testing in California," said SANDAG Chair and Poway Mayor Steve Vaus. "Successes and lessons learned from the C-V2X installation is the vital data we need to incorporate these emerging concepts into the transportation planning that SANDAG is doing for the region. In particular, testing like this can determine how technology will be incorporated into the regional transportation plan."
C-V2X direct communication mode is designed to offer vehicles low latency communications directly with other vehicles, roadside infrastructure and pedestrians without the involvement of a cellular network, or cellular network subscription, by operating in the designated and harmonized 5.9 GHz ITS spectrum, which the Federal Communications Commission (FCC) has proposed to allocate for C-V2X.  In the direct communications mode, C-V2X also facilitates the ability of vehicles to share information without the involvement of the cellular network, supporting safety conscious applications while offering driver anonymity. Complementary to other Advanced Driver Assistance Systems (ADAS) sensors, such as cameras, radar, and LIDAR, C-V2X technology is designed to support 360-degree non-line-of-sight (NLOS) awareness, and is designed to extend a vehicle's ability to see, hear, and understand the environment down the road, at blind intersections, or in bad weather conditions.
For more information on the San Diego C-V2X project, please log onto Qualcomm C-V2X site.
About Qualcomm 
Qualcomm is the world's leading wireless technology innovator and the driving force behind the development, launch, and expansion of 5G.  When we connected the phone to the internet, the mobile revolution was born.  Today, our foundational technologies enable the mobile ecosystem and are found in every 3G, 4G and 5G smartphone.  We bring the benefits of mobile to new industries, including automotive, the internet of things, and computing, and are leading the way to a world where everything and everyone can communicate and interact seamlessly.
Qualcomm Incorporated includes our licensing business, QTL, and the vast majority of our patent portfolio. Qualcomm Technologies, Inc., a subsidiary of Qualcomm Incorporated, operates, along with its subsidiaries, substantially all of our engineering, research and development functions, and substantially all of our products and services businesses, including our QCT semiconductor business.
About Caltrans District 11 
Caltrans District 11 serves one of the most geographically and culturally diverse areas in the country and includes San Diego and Imperial counties. It spans the entire California-Mexico Border from the Pacific coast to Arizona and reaches north from the international border to Orange and Riverside counties. the district has roughly 1,000 centerline miles of urban and rural freeways and more than $781 million in current construction. Visitors to the area are often amazed to find that within a few short hours it is possible to experience a sweeping range of climates and terrain – from the temperate coastal region to chilly mountain peaks and blazing desert sands. Heading east from the San Diego coastline, the landscape of canyons and mesas climbs into mountains reaching more than 6,000 feet and then drops down to 230 feet below sea level in the low desert of Imperial County. District 11 has gained considerable attention as a hub of transportation technology for the state and the nation. District projects, programs and public safety campaigns have been recognized locally, across the state and on a national level for ingenuity and innovation. District 11 prides itself in its commitment to providing a safe, efficient, sustainable and accessible transportation system, preserving natural resources and providing excellent service to the communities it serves.
About Chula Vista
The City of Chula Vista is located at the center of one of the richest cultural, economic and environmentally diverse zones in the United States. It is the second-largest City in San Diego County with a population of 267,000. Chula Vista boasts more than 50 square miles of coastal landscape, rolling hills, mountains, parks, a marina, and miles of trails. Chula Vista is a leader in conservation and renewable energy, has outstanding public schools, and has been named one of the top safest cities in the country. Established neighborhoods, contemporary communities, startups, corporations, entertainment venues, a U.S. Olympic and Paralympic Training Site, and historic downtown all contribute to Chula Vista's attraction for families and businesses. A promising future includes developing the 500-acre Chula Vista Bayfront, a new university on 375 acres, 18,000 new residential units, and 15 million square feet of commercial space.
About SANDAG
The San Diego Association of Governments (SANDAG) is the San Diego region's primary public planning, transportation, and research agency, providing the public forum for regional policy decisions about growth, transportation planning and construction, environmental management, housing, open space, energy, public safety, and binational topics. SANDAG is governed by a Board of Directors composed of mayors, council members, and supervisors from each of the region's 18 cities and the county government.
To protect the health and safety of staff, partners, and the general public, SANDAG offices are closed to the public. Our team is working remotely during this time to provide essential services, and to continue progress on critical regional projects. SANDAG will continue to monitor the development of COVID-19 in the region and follow guidance from the  San Diego County Health and Human Services Agency.
Qualcomm is a trademark of Qualcomm Incorporated, registered in the United States and other countries. Other product and brand names may be trademarks or registered trademarks of their respective owners.
Qualcomm 9150 C-V2X chipset is a product of Qualcomm Technologies, Inc. and or its subsidiaries.
( Press Release Image: https://photos.webwire.com/prmedia/5/261805/261805-1.png )
Related Links
WebWireID261805

This news content was configured by WebWire editorial staff. Linking is permitted.
News Release Distribution and Press Release Distribution Services Provided by WebWire.