Bloomberg hosts exclusive Future of Finance virtual roundtable with Bob Diamond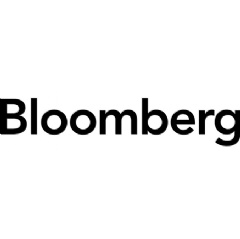 Bloomberg hosted an exclusive virtual roundtable with over 30 C-suite executives from across Asia, Australia and New Zealand, to discuss the future of finance with Bob Diamond, Founding Partner and Chief Executive Officer of New York-based Atlas Merchant Capital. He was previously Chief Executive of Barclays, where he steered the bank through the financial crisis of 2007-2010, and the acquisition of Lehman Brothers, transforming the British lender into a global force.
Deepening income disparity
Comparing the current crisis to the 2008 financial crisis which particularly impacted the U.S., U.K. and Europe, Diamond said that the 2020 crisis would be wider and deeper, affecting all countries and across all sectors. "We might have for the first time ever in the United States a trillion-dollar deficit," he said.
While regulators have been admirably quick to respond and apply lessons learned in 2008, the employment market remains bleak, with 20 million Americans already out of a job, he noted. Diamond said he would prefer to see more stimulus going to job creation, and to small businesses, which make up 60% of employment, instead of simply to large corporations, banks, and financial markets.  He believes the complexion of the stimulus thus far is sure to exacerbate income inequality.  On the roaring performance of the equity markets since late March, he said, "there is a large disconnect between financial markets and the underlying economy right now."
Future of banks: Agents of governments
Although reforms following the 2008 Global Financial Crisis were intended to ensure no bank was ever again "too big to fail," and the banks of today are far stronger in terms of capital — they are also bigger, with more co-related risks.  They are also more intertwined with governments, especially during a crisis like this one, where the stimulus is deployed entirely through the banks. Diamond said big banks in the US have become more like utilities, but this also means that there will be less innovation, agility, and nimbleness.
On the future business models of banks, Diamond noted that their need to focus on their core markets and competencies has created opportunities for independent players and private investment, which Atlas Merchant Capital has made a focus.  Similarly, insurers are responding to a near-zero interest rate world by exiting whole segments, which creates another opportunity for investors who truly understand these businesses.
COVID-19: Technology as an enabler
COVID-19 has certainly shone a light on technology and the ability to adapt, with broad work-from-home arrangements and conducting meetings through Zoom. Like many firms, Atlas has proved highly productive during this time.  The speed of the economic recovery likely already underway would not have been possible without the incredible pace of technological enhancement in the last 10 years, Diamond said. While technology provides incredible flexibility, however, Diamond added that this period has taught them to not take personal relationships for granted.
Winners in the post-COVID world
Diamond cited the World Bank's statement that 80% of the world's economies are either coming out of recession or in recession – a never before seen situation. The U.S. will have to lead this recovery. He noted that Hong Kong may never be the same, as the perception has shifted from it being an international trade centre to a China trade centre, boosting the attractiveness of Singapore, Tokyo and London.
Overall, Diamond sees this as a fascinating time to be investing and operating. "We are going to see winners and losers in the economy, so being positioned to invest in strong companies and even distressed investments are great opportunities," he said.
The Bloomberg Future of Finance series features in-depth conversations with global thought leaders on investing, policy, economics and technology.
( Press Release Image: https://photos.webwire.com/prmedia/6/261262/261262-1.png )
Related Links
WebWireID261262

This news content was configured by WebWire editorial staff. Linking is permitted.
News Release Distribution and Press Release Distribution Services Provided by WebWire.