Lower Eastside Girls Club Unveiled Center for Wellbeing and Happiness at Virtual Gala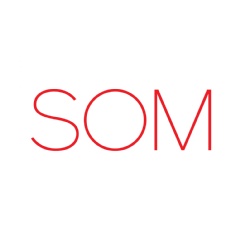 The Lower Eastside Girls Club (LESGC) hosted a Virtual Gala unveiling the Center for Wellbeing and Happiness, the expansion to the organization's current headquarters on East 8th Street and Avenue D in Manhattan. Gala attendees saw a preview of the new space, which was designed pro-bono by SOM and will be devoted to programming for the health and success of Lower East Side residents of all ages and the community at large.
"The Center will address the epidemic of non-communicable diseases, as well as the social, emotional, physical, mental and economic wellness issues facing our community," said Ebonie Simpson, Interim Co-Executive Director of the LESGC. "We are deeply grateful to SOM, as well as Arup and Jaros, Baum & Bolles for providing exceptional pro-bono design services that impeccably reflect our vision, ethos and objectives. Without their deep commitment to this project, this critical initiative would not be possible."
Since 1996, the LESGC has connected thousands of young women living with economic and social challenges to healthy and successful futures, offering free, year-round programming in the arts, STEM disciplines, leadership and advocacy, digital media, entrepreneurship, wellness, and more. Its headquarters is a safe haven—a place that helps young women grow, learn, have fun, and develop confidence in themselves and in their ability to make a difference in the world. The organization has continually expanded throughout the last two decades, moving from schools, church basements, and storefronts to its current 35,000-square-foot facility in 2013. The Center for Wellbeing and Happiness will add 5,000 square feet of ground-level space when completed later this year, and it will support the LESGC's mission both in the near-term and the future.
"The architectural design of this space supports this future," said SOM Partner Kenneth A. Lewis. "We wanted to provide the LESGC with a facility that would last—something that would have the versatility to serve its expanding programming. To make this happen, each space is designed with the ability to accommodate almost any kind of event."
The largest and most adaptable space in the Center for Wellbeing and Happiness is "Happiness Hall," located just beyond the entrance on Avenue D. First and foremost, this room is a public space. It is programmed specifically for intergenerational, community-focused events—from exhibits, film screenings, and lectures to local meetings and polling. Several additional spaces surround Happiness Hall, including an extension to the LESGC's Sound Studio, a cafe (the Food Farmacy Family Cafe), a public lounge (the Caregivers' Lounge), a counseling and workforce training room (the Soul Space), and a studio for art therapy, movement, yoga, and meditation (the Mind and Body Center).
The extension to the Sound Studio is among the new center's most technologically advanced spaces. It enhances the Sound Studio's capabilities with state-of-the-art streaming and acoustic technology, and is specifically positioned along the street to engage with passersby and evoke a sense of the history of New York City's street front radio stations. A few steps away, the Food Farmacy Family Cafe is programmed to educate parents, guardians, families, and the community at large in nutrition. The Caregivers' Lounge is a setting for nurses, home healthcare assistants, physical therapists, and family members providing long-term care for loved ones, while the adjacent Mind and Body Center will offer courses for people of all ages. Next to the Mind and Body Center, the Soul Space provides a private setting for counseling, health education, and workforce development.
SOM's work on the project contributes toward a larger goal for the firm. The Center for Wellbeing and Happiness, which was designed in collaboration with Arup and Jaros, Baum & Bolles, represents an investment in the local New York City community. The project was born out of a relationship between SOM and the LESGC that began with a December 2018 volunteer effort and workshop led by the SOM Women's Initiative, which was established in 2011 to cultivate and promote the continued development and success of women at SOM and within the design disciplines.
"We understood that the LESGC needed new space to continue to transform the lives of young girls and residents of the Lower East Side," said SOM Partner Laura Ettelman. "It fit right into SOM's ethos, which is to foster creativity, innovation, and social equity. The project is some of the most rewarding work we have ever taken on, and it will serve our community for many generations to come."
( Press Release Image: https://photos.webwire.com/prmedia/7/260982/260982-1.png )
Related Links
WebWireID260982

This news content was configured by WebWire editorial staff. Linking is permitted.
News Release Distribution and Press Release Distribution Services Provided by WebWire.