Lifting of Restrictions under the U.S. Securities Exchange Act of 1934
Tokyo –
WEBWIRE
–
Wednesday, July 1, 2020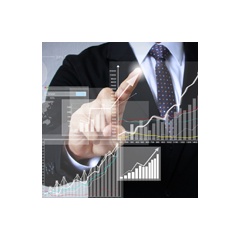 NEC Corporation (NEC; TSE : 6701) announced that a registration statement on Form 20-F (the "Form 20-F") for NEC's common stock, which was filed with the Securities and Exchange Commission (the "SEC") in the United States as announced in the press release titled "NEC Files Registration Statement on Form 20-F with Securities and Exchange Commission in United States" as of March 18, 2020, has been declared effective as of June 29, 2020 (U.S. Eastern Standard Time), and as a result of the effectiveness of the Form 20-F, the restrictions on transactions in shares of NEC's common stock under the order issued pursuant to Section 12(j) of the U.S. Securities Exchange Act of 1934 (the "Exchange Act") have been lifted.

Following the effectiveness of the Form 20-F, NEC is subject to the reporting obligations of Section 13(a) of the Exchange Act and has filed an annual report on Form 20-F for the fiscal year ended March 31, 2020. However, if all conditions are met, we intend to terminate, on a voluntary basis, the registration of our common stock under the Exchange Act and the corresponding duty to file or furnish reports required by Section 13(a) of the Exchange Act promptly following the first anniversary of the effectiveness of the Form 20-F. In addition, NEC does not intend to seek any listing for its common stock in the form of shares or American Depositary Shares on a national securities exchange in the United States.

A copy of the Form 20-F can be viewed and obtained on the SEC's Electronic Data Gathering, Analysis, and Retrieval system (EDGAR) (www.sec.gov).

Cautionary Statement with Respect to Forward-Looking Statements

This material contains forward-looking statements regarding estimations, forecasts, targets and plans in relation to the results of operations, financial conditions and other overall management of the NEC Group (the "forward-looking statements"). The forward-looking statements are made based on information currently available to NEC and certain assumptions considered reasonable as of the date of this material. These determinations and assumptions are inherently subjective and uncertain. These forward-looking statements are not guarantees of future performance, and actual operating results may differ substantially due to a number of factors.

The factors that may influence the operating results include, but are not limited to, the following:
adverse economic conditions in Japan or internationally;
foreign currency exchange and interest rate risks;
changes in the markets in which we operate;
the recent outbreak of the novel coronavirus;
potential inability to achieve the goals in our medium-term management plan;
fluctuations in our revenue and profitability from period to period;
difficulty achieving the benefits expected from acquisitions, business combinations and reorganizations;
potential deterioration in our relationships with strategic partners or problems relating to their products or services;
difficulty achieving our growth strategies outside Japan;
potential inability to keep pace with rapid technological advancements in our industry and to commercialize new technologies;
intense competition in the markets in which we operate;
risks relating to our concentrated customer base;
difficulties with respect to new businesses;
potential failures in the products and services we provide;
potential failure to procure components, equipment or other supplies;
difficulties protecting our intellectual property rights;
potential inability to obtain certain intellectual property licenses;
our customers may encounter financial difficulties;
difficulty attracting, hiring and retaining skilled personnel;
difficulty obtaining additional financing to meet our funding needs;
potential failure of internal controls;
potentially costly and time-consuming legal proceedings;
risks related to regulatory change and uncertainty;
risks related to environmental laws and regulations;
information security and data protection concerns and restrictions;
potential changes in effective tax rates or deferred tax assets, or adverse tax examinations;
risks related to corporate governance and social responsibility requirements;
risks related to natural disasters, public health issues, armed hostilities and terrorism;
risks related to our pension assets and defined benefit obligations; and
risks related to impairment losses.
The forward-looking statements contained in this material are based on information that NEC possesses as of the date hereof. New risks and uncertainties come up from time to time, and it is impossible for NEC to predict these events or how they may affect the NEC Group. NEC does not intend to update or revise any forward-looking statements, whether as a result of new information, future events or otherwise.
About NEC Corporation
NEC Corporation has established itself as a leader in the integration of IT and network technologies while promoting the brand statement of "Orchestrating a brighter world." NEC enables businesses and communities to adapt to rapid changes taking place in both society and the market as it provides for the social values of safety, security, fairness and efficiency to promote a more sustainable world where everyone has the chance to reach their full potential. For more information, visit NEC at https://www.nec.com.
LinkedIn: https://www.linkedin.com/company/nec/
YouTube: https://www.youtube.com/user/NECglobalOfficial
Facebook: https://www.facebook.com/nec.global/
Twitter: https://twitter.com/NEC_corp
NEC is a registered trademark of NEC Corporation. All Rights Reserved. Other product or service marks mentioned herein are the trademarks of their respective owners. ©2020 NEC Corporation.
( Press Release Image: https://photos.webwire.com/prmedia/7/260981/260981-1.png )
Related Links
WebWireID260981

This news content was configured by WebWire editorial staff. Linking is permitted.
News Release Distribution and Press Release Distribution Services Provided by WebWire.