Active Engagement Key to Reflecting Sustainable Investing Values According to National Research Study from Newton Investment Management
Research Finds Nearly a Third of U.S. Investors--Led Predominantly by Millennials--Would Prefer to Actively Engage with Management of Unsustainable Companies than to Invest Only in Sustainable Companies
NEW YORK –
WEBWIRE
–
Tuesday, June 9, 2020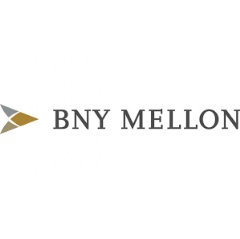 A major new research study released today from Newton Investment Management, a BNY Mellon Investment Management firm with $53.3B AUM (as of 3-31-2020), suggests that active engagement is key to reflecting sustainable investing values, with nearly a third (29%) of individual American investors surveyed stating they "would prefer [their fund managers] to actively engage with the management of unsustainable companies than to invest only in sustainable companies." Interestingly, those figures vary dramatically by age group, with 43% of younger American investors surveyed (between the ages of 18-39) more likely to engage, compared with just 19% of older Americans surveyed (age 50 and over).
"We believe that ESG is not a label, it's finance 101," said Andrew Parry, Head of Sustainable Investment, Newton Investment Management. "That is, environmental, social, and governance insights are not add-ons, but part of the mosaic of inputs that influence good investing decisions. That's a message that's resonating more and more with investors, and one we believe the study findings help to underscore."
The second annual Newton Sustainable Investment research study, created and conducted by behavioral finance experts Oxford Risk and fielded by Research Now, builds upon research the asset management firm launched last spring, which examined U.S. investors' understanding of and interest in sustainable investment (defined in the study as the collective term for investments that seek to reflect some combination of economic, social, and environmental considerations). The new study, which surveyed nationally a statistically relevant group of 1,000 individual investors age 18 or older, examined the degree to which investors want to have a social impact and the degree to which they are willing to make trade-offs to achieve those positive outcomes.
"G" Before "E" When It Comes to ESG?
When it comes to ESG, the study found over a third of individual U.S. investors (39%) said they were most concerned about environmental issues compared with just 28% that said social issues. (23% selected governance concerns, and 10% gave none of the above.) This interest runs counter to where much of the asset management industry has historically been focused – on governance.
"While today's individual investors are most concerned with environmental issues, it is in the area of corporate governance—in the form of active engagement with leadership at companies and informed proxy voting power—where the asset management industry might exert its largest and most immediate positive influence," said Parry.
Millennials vs. Boomers, or: ESG on the Retirement Horizon
The study demonstrated a significant divergence between millennials (defined here as study respondents between the ages of 18-39) and older Americans (ages 50+) on the subject of sustainable investing, and suggested that lack of awareness of and interest in the social investment space impacts retirement planning considerations. For example, 86% of adults 39 or younger are interested in sustainable investing, compared with 70% of older Americans (over the age of 50).
When asked if they use a sustainable investing option in their retirement pension, 36% of study respondents reported their plans did not have such an option, and fully 44% said they don't know if they have a sustainable option in their pension. Even in the "forced-choice" environment of self-invested corporate or personal pensions, where investors have to do at least some browsing, only one-fifth (20%) were aware they had a sustainable-investing option. Of those investors who recognized they had a sustainable-investing option, however, more than half of study participants (53%) chose to use it, with more than five times the number of millennials in that group choosing the option over Baby Boomers.
"The study data is profound in terms of what it suggests about the future of investing and how companies might better align themselves with the concerns of the next generation of investors," said Seyi Bucknor, Head of Newton Americas for Newton Investment Management. "Younger investors increasingly want to see their values, interests, and concerns reflected in their investment decisions. The study has fascinating things to tell our industry about how millennials, who have a long investing horizon, are thinking about sustainable investing as it relates to retirement planning."
Complete research study findings, fact sheet, and methodology are available at the link.
All investments involve risk, including the possible loss of principal.
Newton Investment Management Sustainable Investing National Research Study Methodology
Behavioral finance specialists Oxford Risk, on behalf of Newton Investment Management, designed, conducted, and analyzed the academic research study, which was fielded by Research Now across the U.S. and Canada among a broad spread of respondents by age, gender, geographic location, education, and wealth, from 17 to 30 September 2019. Oxford Risk conducted the self-administered study online among U.S. and Canadian samples of 1,000 individual investors in each country, age 18 or older, with household investible assets ranging from $40K to over $4M.
The sample was representative of the investor population (i.e., those over 18 with access to some investible wealth), and captured a broad spread of respondents by age, gender, geographic location, education, and wealth. The survey took each respondent approximately 15 minutes to complete, and, to ensure academically reliable findings, the questions were randomized for each individual, thus avoiding biases that often arise from question ordering. The data was put through a battery of statistical analyses (including factor analysis, cluster analyses, and fully controlled multivariate regressions) to ensure findings were valid and robust. No data was requested or collected concerning specific investment, banking, advisory or similar financial relationships with Newton Investment Management, BNY Mellon or any other institution, organization, agency or firm. Respondents were paid for participating to create an unbiased sample; all information was self-reported by study participants.
About BNY Mellon Investment Management
BNY Mellon Investment Management is one of the world's largest investment firms and one of the top U.S. wealth managers, with US $1.8 trillion in assets under management as of March 31, 2020.
Through an investor-first approach, the firm brings to clients the best of both worlds: specialist expertise from eight world-class investment firms offering solutions across every major asset class, backed by the strength, stability, and global presence of BNY Mellon, one of the world's most trusted investment partners. Additional information on BNY Mellon Investment Management is available on www.bnymellonim.com.
BNY Mellon Investment Management is a division of BNY Mellon, which has US$35.2 trillion in assets under custody and/or administration as of March 31, 2020. BNY Mellon can act as a single point of contact for clients looking to create, trade, hold, manage, service, distribute or restructure investments. BNY Mellon is the corporate brand of the Bank of New York Mellon Corporation (NYSE: BK). Additional information is available on www.bnymellon.com. 
About Newton Investment Management Ltd
Newton Investment Management (NIM) is a London-based global investment management subsidiary of The Bank of New York Mellon Corporation. With assets under management of $53.3B as of March 31, 2020, Newton provides a focused range of investment strategies to public and private-sector DB and DC pension plans, corporations, endowments and foundations, and, via BNY Mellon, individuals. We work with our clients to deliver their desired investment outcomes using our responsible, theme-based approach, fundamental research and deep industry experience. NIM is authorized and regulated by the Financial Conduct Authority. Registered address, The Bank of New York Mellon Centre, 160 Queen Victoria Street, London, EC4V 4LA. Registered in England No. 01371973. 
Newton Americas, a division of BNY Mellon Securities Corporation (a registered broker-dealer), is the U.S. distributor for Newton Investment Management.
( Press Release Image: https://photos.webwire.com/prmedia/6/260116/260116-1.png )
Related Links
WebWireID260116

This news content was configured by WebWire editorial staff. Linking is permitted.
News Release Distribution and Press Release Distribution Services Provided by WebWire.