Global Education Steering Committee: How to Make the Case for Safeguarding Investment in Education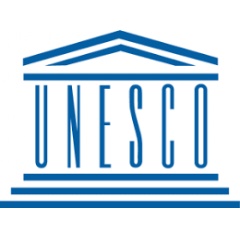 With all economic forecasts in the red, the global community has to make a powerful case for education to be at the center of global recovery plans to build resilience for the future and prevent inequalities from further widening.
This was the key message of the virtual SDG Education 2030 Steering Committee meeting dedicated to financing that brought together all key constituencies on 4 June 2020.
"Spending on education is not the problem, it is the solution," affirmed Gordon Brown, UN Special Envoy for Global Education at the opening of the meeting. "If we spend on education we are increasing people's information and knowledge about health, we are increasing economic opportunity for countries to get back to growth and we are making possible more cohesive society where every individual has a chance to develop their talents."
He said that governments have to be persuaded not to 'crowd out' education because of pressures to spend on health and social safety nets. He advocated for debt relief in the poorest countries tied to investment in health and education; enhanced funding to the World Bank and regional development banks and an increase in special drawing rights for the IMF.
According to initial projections made by UNESCO, even if countries maintain their current budget allocations to education as a percentage of GDP, available resources will decrease by USD 210 billion in 2020 compared to what would have been available without the pandemic. Should this share be cut by 5%, losses could increase to USD 337 billion, said Satoko Yano, UNESCO's education planning specialist, presenting the different scenarios.
On the international front, aid will fall if the experience of the great financial crisis (2008-2009) is repeated, according to calculations by the Global Education Monitoring Report and the World Bank.
Stating that every dollar on debt servicing is one dollar less for education, the CEO of the Global Partnership for Education, Alice Albright, urged for protecting hard won gains and demonstrating that aid to education builds resilience for the future.
Beyond learning losses, especially for the most disadvantaged children, participants underlined that the "new normal" would require more funding for learning recovery and acceleration programmes, school health and safety, connectivity and support to teachers. 
 "This generation is running the risk that we invest less in them, and the cost of inaction is huge," said Jaime Saavedra, Education Global Director of the World Bank.  Beyond increased efficiency in education spending everywhere, he called for a coalition of ministers of education and finance to protect and increase expenditures.
"The fiscal crisis cannot be an alibi that justifies reduced investment in education," said  Argentina's representative, sharing his government's plan to support public education and work on a regional ministerial declaration in this regard. Kenya reported declines in financing to education and stressed the need for flexibility to respond to the most urgent needs, including for teachers and school health, and institutional reform to build more sustainable education and training systems. The Philippines stressed the importance of gearing financing plans to address inequity and building a broad constituency to protect investment for educational transformation.
Stating that a decline in aid "is probable but not inevitable," the Director of the Global Education Monitoring Report, Manos Antoninis, called for an increase in education's share in total aid, more donor flexibility and better alignment of aid with national needs. Noting that 90% of aid comes from OECD-Development Assistance Committee countries, the OECD's representative referred to a recent joint statement by the latter on the protection of aid budgets and support to least developed countries.
Referring to the scale of needs in developing countries, the CEO of the Education for All Foundation, Fahad Al-Sulaiti, stressed the foundation's efforts to join forces with development banks to increase funding. He also highlighted the importance of the recently established International Day for the Protection of Education under Attack, spearheaded by Qatar, recalling that conflict and violence has not abated under Covid-19, with no strong mechanisms to protect investments in teachers and students.
Civil society's representative Refat Sabbah, president of the Global Campaign for Education, urged prioritizing education in emergency and humanitarian responses.
To maintain financing, Norway's representative recommended reaching outside sectoral borders to demonstrate how education can alleviate negative impacts on health; make the case with international financial institutions, improve systems for tax collection and combat illicit financial flows.
Germany stressed that priority should be placed on addressing equity challenges, gender sensitive planning and strengthening the resilience of the education sector.
"We are at a critical juncture,' said Steering Committee co-chair Kazuhiro Yoshida. "We have to use available knowledge, resources and innovation to trigger new approaches that will have long-term effect on SDG 4;"
Stepping up the momentum
Bringing forward a statement prepared by the youth community, Steering Committee representative Victoria Ibiwoye affirmed that "youth and students are the first touched by this crisis and they must have a voice in defining their educational future." The crisis is an opportunity to redefine the relevance of education and prioritize investment in youth. The statement calls on leaders to aim for a #BetterNormal with sustainability being the leading principle.
"This is a tipping point – the time for political leadership and mobilization from grassroots to top decision makers to set education on course," said Co-Chair Stefania Giannini, UNESCO's Assistant-Director General for Education, concluding the meeting. "We need unity, solidarity and new forms of collaboration, to protect and promote education as a global public good – one that every society depends on to end poverty, combat inequalities and shape a sustainable future."
( Press Release Image: https://photos.webwire.com/prmedia/6/260110/260110-1.png )
Related Links
WebWireID260110

This news content was configured by WebWire editorial staff. Linking is permitted.
News Release Distribution and Press Release Distribution Services Provided by WebWire.