Funimation Unveils First Panels, Performances, Speakers And Events At Funimationcon 2020 On July 3-4
Panels with Fruits Basket, One Piece, Fire Force; Special Programs from Sony Music Labels Artists BLUE ENCOUNT, FLOW, KANA-BOON, Luna Haruna, DJ Performance by DJ MarGenal; and a Special Airing of the 2019 SACRA MUSIC Festival; Plus More to be Announced Soon!

Registration Now Open for the Free Two-Day Virtual Con Celebrating Anime
Culver City, CA –
WEBWIRE
–
Tuesday, June 9, 2020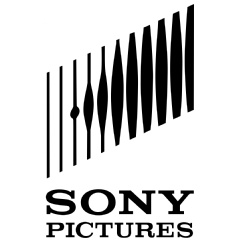 FunimationCon 2020 is just a few weeks away, Funimation revealed a first look at the panels, speakers and events at its first-ever free virtual CON. FunimationCon 2020 is a chance for the anime community to get together for a virtual celebration bringing a bit of the con online this Summer. Today FunimationCon 2020 unveiled panels for Fruits Basket, One Piece, and Fire Force, featuring English voice actors from each series for lively discussions and Q&A.

FunimationCon 2020, in cooperation with Sony Music Labels Inc., unveiled exciting music guests and programs at the two-day event. Popular Japanese artists BLUE ENCOUNT, FLOW, KANA-BOON, and Luna Haruna, will deliver a special message, concert footage and music videos, and there will also be a DJ set by DJ MarGenal during the event. FunimationCon 2020 and SACRA MUSIC are also presenting a special streamed performance from the 2019 SACRA MUSIC Festival. Additional panels, hosted cosplay programming and meet-ups, previews, and more will be announced in the coming weeks.

FunimationCon 2020 is expanding the availability of the event to include more territories. The event is now available in the U.S., Canada, U.K., Ireland, Australia, and New Zealand. Registration is now open to sign up for the completely FREE event, so head over to FunimationCon 2020 (www.FunimationCon.com) to secure your spot and receive updates on new events added to the line-up. We can't wait to celebrate with you this July.

FunimationCon's Voice Actor Panels
Fruits Basket Voice Actor Panel -

Celebrate the hit shoujo classic's new second season with the English voice cast of Fruits Basket! Join Eric Vale (Yuki), Jerry Jewell (Kyo), Mikaela Krantz (Momiji), and Colleen Clinkenbeard (Akito), as well as season two's new character cast Aaron Dismuke (Kakeru) and Caitlin Glass (Machi, ADR Director) for some Q&A, a live reading, and even an advice corner courtesy of the Student Council!  The panel is hosted by Caitlin Glass.
 

One Piece -

The

One Piece

panel brings together the voice actors behind your favorite characters to celebrate the series and the return of dubbed episodes, including Colleen Clinkenbeard (Luffy), Brina Palencia (Tony Chopper), Mike McFarland (Buggy the Clown) and more. Funimation's Josellie Rios (host of the

One Piece at a Time

podcast) is moderating the panel.
 

Fire Force

- With a new season launching on Funimation's streaming service in July, this panel is not to be missed! The panel features voice actors Derick Snow (Shinra), Justin Briner (Sho), Eric Vale (Arthur), Christopher Wehcamp (Hinawa), and is moderated by Matt Acevedo.
Musical Performances:
Funimation, in collaboration with Sony Music Labels Inc. is proud to bring fans exciting music guests and a special message from some of its most popular label artists. Full artist bios and headshots can be found at the link.
BLUE ENCOUNT is a four-piece band hailing from Kumamoto, Japan. Known for their heartfelt and energetic style, BLUE ENCOUNT has built a reputation for connecting emotionally with their audience. BLUE ENCOUNT made their major debut with the EP TIMELESS ROOKIE (2014), and have released three full-length albums (≒, THE END, and VECTOR). BLUE ENCOUNT has also released numerous anime theme songs including "Polaris" for

My Hero Academia

(2019), "FREEDOM" for

BANANA FISH, "

VS" for

Gintama

(2017), "Survivor" for

Mobile Suit Gundam: Iron Blooded Orphans

(2016), and "DayXDay" for

Gintama

(2015).
 
FLOW is a band with their own unique brand of rock comprised of KOHSHI (Vo), KEIGO (Vo), TAKE (Gt), GOT'S (Ba), and IWASAKI (Dr). Brothers KOHSHI (older brother, Vo) and TAKE (younger brother, G) started playing music in 1993 and formed FLOW in 1998. In 1999, they added KEIGO (Vo), and GOT'S (Ba), and in 2000, they added IWASAKI (Dr), forming their present lineup. In 2003, they had their major debut with the single "Blaster" and ever since, they've unleashed their brand of music with their melodic and powerful double vocals throughout the world. Their music was an excellent fit for anime so they went on to do many anime songs such as "GO!!!" as an opening song for the anime "NARUTO," "COLORS," an opening song for "Code Geass: Lelouch of the Rebellion," and the opening song for "Tales of Zesteria the X," "Kaze no Uta." And from 2006 and on, they started performing overseas and have now performed 57 times in 19 countries all over the world including countries in Asia, North America, South America, and Europe, proving that their powerful live performances can cross borders. Since September of 2019, the opening song for "NARUTO Shippuden," "Sign," has exceeded 30 million plays on the subscription service Spotify and all of their songs exceed a total of 100 million plays.
 
KANA-BOON, is a three-piece rock band consisting of Maguro Taniguchi (Vo./Gt.), Hayato Koga (Gt.), and Takahiro Koizumi (Dr.). KANA-BOON is known for performing numerous anime theme songs including "Silhouette" the opening performance of anime

NARUTO SHIPPUDEN

, which charted on Spotify's Viral 50 Daily Chart of Honduras and Apple Music Daily Top 100 Chart of Nepal, "Baton Road" the opening theme of

BORUTO: NARUTO NEXT GENERATIONS,

and "Fighter" the opening theme of

Mobile Suit Gundam: Iron Blooded Orphans.

Their latest song "Starmarker" was chosen to be the opening theme of the

My Hero Academia

and has attracted anime fans from all over the world.
 
Luna Haruna Luna Haruna was born on October 11th. She debuted in May 2012 with the song "Sora wa takakau kaze wa utau" (the ED song for the 2nd season of the TV anime "Fate/Zero.") And now, she has done many theme songs for various anime series such as the "SWORD ART ONLINE" series, the "Monogatari" series, and the "Saekano: How to Raise a Boring Girlfriend" series. Her popularity isn't confined to just Japan. She has performed concerts in Asia and in the west, alluring people all over the world with her music. Aside from her musical endeavors, she also designs and produces a wedding dress brand called "LUNAMARIA" and is also working as a Lolita model. On 10/23/2019, she released the complete EP "glory days" for "Saekano: How to Raise a Boring Girlfriend." She also sang the theme song for "Saekano the Movie: Finale" that was released on 10/26/2019. On 3/18/2020, she released the single "PEACE!!!" which was the ending theme for the TV anime "Puzzle & Dragons."
 
DJ MarGenal started his musical activities in 2007. Initially inspired by hip-hop, he became immersed in club culture, but after his appearance in "Anisong Index!!", which sparked the anisong DJ boom, he shifted his main focus into becoming an anisong DJ. With his abundant knowledge and skills, he has been appearing in not only his regular events, but also events held all around Japan. He has also attended many large-scale anime events such as "LisAni! Night" and "LisAni! PARK," an anime music club event organized by LisAni!, "@JAM" an anisong idol event, and "Singapore Toy, Game & Comic Convention" held in Singapore. DJ MarGenal served as the DJ instructor for voice actor Eriko Nakamura, and was Prizmmy ☆ 's supporting DJ during the "Nendoroid 10th Anniversary Live" held in 2016. He was also the supporting DJ during "LisAni! Night Vol.6'' for anisong singer ELISA. In connection with the Trinity Seven x Anilab official collaboration event held in 2014, he was the support DJ in charge for the anisong singer ZAQ during "Anime Zia'' and "AJ Night". In commemoration of the first anniversary of Sony Music Labels SACRA MUSIC imprint, which many popular anisong artists such as LiSA, Eir Aoi, ClariS, EGOIST, and Luna Haruna belong to, he was in charge of the label's first MIX CD "MiX ~ Omoshiroi Hodo Yoku Wakaru Nonstop SACRA MUSIC ~".
SACRA MUSIC FESTIVAL 2019 Performances
Funimation is thrilled to stream a selection of performances from the 2019 SACRA MUSIC Festival, the two-day music extravaganza featuring artists on SACRA MUSIC's label. Featured performances will include LiSA, Eir Aoi, TrySail, and halca, among many others. Last year the Fest was an enormous success and this is an opportunity for fans who couldn't be there in person to experience the magic. SACRA MUSIC aims to widen the reach of artists who have tie-ins with major anime and game franchises globally.

About Funimation
Funimation distributes the best anime to a passionate, global community of fans. For over 25 years, Funimation has pioneered an omni-channel approach to engaging and entertaining millions where they want it most—streaming, home entertainment, theatrical, e-commerce, merchandising, live events, and more.

Funimation's streaming services offer a growing catalog of over 700 anime series and 13,000+ hours of content available on 15 platforms and in 47 countries. Funimation's in-house team designs must-have, exclusive collectibles distributed through major retailers and an e-commerce site; Funimation's theatrical division is responsible for six of the top 20 anime films in the U.S. As pioneers of the SimulDub™, Funimation is the gold standard for foreign language dubbing of Japanese anime with the highest quality standards and fidelity to the original artists. With a fan-centric approach, Funimation has built a loyal social community of over 30 million followers and earned the trust of Japan's most iconic creators.

Funimation has nine offices in six countries, and over 400 employees worldwide. As an independently operated joint venture between U.S.-based Sony Pictures Entertainment and Japan's Aniplex, a subsidiary of Sony Music Entertainment (Japan) Inc., Funimation benefits from deep entertainment expertise across cultures, territories, and languages.

To learn more about Funimation, visit funimation.com and follow Funimation on Facebook, Twitter, and Instagram.
( Press Release Image: https://photos.webwire.com/prmedia/7/260105/260105-1.png )
Related Links
WebWireID260105

This news content was configured by WebWire editorial staff. Linking is permitted.
News Release Distribution and Press Release Distribution Services Provided by WebWire.