Wolters Kluwer Releases TSoftPlus Paycheck Protection Program Lending Insights
Approximately One Million Small Business Jobs Retained Across Almost One Hundred Industries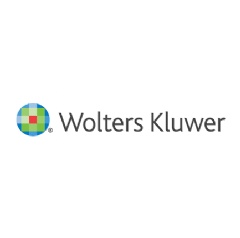 Analysis completed by Wolters Kluwer Compliance Solutions shows that its Paycheck Protection Program (PPP) Supported by TSoftPlus™ solution has helped small businesses retain approximately one million American jobs, representing almost 100 different industries. Full-service restaurants lead the list of top business types that have obtained critical payroll funding during the COVID-19 crisis, facilitated through local lenders' use of TSoftPlus technology. Physician offices and lawyer offices, electrical contractors, and commercial and institutional building construction businesses are among the other industries to have received Coronavirus Aid, Relief, and Economic Security (CARES) Act assistance.
Additional analysis based on PPP loans processed with the TSoftPlus solution, indicates that TSoftPlus-processed PPP loans have overwhelmingly been focused on supporting Main Street businesses, with 90 percent of that funding directed to organizations with 20 or fewer employees. The average number of employees assisted by local lenders who used TSoftPlus-originated loans is 12. 
Steven D'Alfonso, Research Director with IDC Financial Insights, notes that beyond lenders' use of TSoftPlus to facilitate PPP loan and loan forgiveness applications, the process may provide a trove of new insights into customer priorities and preferences, ultimately benefitting small businesses in communities across the country.
"After witnessing a demonstration of TSoftPlus functionality, it would appear that, thanks to the data generated by the PPP loan process, lenders will now be in a better position to truly understand their customers' needs. Essentially, they will be able to enhance existing banking products or develop new offerings for customer benefit," said D'Alfonso. "The close collaboration required between borrowers and lenders to meet PPP requirements may have an important side benefit in helping deepen and strengthen customer relationships, helping engender mutual trust for the long term."
"Our assistance has largely centered on helping local lenders provide Main Street businesses with the funding essential to maintain their teams and operations during these unprecedented times. To date, the PPP loans we've processed cover a wide swath of smaller organizations, with funding having helped employers ranging from self-employed soybean farmers and dentist offices to real estate agents and restaurants," said Steven Meirink, Executive Vice President and General Manager for Compliance Solutions. "Local lenders truly embraced this unprecedented program as some 70 percent of the loans made in any particular state were made by lenders located in that same state."
Wolters Kluwer is now preparing to help local lenders and their small business client recipients of PPP funding facilitate online loan forgiveness applications given the need for well documented compliance with both the transaction and to support a lender's existing compliance management system as the next phase of PPP unfolds. The company's TSoftPlus™ PPP Forgiveness Module will facilitate and automate the application process for the forgiveness of loans to small businesses that received PPP emergency funding under the U.S. CARES Act and will be available to local lenders and PPP borrowers following finalization of requirements from the Small Business Administration and U.S. Treasury.
Wolters Kluwer Compliance Solutions is a market leader and trusted provider of risk management and regulatory compliance solutions and services to U.S. banks and credit unions, insurers and securities firms. The business, which sits within Wolters Kluwer's Governance, Risk & Compliance (GRC) division, helps these financial institutions efficiently manage compliance obligations tied to loan and deposit origination transactions and workflows, manage risk and other regulatory compliance obligations, and gain the insights needed to focus on better serving their customers and growing their business. 
Paycheck Protection Program Supported by TSoftPlus is one of several solutions launched by Wolters Kluwer's GRC division in response to the COVID-19 crisis. Compliance Solutions' Expere Servicing and Loss Mitigation technology and warranted documents, in combination with its Consulting Services team, are positioned to assist servicers in helping address the challenges that Paycheck Protection Program post-forbearance workouts will bring. Business Entity Search for CARES Act solution, offered by Wolters Kluwer's Lien Solutions business, conducts bulk/batch corporate identity searches to verify the business status of potential borrowers.
About Wolters Kluwer Governance, Risk & Compliance
Governance, Risk & Compliance (GRC) is a division of Wolters Kluwer, which provides legal and banking professionals with solutions to ensure compliance with ever-changing regulatory and legal obligations, manage risk, increase efficiency, and produce better business outcomes. GRC offers a portfolio of technology-enabled expert services and solutions focused on legal entity compliance, legal operations management, banking product compliance, and banking regulatory compliance. 
Wolters Kluwer (AEX: WKL) is a global leader in information services and solutions for professionals in the health, tax and accounting, risk and compliance, finance and legal sectors. Wolters Kluwer reported 2019 annual revenues of €4.6 billion. The company, headquartered in Alphen aan den Rijn, the Netherlands, serves customers in over 180 countries, maintains operations in over 40 countries and employs 19,000 people worldwide.
( Press Release Image: https://photos.webwire.com/prmedia/6/260023/260023-1.png )
Related Links
WebWireID260023

This news content was configured by WebWire editorial staff. Linking is permitted.
News Release Distribution and Press Release Distribution Services Provided by WebWire.