Bloomberg hosts exclusive Future of Finance webinar with Jim O'Neill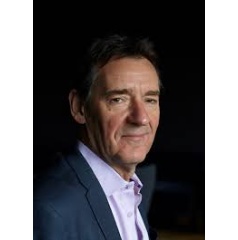 Jim O'Neill, Economist & former Chairman, Goldman Sachs Asset Management
Bloomberg hosted a private webinar last week with over 30 senior global executives coming together to discuss the future of finance with Jim O'Neill. The economist, known globally for coining the acronym 'BRIC' in the aftermath of the 9/11 crisis, spoke about his views on which economies will navigate their way successfully out of the current economic crisis, the case for recognizing healthcare as a major infrastructure investment for countries, and whether we are seeing the beginning of a deglobalization wave.
Jim O'Neill is a British Economist, and a former chairman of Goldman Sachs Asset Management and a former Government Minister. O'Neill served as the chair of the Review on Antimicrobial Resistance (commissioned by the UK Government) in 2014 – and his extensive work in the medical field provides him with a unique vantage point when it comes to the ongoing COVID-19 crisis, and the search for a vaccine. O'Neill on his part is reasonably hopeful of a vaccine coming through possibly sooner than generally believed – and feels that the aftermath of this health crisis will call for a major overhaul of current economic models.
Health as a major infrastructure investment
"The 'just in time' economic management of modern times is going to have to change, this doesn't work when economies that are already running low on liquidity run into unexpected turbulence," said O'Neill, adding that independent analysis of countries' healthcare systems by an agency like IMF should be included in discussions of their economic prospects, and also by rating agencies.
Shift from 'shareholder dominated' to 'stakeholder dominated' culture
Stemming from the crisis, O'Neill feels that there must be a shift from the existing 'shareholder dominated' culture to a 'stakeholder dominated' culture, in which businesses would need to think about more than just maximizing profits.
In terms of investing patterns, he feels growth in ESG and the principle of 'profit with purpose' is going to accelerate significantly. In Europe we have already been seeing a growth in this direction, and this is set to grow sharply now.
Time to rethink economic models
Responding to a question on how policy makers should respond to the economic crisis, O'Neill said, "the capitalist economic model that I grew up in and prospered from carried with it some significant economic failures that the system can't address. In the current stage of human development, a model such as the Scandinavian one where societies are prepared to happily involve more Government intervention, including higher taxation is probably more warranted."
"Climate change is another big issue that the current economic model can't solve. In a strange, macabre sort of way, this crisis is going to force those on the Anglo-Saxon Model to completely review how the economic model will evolve," he said.
Deglobalization not on the cards
While it's easy to envisage a world of the future with many differences, O'Neill is pragmatic about the future, and feels that we are not likely to see the end of globalization any time soon, though the global dependence on Chinese manufacturing will come down significantly over time.
"We typically want to get the best available things at the best price. In fact, we can see globalization in play in the way we are seeing global cooperation between countries that are collaborating to work on the development of a vaccine. We started 2020 with many people questioning the valuation of global tech players; now what we are seeing is that they are more valuable than ever; they are at the very heart of globalization." said O'Neill.
The road to recovery
In response to the economic crisis, O'Neill feels many countries could opt for a domestic version of a sovereign wealth fund – through which governments will take significant controlling, preference stakes in some key industries, such as airlines.
While O'Neill maintains that a lot will depend on how China recovers from the crisis, he feels that it is time for central banks around the world to step up and take bold measures. "To increase the possibility of a 'V-shaped' recovery, something like GDP targeting makes sense. The US Fed is doing a version of this, while the ECB is not," he said.
O'Neill believes that economies like Hong Kong, South Korea, Taiwan and Singapore seem to be in a position to play a globalization role in the recovery journey. Sweden is a key example of how the world could progress from here – as they have opted not to go for a lockdown since they have greater confidence in their social and welfare systems. However, he maintains that those countries, including many major European economies that have 'dreadful debt and demographics', are not in a good position to come out of this crisis.
The Bloomberg 'Future of Finance' series features in-depth conversations with global thought leaders on investing, policy, economics and technology.
( Press Release Image: https://photos.webwire.com/prmedia/6/259440/259440-1.jpg )
Related Links
WebWireID259440

This news content was configured by WebWire editorial staff. Linking is permitted.
News Release Distribution and Press Release Distribution Services Provided by WebWire.