Viridor and PLASTIC ENERGY announce ground-breaking UK circular economy collaboration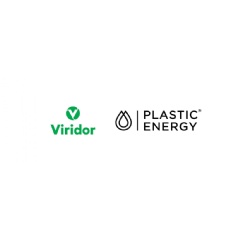 Feasibility work underway to develop a new PLASTIC ENERGY facility. that makes plastic infinitely recyclable by returning it to recycled oils.

Technology would provide a key route to deal with traditionally 'hard to recycle' plastic films.

Process would be integrated with Viridor's polymers investments to deliver a more complete plastics recycling solution.

Viridor and PLASTIC ENERGY have signed a Memorandum of Understanding (MoU) and commenced feasibility work to develop a new project which would seek to return up to 30,000 tonnes of previously unrecycled plastic to the economy every year and prioritise resource and energy efficiency. If successful, the project is expected to be finalised by the end of 2023.The project would represent a ground-breaking UK circular economy collaboration, integrating with Viridor's polymers investments to deliver a more complete plastics recycling solution. 

Viridor would provide predominantly low-density plastic film – a stream traditionally not recycled due to contamination – to a PLASTIC ENERGY chemical recycling plant. This project envisages a plant co-located with a Viridor energy recovery facility, allowing PLASTIC ENERGY to draw low-carbon electricity generated from the process Viridor uses to put non-recyclable waste to work a fuel source.

The chemical recycling facility would be owned, developed and operated by PLASTIC ENERGY. The recycled oils (TACOIL) produced from the plastic waste would be used as a feedstock to create virgin-quality recycled plastic material in collaboration with the chemical industry.

Phillip Piddington, Managing Director of Viridor, said: "This project is further evidence of Viridor's ongoing commitment to investment and innovation to push the boundaries of what is recycled and reprocessed in the United Kingdom. We are very proud to be working with Plastic Energy to develop a project which further demonstrates how all waste can be considered a resource and not rubbish and that collaboration is the key to achieving our green economy goals."

Carlos Monreal, Founder and CEO of PLASTIC ENERGY, said: "We are delighted to support the development of an integrated site with Viridor in the UK and provide a solution for plastics previously not recycled. Chemical recycling will support government's goal to move towards a circular economy and to increase recycling rates for plastics, effectively making plastic waste a valuable resource."

PLASTIC ENERGY

PLASTIC ENERGY is at the forefront of the use and development of a chemical recycling technology to transform traditionally non-recyclable plastic waste into hydrocarbon products (TACOIL), being used to make recycled, virgin-quality plastics. PLASTIC ENERGY currently operates 2 commercial plants in Spain 24/7, 330days a year.  It is one of the few companies worldwide that has sold millions of litres of recycled oils (TACOIL) from the conversion of end of life plastic waste, using patented technology. It is leading the way in its field in the transition to a low-carbon circular economy for plastics.

Website: www.plasticenergy.com

For more information: info@plasticenergy.com

VIRIDOR
Every day Viridor takes what British homes and businesses throw away and transforms it into essential quality materials, resources and energy for customers across the UK and globally. 
Viridor works in partnership with more than 150 local authority and major corporate clients with 32,000 customers across the UK. The company has the UK's largest network of 300+ advanced recycling, energy recovery and landfill diversion facilities with 600 waste collection vehicles securing materials for our network of assets. 
Viridor embodies the circular economy, managing seven million tonnes of recyclates and resources each year with 1.4 million tonnes of recyclate traded, and 4.9 million tonnes of material recycled or recovered.  
It has specialist glass recycling facilities at Newhouse in Scotland and in Sheffield, England, with a plastic recycling facility in Rochester, Kent, and a plastic reprocessing plant in Skelmersdale, Lancashire. The company has committed to a new £65 million plastics recycling facility, that will be co-located with the Avonmouth ERF, currently under construction. 
Viridor is one of the UK's leading recyclers of plastics, transforming more than 1.5 billion bottles and packaging items into high-grade recycled products. 
The company has 11 energy recovery facilities (ERFs) in operation, and one under construction across the UK city-regions. It is also one of the UK's largest independent power generators from waste with 327 megawatts (MW) of operating capacity from ERFs, anaerobic digestion, solar and landfill gas (including joint ventures) at 31 March 2019. Viridor exported 1.6 terawatt hours of power during the year. 
In 2019/20, Viridor ERFs will receive 2.8 million tonnes of residual waste (including joint venture facilities), producing 233MW electricity, enough to power more than 500,000 homes (a city the size of Leicester). Once the total committed ERF portfolio is completed in 2020/21 they will receive 3.1 million tonnes of non-recyclable waste and provide 267MW of energy generation capacity. 
It is a founding signatory to the UK Plastics Pact, which aims to create a circular economy for plastics, a leading member of the Green Alliance Circular Economy Task Force and the Slave-Free Alliance and the All-Party Sustainable Resources Group.
( Press Release Image: https://photos.webwire.com/prmedia/7/259297/259297-1.png )
Related Links
WebWireID259297

This news content was configured by WebWire editorial staff. Linking is permitted.
News Release Distribution and Press Release Distribution Services Provided by WebWire.