NENT Group and Josephine Bornebusch come together for original social distancing drama `Orca'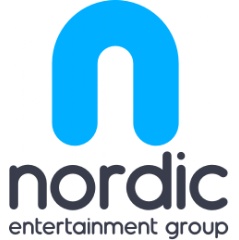 Innovative original production explores emotional impact of social distancing
`Orca' created, written and directed by Josephine Bornebusch (NENT Group's hit original `Love Me')
NENT Group to premiere at least 30 original productions in 2020
Intimacy and isolation in the time of social distancing are the themes in `Orca', the next original production from Nordic Entertainment Group (NENT Group), the Nordic region's leading streaming company. The experimental Swedish drama is created, written and directed by Josephine Bornebusch (NENT Group's hit original series `Love Me') and stars some of Sweden's leading acting talents. `Orca' (working title) will premiere exclusively across the Nordic region on NENT Group's Viaplay streaming service in autumn 2020.
In a unique set-up for a Nordic production, the characters in `Orca' communicate with one primarily through their phones and screens. The actors and actresses will film their scenes one at a time with a minimal crew present. Top Swedish talents appearing in `Orca' include Johan Rheborg (NENT Group's `Partisan'), Gustav Lindh (`Love Me'), Alba August (`The Perfect Patient'), Peter Andersson (`Jack Ryan: Shadow Recruit') and Vera Vitali (NENT Group's `Conspiracy of Silence'), as well as Josephine Bornebusch herself.
`Orca' is produced by Sofie Palage at Warner Bros. International Television Production Sweden and filming started this week.
Josephine Bornebusch's original series `Love Me' has dominated the Viaplay viewing charts since premiering in autumn 2019, and has recently been renewed for a second season. Bornebusch's forthcoming original drama `Harmonica' will also premiere on Viaplay.
Filippa Wallestam, NENT Group Chief Content Officer: "Social distancing is the story of our time, but behind the headlines lie millions of personal dramas being lived by people all over the world. Josephine Bornebusch's latest Viaplay original dramatises some of the emotional impact of this extraordinary situation and asks what togetherness can mean when we're apart. NENT Group will premiere more than 30 originals this year and as this innovative, star-packed production proves, our ambitions for Viaplay are higher than ever."
Josephine Bornebusch: "We've moved incredibly quickly from idea to filming, and I'm so grateful to receive such trust from NENT Group, who gave the green light at record speed. I'm also delighted that so many gifted acting talents have chosen to take part in this project. I believe we can create something very special together."
About NENT Group's original productions
NENT Group is set to premiere a minimum of 30 original productions in 2020. In the past six months, `Cold Courage'; `Big Lars'; `The Last Journey of the Vikings'; season two of `Saga's Stories'; `Thicker than Water'; `The Children's Queen'; season two of `Rig 45'; `Mia's Magic Playground'; season two of `Couple Trouble'; `Box 21'; `The Art of Living'; season three of `Occupied'; season three of `The Great Escape'; `Food & Fire'; and season one of `Face to Face' have premiered on Viaplay across the Nordic region.
Recently announced originals include `The Swarm'; `Delete Me'; season two of `The Truth Will Out'; `Harmonica'; season two of `Pros and Cons'; `Perfect People'; season two of `Face to Face'; `Huss'; season two of `Those Who Kill'; seasons two and three of `Fixi in Playland'; season two of `Honour'; `Hammarvik'; season two of `The Lawyer'; season two of `Love Me'; `The Machinery'; `First Responders'; `Partisan'; seasons one and two of `American Runestone'; `Home Invasion'; `The Professionals'; `Shadowplay'; `The Ambassador'; `Margeaux'; `Cryptid'; and `Commando'.
As well as breaking Nordic viewing records, NENT Group's originals are also reaching audiences around the world. Amongst others, `ALEX' has been sold in Europe, Asia and the US; `Veni Vidi Vici' has premiered on Hulu and is set for a US remake in partnership with Lionsgate; `Pros and Cons' has been picked up by Canal+ and Topic; `Honour' has been sold to RTL and VRT; and `Those Who Kill' is available on the BBC and ARTE.
During 2019, NENT Group announced a UK-based joint venture with FilmNation Entertainment and invested in new US studio Picturestart.
NOTES TO EDITORS
Nordic Entertainment Group AB (publ) (NENT Group) is the Nordic region's leading entertainment provider. We entertain millions of people every day with our streaming services, TV channels and radio stations, and our production companies create content that is experienced around the world. We make life more entertaining by telling stories, touching lives and expanding worlds - from live sports, movies and series to music and original shows. Headquartered in Stockholm, NENT Group is listed on Nasdaq Stockholm (`NENT A' and `NENT B').
( Press Release Image: https://photos.webwire.com/prmedia/7/258956/258956-1.png )
Related Links
WebWireID258956

This news content was configured by WebWire editorial staff. Linking is permitted.
News Release Distribution and Press Release Distribution Services Provided by WebWire.