House Selling ĎAs-Isí In Florida Has Never Been Easier Through An iBuyer: Rockvale Property Mtg, LLC Offering Cash For Houses
How is it possible to receive cash for houses offers on a property within 24 hours? Most of todayís investors operate as an iBuyer, which translates into instant buyers. Locals interested in house selling Ďas isí have finally found a solution with Robert M. Garcia, founder of Rockvale Property Mtg, LLC, a new player in the Florida market ready to help homeowners in these difficult times.
Fort Lauderdale, Florida –
WEBWIRE
–
Wednesday, July 15, 2020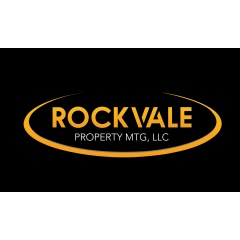 Contact today at (804)315-9099
A traditional appraiser will use the sales comparison approach to identify properties that have recently sold that are similar in square footage, number of bedrooms, location, property type, available amenities, and condition to the house they are appraising. Appraisers will usually look at three houses and determine the value of the house they are appraising based upon the recent sales prices for those similar houses. Let us not forget that appraisers are not there to offer cash for houses in Florida. Appraisers look at other methods to determine the value of a property. Such as a cost per square foot to build a new one. This method is not accurate because of supply and demand, as well as the economics of an area determines what people are willing to pay. Homeowners will find the appraised value leans heavily on the comparables. House selling Ďas isí has never been easier with Robert M. Garcia and his team Rockvale Property Mtg, LLC. For a quick, no hidden fee offer contact them at (804)315-9099 or at Robert@RobyBuysHouses.com.
Some people think the true market value is what they see advertised in the classified section of the newspaper or in flyers they have pulled out of a box on a real estate agentís sign. House selling Ďas isí can be difficult for none experienced homeowners. But that is a ďwish listĒ what the seller hopes to get. The true market value is not what people are asking for, it is what someone is willing to pay and someone else is willing to accept. And more specifically, it is the sales prices of houses that have sold within the last six months. That may work in an appreciating market where people are using financing but could make it difficult when asking cash for houses in Fort Lauderdale. Where have all the cash for houses offers gone during this pandemic?
According to Andrew Schmeebauch Author at Clever Real Estate, ďIn 2019, the average amount of time it takes to sell a home from listing through closing is approximately 68 days.Ē A homeowner who is house selling Ďas isí in Florida in order to sell within that timeframe must have a listing price that is competitive and the housing demand will have a big say in the final price. Will it be buyersí or a sellersí market. Also having to deal with the hassle of multiple showings and several phone calls.
The cycles or conditions of a real estate market are as follows: Appreciating markets, flat markets, self-correcting markets, and depreciating markets. An appreciating market is an area where there is not enough housing, high demand, or a shortage of land. A flat market is an area that has an adequate amount of housing for the population and housing demands. A self-correcting market is an area that has either gone up too quickly or too much due to dabbles investing and creating artificial demand that was not filled by actual long-term buyers or tenants. A depreciating market is an area in which industry, manufacturing, or tourism has declined, decreasing the demand on the existing available housing, and new structures or sources of revenue are not yet in place to create new demand.
How do all cash for houses play a role in these markets?
Today with so much uncertainty there are not too many people lining up to pay cash for houses. Rockvale Property Mtg, LLC makes selling a house fast for cash in Florida possible and easy by contacting them at (804)315-9099. Also, lenders have modified qualifications for buyers during this COVID-19 pandemic making it that much more difficult to find a buyer. To add to that, other factors that will influence and drive the real estate market include: interest rates, inflation, availability of housing, job growth, industry and manufacturing, population, demographic changes, and tourism.
Conclusion: It is clearly evident that South Florida is in a panicked situation with homeowners asking about house selling Ďas isí with little experience. Where tourism has stalled drastically, like in a depreciating market. Many houses will not hit the market until 2021 due to The Mortgage Forbearance Program. By then we may see a self-correcting market where houses did not have long-term tenants or homeowners. Prior to 2008 many people easily qualified for mortgages and the market shot up and people were overpaying for properties If you are considering selling a house fast for cash in Florida this may be the best time while you can get a good offer, before the real estate market begins to depreciate like shortly after 2008. Also with the Federal Reserve printing more and more money, inflation will play a huge factor a year from now. Inflation is a measure of the rate of rising prices of goods and services in an economy. Inflation can occur when prices rise due to increases in production costs, such as raw materials and wages. So ask yourself do you want to maximize your investment today or take the risk when your mortgage is higher than the value of your property?
Robert M. Garcia and his team Rockvale Property Mtg, LLC is offering cash for houses here in Florida. They have experience with homeowners attempting house selling Ďas isí in other markets around the country. They can be contacted at (804)315-9099 or at Robert@RobyBuysHouses.com. Rockvale Property Mtg, LLC believes everyone must win when completing a deal. House selling as is in Florida is usually never an easy accomplishment. Check out RobyBuysHouses.com for more information.
( Press Release Image: https://photos.webwire.com/prmedia/70811/258736/258736-1.jpg )
Related Links
WebWireID258736
Contact Information

Robert M. Garcia
Founder
Rockvale Property Mtg, LLC
(1) (804)315-9099

This news content may be integrated into any legitimate news gathering and publishing effort. Linking is permitted.
News Release Distribution and Press Release Distribution Services Provided by WebWire.