Pulse Oximeter Not a Substitute for Talking to Healthcare Provider, Watching for Early COVID-19 Symptoms
Device can create a false sense of security and requires proper use, says American Lung Association
Chicago, IL –
WEBWIRE
–
Friday, May 1, 2020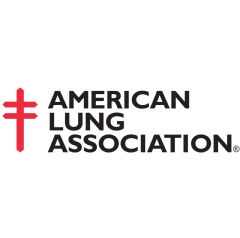 For people who suspect they have COVID-19, shortness of breath is one of the symptoms that would prompt seeking immediate medical attention. As a result, many are purchasing pulse oximeters (clip-on devices that measure blood oxygen levels) and they have become more difficult for consumers and even hospitals to purchase. In response, American Lung Association Chief Medical Officer Albert Rizzo, M.D., issued the following statement:
"If you have COVID-19, a decline in oxygen level is one of the criteria that would warrant seeking additional medical care, which has led many to begin purchasing pulse oximeters without consulting a physician. However, unless you have a chronic lung or heart condition that affects your oxygen saturation level on a regular basis, most individuals do not need to have a pulse oximeter in their home. The oxygen saturation is the amount of your blood's protein, hemoglobin, that is a carrier of oxygen for your body's tissues and organs to use.  Normal is around 95-97%.  The Lung Association advises against buying pulse oximeters unnecessarily. Communicate with your healthcare provider about the role of a pulse oximeter. Low oxygen levels are usually not the sole indicator of having COVID-19. Patients should concentrate on other symptoms such as cough, shortness of breath, chest discomfort, respiratory rate and pulse rate. Also, headache and mild confusion can also occur and can be a sign of low oxygen levels. These are symptoms that have prompted individuals to seek help in emergency rooms and urgent care centers and that is when oxygen levels are found to be low.
"Fixating on pulse oximeter readings may provide a false sense of security. In some cases, they do catch lung problems before you struggle with shortness of breath. However, it is also possible for the device to show healthy oxygen saturation levels even when experiencing trouble breathing which may lead some individuals to delay seeking urgently needed care.
"Most importantly, if you're interested in purchasing a pulse oximeter for home use, please discuss the necessity and use of the device with your healthcare provider. A medical professional can determine if it would be helpful and also provide direction for interpreting the readings in the context of how you are feeling. Your pulse oximeter reading should be used along with your other symptoms such as shortness of breath, fever, fatigue, as parameters that would prompt a call to your doctor.
For more information on lung health and COVID-19, visit Lung.org/covid19. Journalists seeking to schedule an interview with a lung health expert may contact Stephanie Goldina at Media@Lung.org or 312-801-7629.
###
About the American Lung Association
The American Lung Association is the leading organization working to save lives by improving lung health and preventing lung disease through education, advocacy and research. The work of the American Lung Association is focused on four strategic imperatives: to defeat lung cancer; to champion clean air for all; to improve the quality of life for those with lung disease and their families; and to create a tobacco-free future. For more information about the American Lung Association, a holder of the coveted 4-star rating from Charity Navigator and a Gold-Level GuideStar Member, or to support the work it does, call 1-800-LUNGUSA (1-800-586-4872) or visit: Lung.org.
( Press Release Image: https://photos.webwire.com/prmedia/5/258730/258730-1.png )
Related Links
WebWireID258730

This news content was configured by WebWire editorial staff. Linking is permitted.
News Release Distribution and Press Release Distribution Services Provided by WebWire.