Indonesia unveils action plan to prevent 16 million tonnes of plastic from entering the ocean
Jakarta, Indonesia –
WEBWIRE
–
Friday, April 24, 2020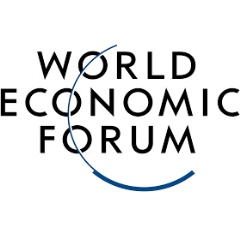 Indonesia has released one of the most ambitious plans to date to combat plastic pollution and waste, in a show of multistakeholder collaboration
In contrast to "business as usual", the action plan envisions a System Change Scenario in which the archipelagic nation will avoid consuming more than one million tonnes of avoidable plastics per year and double current recycling capacity
Public, private, and civil society changemakers in Indonesia are working to implement the action plan, which is expected to prevent 16 million tonnes of plastic from leaking into Indonesia's oceans and create more than 150,000 jobs
A diverse community of plastic pollution action leaders across Indonesia's public, private and civil society sectors released a joint Action Plan for combatting plastic pollution and waste.

The strategy document, "Radically Reducing Plastic Pollution in Indonesia: A Multistakeholder Action Plan," lays out an evidence-based roadmap towards reducing the amount of plastic leakage (mismanaged plastic waste) into Indonesia's coastal waters by 70% by 2025, as well as achieving near-zero plastic pollution by 2040 through transitioning to a circular economy for plastics.

The Action Plan compares two possible outcomes for Indonesia: one is the 'business as usual' scenario, in which plastic pollution is projected to increase by one-third by 2025 and more than double by 2040, if no action is taken. The other is the System Change Scenario, which would enact a series of ambitious, society-wide transformations, including the following five key interventions:
Reducing or substituting avoidable plastic usage to prevent the consumption of more than one million tonnes of plastics per year;Redesigning plastic products and packaging with reuse or recycling in mind;
Doubling plastic waste collection to more than 80% by 2025;
Doubling current recycling capacity by 2025; and
Building or expanding controlled waste disposal facilities to safely manage non-recyclable plastic waste.
Under the System Change Scenario, Indonesia is expected to prevent 16 million tonnes of plastic entering its coastal waters curb 20 million tonnes of greenhouse gas emissions per year, create more than 150,000 jobs, and significantly improve public health outcomes.

Indonesia is among the nations most impacted by plastic pollution and mismanaged waste. It currently generates around 6.8 million tonnes of plastic waste per year, a figure that is growing by 5% annually.

The delivery of the Action Plan represents a significant milestone in the work of the Indonesia National Plastic Action Partnership (NPAP), the nation's leading multistakeholder platform for shaping a unified and effective approach to tackling plastic pollution and waste. It was launched one year ago by the Government of Indonesia in collaboration with the Global Plastic Action Partnership (GPAP), the flagship plastic action platform at the World Economic Forum, and is hosted at World Resources Institute (WRI) Indonesia in Jakarta.

"I am proud to share Indonesia's Action Plan as a source of hope and inspiration in these challenging times," said Luhut B. Pandjaitan, Indonesia's Coordinating Minister for Maritime Affairs and Investment. "Plastic pollution is an issue that affects our nation deeply. It would destroy our pristine marine ecosystems, harms the livelihoods and health of our citizens, and stands in the way of our path towards a resilient future, one built on the basis of harmony between people and planet. We will not allow this looming crisis to continue to grow; instead, we are taking bold, decisive action at every level and across every sector in Indonesia to undertake the transformations that are needed to achieve near-zero plastic pollution in Indonesia."

"Indonesia has shown us a world-class example of how to take on a complex issue, namely plastic pollution, through a collaborative and efficient multistakeholder approach," said Kristin Hughes, director of the Global Plastic Action Partnership and member of the World Economic Forum's executive committee. "In Indonesia and across the world, we are seeing the power of community as more crucial than ever – to come together in new and creative ways, to openly share our expertise and experience, and to act in unison to solve the most pressing issues that face us."

The Indonesia NPAP comprises over 230 member organizations from national and local government, the business and investment community, civil society and youth advocacy groups, foreign diplomatic missions, and research and academia. To translate the recommendations in the Action Plan into concrete action, its members have formed five new task forces on policy, innovation, financing, behavior change, and metrics, in addition to continuing to address plastic pollution and waste through their respective institutions.

The analysis and scenario methodology for developing the Action Plan were adapted from global research conducted by The Pew Charitable Trusts and SYSTEMIQ, which will be published in full later this year under the title Breaking the Plastic Wave.

The Action Plan was shaped through close consultation and collaboration with leading plastic waste and plastic pollution experts in Indonesia, including members of the Indonesia NPAP Steering Board, NPAP Expert Panel, Government of Indonesia, and other key stakeholders.

Additional quotes and statements and support:

"I am delighted to be joining the NPAP during such a pivotal time," said Sri Indrastuti Hadiputranto, the new chair of the Indonesia NPAP and CEO of the United in Diversity Foundation. "The launch of this Action Plan represents an urgently needed step forward in our national effort to combat plastic waste and pollution. With the full support of the members of the NPAP Steering Board, and drawing on my professional experience as a corporate lawyer, I am hoping we can align and harmonize a united approach to reducing plastic pollution with the Government of Indonesia and businesses and civil society on a national and global level."

"The plastic issue is a global problem that needs to be tackled through local solutions," said Axton Salim, director of food and beverage giant PT Indofood Sukses Makmur Tbk. "The NPAP is a platform where multistakeholders can come together, understand the total plastic waste ecosystem and align with the government ambition. We understand that there needs to be a multi-pronged approach, i.e., reusable, recyclable, and more friendly compostable, degradable packaging. As one of the co-founders of PRAISE – the Packaging and Recycling Association for Indonesia Sustainable Environment – Indofood aims to support a sustainable ecosystem of plastic waste management through the circular economy."

"We believe that addressing the issue of unmanaged plastic waste is interdependent with the waste ecosystem," said Erwin Ciputra, president director of Chandra Asri Petrochemical. "The NPAP can help us succeed by playing a strategic role engaging and coordinating with all stakeholders in the Indonesian plastic value chain and waste management. We are committed as a producer to work together with everyone to ensure the circularity of plastic through recycling and innovation, and to keep plastic waste out of the ocean."

"The UK is proud to support the work of GPAP in Indonesia," said Owen Jenkins, the British ambassador to Indonesia and Timor-Leste. "I'd like to congratulate Minister Luhut on his ambitions to tackle plastic pollution to protect the marine environment and improve the lives of Indonesians. The work of GPAP in Indonesia has been invaluable in helping in bringing together businesses, government and NGOs to tackle this issue through the National Plastic Action Partnership, providing a clear pathway to achieving the Indonesian government's target of 70% reduction in marine debris by 2025."

"Plastic pollution is a global issue that we cannot afford to ignore," said Cameron Mackay, the Canadian ambassador to Indonesia. "Canada is taking actions to tackle the issue domestically and globally, and I am proud that these efforts include supporting Indonesia in the achievement of its ambitious plastic reduction targets. We must work together toward systemic changes and the plastic action roadmap creates the space to do so while fostering innovative public-private partnerships."
( Press Release Image: https://photos.webwire.com/prmedia/6/258468/258468-1.png )
Related Links
WebWireID258468

This news content was configured by WebWire editorial staff. Linking is permitted.
News Release Distribution and Press Release Distribution Services Provided by WebWire.