New test for COVID-19 may deliver faster results to more people
Scientists have developed a novel assay capable of detecting the causative viral pathogen of COVID-19 that can be run in decentralized test facilities, reports The Journal of Molecular Diagnostics
Philadelphia –
WEBWIRE
–
Thursday, April 23, 2020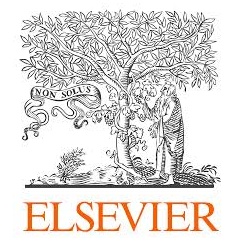 The COVID-19 pandemic has resulted in over 2.5 million confirmed cases worldwide and over 170,000 deaths as of April 23 according to the World Health Organization1. Early identification of potential patients and diagnosis followed by isolation are critical for controlling the current pandemic and flattening the curve. This study describes a novel method that may enable decentralized facilities to deliver faster test services for COVID-19 to more people, reports The Journal of Molecular Diagnostics, published by Elsevier.
Diagnostic testing for SARS-CoV-2, the causative viral pathogen of COVID-19, is critical to detecting the virus, understanding its epidemiology, informing case management, and suppressing transmission. Diagnosis currently relies mainly on methods involving RT-qPCR (reverse transcription quantitative PCR), but their capacity is limited by the availability of high-level facilities and instruments.
Lead investigator Jin-Soo Maeng, PhD, Center for Convergent Research of Emerging Virus Infection, Korea Research Institute of Chemical Technology, Daejeon, and Research Group of Food Processing, Korea Food Research Institute, Wanju-gun, Republic of Korea, and colleagues developed and evaluated RT-LAMP (reverse transcription loop-mediated isothermal amplification) assays to detect genomic RNA (ribonucleic acid) of SARS-CoV-2. RT-LAMP is a one-step nucleic acid amplification method that is used in the diagnosis of infectious diseases caused by bacteria or viruses.
The investigators first designed LAMP primer sets targeting genomic regions specific to SARS-CoV-2 compared to other human pathogenic coronaviruses. Through subsequent screening for sensitivity and reaction time, they found two promising LAMP primer sets. They then optimized RT-LAMP reactions for each of the two sets and evaluated the limit of detection and the specificity to other coronaviruses.
The RT-LAMP assays in this study were able to detect as low as 100 copies of SARS-CoV-2 RNA. Cross-reactivity of RT-LAMP assays to other human coronaviruses was not observed. The primer sets were used as the starting point and coupled with crystal violet colorimetric detection, which may increase test throughput. The reaction can be performed and interpreted with a very simple instrument such as a drying oven or water bath. The performance of assays may be further modified by adopting other detection methods and using other enzyme systems.
"Isothermal nucleic acid amplification tests such as RT-LAMP have the potential to be used at the point-of-care with sensitivity comparable to that of the current RT-qPCR tests," noted Dr. Maeng. "Although the proper extraction of sample RNA is still required, our RT-LAMP method has the potential to be run in  decentralized test facilities to provide faster test services to more people."
"Although RT-qPCR is the gold standard for detection of pathogens because of their high sensitivity and specificity, there are still some caveats," explained Dr. Maeng. "Centralized testing laboratories, with facilities such as a reliable supply of electricity, expensive instruments, and trained personnel, are required to properly perform RT-qPCR tests. Ideally, screening tests have to be not only sensitive, but also simple and fast so that they can be performed at point-of-care. The main goal of our research was to identify a method with high diagnostic potential that may operate in decentralized facilities."
RT-qPCR measures the amount of a specific RNA, a polymeric molecule essential in various biological roles in coding, decoding, regulation, and expression of genes. Other molecular assays that detect the pathogen are also in development.
---
Notes
1 "Coronavirus (COVID-19) Dashboard." World Health Organization. Accessed April 23, 2020
The article is "Development of Reverse Transcription Loop-Mediated Isothermal Amplification Assays Targeting SARS-CoV-2," by Gun-Soo Park, Keunbon Ku, Seung-Hwa Baek, Seong-Jun Kim, Seung Il Kim, Bum-Tae Kim, and Jin-Soo Maeng (https://doi.org/10.1016/j.jmoldx.2020.03.006). It will appear in The Journal of Molecular Diagnostics, volume 22, issue 6 (June 2020) published by Elsevier and is openly available at jmd.amjpathol.org/article/S1525-1578(20)30090-8/fulltext.
This study was supported by the Korea Ministry of Science and ICT.
Elsevier's Novel Coronavirus Information Center provides the latest early stage and peer-reviewed research on the novel coronavirus and COVID-19. All resources are free to access and include guidelines for clinicians and patients. The Information Center links to the Coronavirus Hub  on ScienceDirect, with more than 21,000 articles relevant to coronavirus, SARS, and MERS freely available. The center also links to a Healthcare Hub with resources for clinicians treating COVID-19 patients. www.elsevier.com/connect/coronavirus-information-center
About The Journal of Molecular Diagnostics
The Journal of Molecular Diagnostics, the official publication of the Association for Molecular Pathology, co-owned by the American Society for Investigative Pathology, and published by Elsevier, seeks to publish high quality original papers on scientific advances in the translation and validation of molecular discoveries in medicine into the clinical diagnostic setting, and the description and application of technological advances in the field of molecular diagnostic medicine. The editors welcome review articles that contain: novel discoveries or clinicopathologic correlations, including studies in oncology, infectious diseases, inherited diseases, predisposition to disease, or the description of polymorphisms linked to disease states or normal variations; the application of diagnostic methodologies in clinical trials; or the development of new or improved molecular methods for diagnosis or monitoring of disease or disease predisposition. jmd.amjpathol.org
About Elsevier
Elsevier is a global information analytics business that helps scientists and clinicians to find new answers, reshape human knowledge, and tackle the most urgent human crises. For 140 years, we have partnered with the research world to curate and verify scientific knowledge. Today, we're committed to bringing that rigor to a new generation of platforms. Elsevier provides digital solutions and tools in the areas of strategic research management, R&D performance, clinical decision support, and professional education; including ScienceDirect, Scopus, SciVal, ClinicalKey and Sherpath. Elsevier publishes over 2,500 digitized journals, including The Lancet and Cell, 39,000 e-book titles and many iconic reference works, including Gray's Anatomy. Elsevier is part of RELX, a global provider of information-based analytics and decision tools for professional and business customers. www.elsevier.com
( Press Release Image: https://photos.webwire.com/prmedia/6/258407/258407-1.jpg )
Related Links
WebWireID258407

This news content was configured by WebWire editorial staff. Linking is permitted.
News Release Distribution and Press Release Distribution Services Provided by WebWire.