Borealis and Borouge raise the bar for fire safety standards with new flame-retardant solution
-Halogen-free grade FR8101 can be best-in-class in slowing flame spread
-Excellent mechanical properties for higher production line speeds
-Lighter cables for easier installation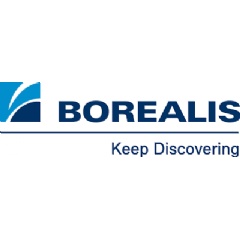 Halogen-free grade FR8101 enhances safety of low voltage cables used in highly demanding environments
Borealis and Borouge are expanding their existing portfolio of flame-retardant (FR) jacketing grades with the launch of FR8101. This new, halogen-free solution is based on metal hydrate technology and is intended for the production of low voltage building cables used in highly demanding environments. Thanks to FR8101, cable manufacturers can offer an even safer product with better performance while at the same time achieving increased production efficiency.
Cables made with FR8101 can be best-in-class for minimising flame spread and flaming droplets
The new FR8101 is based on a highly flame-retardant metal hydrate technology. In the event of a fire, the material actually releases water to reduce the intensity of the flames. Jacketing made with FR8101 is resistant to the flaming droplets which often cause fire to spread within buildings where cables are installed inside walls and roofs. By retaining its shape even in intense heat, FR8101 jacketing stays on the cable, even if the cable is burnt. In fact, depending on the type of construction, FR8101 can even earn the best possible rating of "d0" in the Construction Products Regulation (CPR) Euroclass scale for flaming droplets. This highest level of flame retardancy makes it possible for cable industry partners to fulfil the stringent CPR cable standards in Europe when using FR8101.
Up until now, cable manufacturers have been bound by certain limitations when using conventional halogen-free flame-retardant (HFFR) cable compounds. For example, material decomposition during the extrusion process can result in lower production speeds and inferior cable performance. The use of FR8101 eliminates these issues altogether by allowing cable makers to run production lines at high speeds thanks to the excellent mechanical properties offered by this grade.
When used in tandem with a crosslinked polyethylene (XLPE) insulation solution provided by Visico™/Ambicat™, the new grade is a simple way for Borealis and Borouge customers to fulfil CPR requirements without having to use other FR insulation or bedding. This makes for more efficient processing during production, but also lighter cables, and thus easier installation. It also helps raise manufacturers' own sustainability standards with regard to health and safety.
"The launch of FR8101 provides an innovative and more effective solution that addresses important industry challenges," explains Bart Verheule, Borealis Head of Marketing, Energy. "Borealis and Borouge are committed to bringing energy all around by supplying new ways for our partners to make safer and more sustainable cables. This in turn helps raise standards in health and safety for everyone."
-----
Borealis solutions bring energy all around
For over 50 years, Borealis has provided value-creating polyolefin compounds for the global energy industry.
Because understanding project execution is critical to the success of 'Power Projects', Borealis provides unparalleled reliability with Assurance Delivered for submarine and land cable projects. In power transmission and distribution, Borealis satisfies the highest demands on performance and across a comprehensive portfolio for medium and low voltage cable applications, as well as high-performance polypropylene (PP) capacitor film solutions for the entire energy sector.
Extra-high, high voltage AC and DC, and medium voltage applications are powered by Borlink™ technology. While the Visico™ technology helps extend the lifetime of cable systems for low and medium voltage applications.
To meet safety standards for industries and buildings sustainably, Borealis also offers a low smoke and zero halogen flame retardant system. Borealis compounds also help meet network provider's requirements for communication cables, namely fibre optic, data, copper multipair and coaxial cables.
About Borealis and Borouge
Borealis is a leading provider of innovative solutions in the fields of polyolefins, base chemicals and fertilizers. With its head office in Vienna, Austria, the company currently has around 6,900 employees and operates in over 120 countries. Borealis generated EUR 8,1 billion in sales revenue and a net profit of EUR 872 million in 2019. Mubadala, through its holding company, owns 64% of the company, with the remaining 36% belonging to Austria-based OMV, an integrated, international oil and gas company. Borealis provides services and products to customers around the world in collaboration with Borouge, a joint venture with the Abu Dhabi National Oil Company (ADNOC).
Borealis and Borouge aim to proactively benefit society by taking on real societal challenges and offering real solutions. Both companies are committed to the principles of Responsible Care®, an initiative to improve safety performance within the chemical industry, and work to solve the world's water and sanitation challenges through product innovation and their Water for the World programme.
( Press Release Image: https://photos.webwire.com/prmedia/6/258126/258126-1.png )
Related Links
WebWireID258126

This news content was configured by WebWire editorial staff. Linking is permitted.
News Release Distribution and Press Release Distribution Services Provided by WebWire.