City of Toronto provides update on COVID-19 supports for individuals experiencing homelessness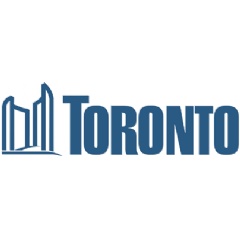 Today, Toronto's Medical Officer of Health, Dr. Eileen de Villa, General Manager of the City's Shelter, Support & Housing Administration (SSHA), Mary-Anne Bédard, University Health Network Executive Director of Health and Social Policy, Dr. Andrew Boozary, and Inner City Health Associates (ICHA) Medical Director, Dr. Andrew J. Bond, provided an update on existing and forthcoming actions taken to protect individuals experiencing homelessness from COVID-19.

Individuals experiencing homelessness are particularly vulnerable to respiratory infections, including COVID-19. There are currently 30 confirmed client cases of COVID-19 in the city's emergency shelter system. Given the scale of this pandemic, additional cases are expected. The City, with the help of our community and heath sector partners has put measures in place for active screening, testing and providing isolation spaces to slow transmission and mitigate the impact of COVID-19 on our emergency shelter system.

SSHA continues to lead the City's three-tiered approach to protecting vulnerable people experiencing homelessness. The three tiers – prevention, mitigation and recovery – allow the City, community partners, and healthcare providers to respond to each stage of the pandemic. The City has implemented an inter-governmental and sectoral response to COVID-19 involving the city, provincial/federal government, provincial healthcare sector, and community non-profit sector. We have moved over 1,000 people to programs that meet a range of client needs, including spaces in community centers, hotel rooms, and permanent housing and we are on track to move another 1000 into new spaces by April 30.

Weeks ago, before the virus was spreading within the community, SSHA engaged community partners in prevention. In partnership with Toronto Public Health, SSHA provided updated guidance, training and resources to the sector to initiate enhanced Infection Prevention and Control (IPAC) measures. Ongoing screening for illness and travel history began by phone during intake and in-person and, in the following weeks, a new screening tool for homeless service settings was shared widely. The City has distributed $1.2 million among shelters, 24-hour respites, and drop-ins for cleaning supplies, personal protective equipment (PPE), and wage increases for frontline staff.

Physical distancing remains one of the best ways to prevent spreading COVID-19. To enable people within our emergency shelter system to physically distance, since March 16, 11 new facilities have been mobilized with more than 470 spaces to allow for physical distancing.

The City has also secured more than 1,200 spaces at 12 hotel locations to further enable physical distancing and provide isolation space. Eight of these sites are active and we are working quickly to activate the others. One of the additional hotel sites has been activated as an isolation program with 200 spaces to respond to the increasing number of people undergoing COVID-19 testing. SSHA staff are working with ICHA to identify those most vulnerable to COVID-19, including the elderly and those with health conditions, to move into new spaces or add measures to protect them in pace.

As of today, 176 shelter clients have been transported for testing and isolation related to COVID-19. Clients are transported directly to provincial assessment centres. Following testing, clients are brought to a dedicated isolation space with medical and harm reduction supports as they await test results.

The clearing of encampments has been suspended since the start of the pandemic. Street outreach has been enhanced to increase safety, cleaning and garbage removal, provide advice on public health recommendations and hygiene kits, and help screen for symptoms. Portable washrooms and handwashing stations have been deployed at locations across the city.

With prevention and mitigation strategies in place, the City is working with partners to strengthen recovery supports. The interim recovery site operated by the City in partnership with ICHA and the wider healthcare sector is now operational.

Regardless of this pandemic, the best and only solution to homelessness is to provide people with permanent housing. The new Rapid Housing Access Initiative, introduced at the start of the pandemic, has helped to prioritize access to housing for individuals in the shelter systems. More than 250 vacant Toronto Community Housing units have been identified for the initiative and, by the end of the week, 50 people will have been housed. Housing referrals are made through the Coordinated Access system and people matched with housing are provided with housing stability supports and home furnishings. Units are being prioritized for particularly vulnerable individuals, including seniors.

The City is also looking beyond the current extreme situation and this unprecedented expansion of our service system into new locations, and considering the opportunity to leverage investments to secure properties through purchase or long-term lease to secure for future affordable and supportive housing.

More information on supports for individuals experiencing homelessness is available at toronto.ca/home/covid-19/covid-19-social-support. If you or someone you know needs street outreach, call 311 or Central Intake at 416-338-4766.

The City's website is updated daily with the latest health advice and information about City services and social supports. Check toronto.ca/home/covid-19 for answers to common questions before contacting the Toronto Public Health COVID-19 Hotline or 311.

Backgrounder: toronto.ca/home/media-room/backgrounders-other-resources/backgrounder-city-of-toronto-covid-19-response-for-people-experiencing-homelessness

Quotes:

"All people in our city deserve to be protected from COVID-19. Shelter, Support & Housing Administration staff, along with our community and health partners, are working tirelessly to ensure people experiencing homelessness have access to safe space to practise physical distancing, isolate, and receive medical attention. This all hands on deck effort is focused on helping our most vulnerable residents and saving lives."
- Mayor John Tory

"While COVID-19 doesn't discriminate, we know that it is disproportionately dangerous for those who are homeless and in the shelter system. Working in tandem with our provincial and federal counterparts, as well as the healthcare and community sector, as a City we must continue to do absolutely everything possible to care the most vulnerable. This is not easy work – it involves many sectors and levels of government – but it is absolutely critical that we all get it right".
- Councillor Joe Cressy, Spadina-Fort York (Ward 10), Chair of the Board of Health

Toronto is home to more than 2.9 million people whose diversity and experiences make this great city Canada's leading economic engine and one of the world's most diverse and livable cities. As the fourth largest city in North America, Toronto is a global leader in technology, finance, film, music, culture, and innovation, and consistently places at the top of international rankings due to investments championed by its government, residents and businesses. For more information visit toronto.ca or follow us on Twitter at twitter.com/CityofToronto, on Instagram at instagram.com/cityofto or on Facebook at facebook.com/cityofto.
( Press Release Image: https://photos.webwire.com/prmedia/5/257949/257949-1.png )
Related Links
WebWireID257949

This news content was configured by WebWire editorial staff. Linking is permitted.
News Release Distribution and Press Release Distribution Services Provided by WebWire.