Statement of Philips CEO Frans van Houten on the COVID-19 outbreak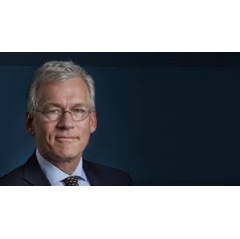 With the epicenter of the coronavirus disease (COVID-19) outbreak shifting from China to the West, I wanted to provide an update on how Philips is responding to the constantly evolving situation. The WHO has classified the outbreak as a pandemic, but continues to reiterate that it is still controllable. While I am very concerned about the situation, provided the world mobilizes and collaborates appropriately, we share the view of the WHO.
I cannot stress enough that this is a top priority for all of us at Philips. We have mobilized our global resources to fulfill Philips' triple duty of care: continuing to fulfill critical customer needs, ensuring the health and safety of our employees, and ensuring business continuity.
Customer needs
Philips has set up a central global task force and regional task forces that are actively monitoring and supporting Philips' operations on a daily basis, and working with customers to help ensure continued safe and timely support to meet their needs, fully in accordance with health authority recommendations. In addition to implementing stringent measures and protocols to ensure that our field service engineers can support customers in a safe way, we are working vigilantly to provide healthcare providers with updated clinical guidance relating to the use of our professional healthcare products and solutions.
Measures to keep our employees safe
Philips has implemented personal hygiene measures throughout the organization, together with business travel restrictions to and from high-risk areas. Moreover, we have implemented a global 'working from home' protocol for all employees whose roles can be carried out remotely and who are equipped to do so. This measure will also help to maintain a safe working environment for colleagues who are carrying out business-critical activities and need to be at a Philips location to do so. Such activities include production, supply chain, and certain R&D activities. 
Business continuity
Philips maintains a Business Continuity Management System, which is aligned to, and certified against, the international standard for Business Continuity ISO 22301:2012. We are constantly reviewing precautionary measures based on WHO and national authority guidelines.
Despite the COVID-19 pandemic, Philips has been able to continue its business operations around the world. As expected, we are seeing decreased demand for our consumer product portfolio in the most affected regions, and increased demand for our professional healthcare portfolio. 
Philips has a balanced manufacturing footprint across the globe, with manufacturing sites in North America, Latin America, Europe, and Asia, including several in China. In line with our business continuity system, we have implemented the relevant safety protocols in all our worldwide sites.
We are ramping up our production in China since the restart in February, 2020, where we are now above 80% capacity utilization. To meet the increased demand for our professional healthcare products and solutions, across the globe we are in the process of increasing their production and roll-out. In particular, this relates to certain diagnostic imaging systems, patient monitors and ventilators – see below. We are working closely with our suppliers to secure materials supply to feed both our own manufacturing sites and our finished goods suppliers.
How we can help make a difference
I am proud that our employees around the world are stepping up to support healthcare providers and their patients in the fight against COVID-19. We have a broad portfolio of products, services and solutions that can help address the preparedness, response and recovery needs of an infectious respiratory disease such as COVID-19, including:
Critical care point-solutions to treat respiratory disease. These include patient monitoring solutions to monitor a patient's vital signs and detect subtle changes, and ventilators and medical consumables for invasive, non-invasive and mixed-mode ventilation to treat a broad range of respiratory conditions.
Diagnostic imaging systems and services, including CT, mobile diagnostic X-ray, and ultrasound to help diagnose respiratory conditions.
Hospital telehealth solutions for the ICU and telehealth solutions to connect caregivers and patients at home.
Also the Philips Foundation is helping to combat the COVID-19 outbreak. The Philips Foundation is the central platform for Philips' CSR activities, founded on the belief that through innovation and collaboration we can solve some of the world's toughest challenges and make an impact where it really matters. In January, the Foundation donated a range of diagnostic imaging, patient monitoring and respiratory therapy equipment and supplies to the Thunder God Mountain Hospital in Wuhan, China. The Foundation is currently working closely with Philips' teams in Kenya, South Sudan and Italy to support their national healthcare systems, all of which have been deeply impacted.
Our mission to improve lives is more relevant now than ever. I would like to sincerely thank our employees, customers and partners for staying focused during these testing times and for their continued collaboration. Together, we can make a difference.
Kind regards,
Frans van Houten
CEO Royal Philips
( Press Release Image: https://photos.webwire.com/prmedia/6/256879/256879-1.jpg )
Related Links
WebWireID256879

This news content was configured by WebWire editorial staff. Linking is permitted.
News Release Distribution and Press Release Distribution Services Provided by WebWire.