Coronavirus: The latest information
While the potential public health threat posed by COVID-19 is high, the risk of exposure in the United States remains low.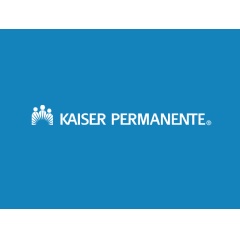 Coronavirus continues to dominate the headlines. At this time, however, most people in the United States will have little immediate risk of exposure to this virus, according to the U.S. Centers for Disease Control and Prevention.
While COVID-19 caused by novel coronavirus can lead to death in a small percentage of those who get it, David Witt, MD, national infectious disease leader at Kaiser Permanente, recommends taking a cautious and calm approach — know the latest, know your risk, and know how to protect yourself and others.
Kaiser Permanente has confronted highly infectious diseases for years, and we are confident we can safely treat patients who have been infected with this virus with limited risk to other patients, members, visitors, and employees. We are closely monitoring and following the health and safety guidance established by the CDC, which defines the protocols and practices for all our facilities, especially those currently caring for patients under investigation or with confirmed COVID-19. Staff at all our medical centers regularly drill using various emergency scenarios, including detection and treatment of infectious diseases, and have practiced and follow the CDC protocols to be used with the coronavirus. 
The latest
According to the latest numbers from the World Health Organization, which is tracking the spread of the disease, confirmed cases of COVID-19 are still most numerous in China, where the disease originated, but the virus is now present in other locations around the globe.
In the United States, as in other countries around the world, the situation is evolving. The CDC and state public health departments are tracking the numbers of confirmed and suspected cases in the United States. 
Risk of infection in the United States
Coronaviruses are a family of viruses present around the globe and common in many different species of animal. COVID-19 is the disease caused by a member of that family of viruses. The virus can infect people, and then spread between people.
Individual risk is dependent on exposure. "For the general public in the United States, who are unlikely to be exposed to this virus at this time, the immediate health risk is considered low," said David Witt, MD, national infectious disease leader at Kaiser Permanente.
How to protect yourself and others
It may seem too simple given all the attention the coronavirus is getting, but the best way to protect yourself is by doing the same things you do to avoid getting any other virus — including the flu, according to Dr. Witt. He recommends people get a flu vaccine and remember to:
Wash your hands often with soap and water for at least 20 seconds.
Avoid touching your eyes, nose, or mouth with unwashed hands.
Avoid close contact with people who are sick.
Stay home if you're sick, except to get medical care.
Cover your mouth and nose when you cough or sneeze. If you used a tissue to cover, throw it away and wash your hands.
Clean and disinfect objects and surfaces you touch.
We can all play a part in responding to this evolving health threat, according to Dr. Witt. "To protect ourselves and the communities we all live in, stopping the spread of bacteria and viruses is a priority," he said. "Those everyday habits — washing your hands, covering your mouth and nose when you cough or sneeze, staying home if you're sick — are more important now than ever."
( Press Release Image: https://photos.webwire.com/prmedia/7/256263/256263-1.png )
Related Links
WebWireID256263

This news content was configured by WebWire editorial staff. Linking is permitted.
News Release Distribution and Press Release Distribution Services Provided by WebWire.