Aabaakwad 2020 NIRIN, A Three Day Program Focused on Indigenous Arts and Cultures will Launch the 22nd Biennale of Sydney in March 2020
TORONTO –
WEBWIRE
–
Friday, February 14, 2020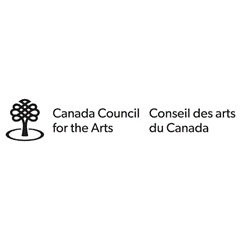 Presented in partnership with the Canada Council for the Arts.
The Art Gallery of Ontario (AGO) and the Biennale of Sydney today announced that they will collaborate to present aabaakwad 2020 NIRIN, an international four day gathering of Indigenous artists, curators and thinkers that will kick off the 22nd Biennale of Sydney, titled NIRIN, from March 14 - 17, 2020. First launched at the AGO in 2018, and presented in Sydney, Australia in partnership with the Canada Council for the Arts, aabaakwad is centered on informal, in-depth conversations between artists, curators and scholars. The goal is to create dynamic dialogue that examine themes, materials, and experiences in contemporary Indigenous art practice globally. For this second iteration of the program, in collaboration with the 22nd Biennale of Sydney, the schedule will also include a day of live performance art programs, artist Q&As, and an evening of musical events.
The program title, aabaakwad 2020 NIRIN, has two roots. In the Anishinaabemowin language, aabaakwad means "it clears after a storm"; in the context of these global Indigenous-led conversations, it serves as a metaphor for taking the time to create a clearing in the storm of colonialism to contemplate what we have accomplished and where we want to go in the future.
Meaning edge, NIRIN is a word of the Wiradjuri people of western New South Wales. Brook Andrew, Artistic Director of the 22nd Biennale of Sydney, choose a word from his mother's nation as the title for the exhibition in order to connect with the International Year of Indigenous Languages in 2019, and as a means of advocating for First Nation languages in mainstream usage.
aabaakwad 2020 NIRIN is a collaboration between aabaakwad founder Wanda Nanibush, an Anishinaabe curator of Indigenous Art at the AGO and Wiradjuri artist/scholar Brook Andrew, Artistic Director for the 22nd Biennale of Sydney. Among the featured artists, curators, and thinkers travelling from more than 24 First Nations and 13 countries are:
Ayllu Collective
 
asinnajaq
 
Vernon Ah Kee
 
Tony Albert
 
Gina Athena Ulysse
 
Richard Bell
 
Michael Belmore
 
Jordan Bennett
 
Lori Blondeau
 
Daniel Browning
 
Clothilde Bullen
 
Brenda Croft
 
Cris Derksen
 
Léuli Eshrãghi
 
FAFSWAG
 
Liisa-Rávná Finbog
           
 
Dianna Fuemana
 
Nicholas Galanin
 
Stephen Gilchrist
 
Julie Gough
 
Candice Hopkins
 
Tsēmā Igharas
 
Heather Igloliorte
 
Biung Ismahasan
 
Ursula Johnson
 
Hannah Catherine-Jones
 
Mayun Kiki
 
Marcia Langton
 
Amy Malbeuf
 
Jota Mombaça
 
Britta Marakatt-Laba
 
Misheck Masamvu
           
 
Ngahiraka Mason
 
Alan Michelson
 
S.J Norman
 
Taqralik Patridge
 
David Ruben Piqtoukun
 
Bhenji Ra
 
Máret Ánne Sara
 
Rolande Souliere
 
Adrian Stimson
 
Michelle Sylliboy
 
Megan Tamati-Quennell
 
Tennant Creek Brio
 
Francisco Tomey
 
Hulleah Tsinhnahjinnie
 
Pedro Wonaeamirri
"Given the many challenges faced by communities around the world—from the impact of environmental changes and concerns about food or water sovereignty, to disputes over borders, languages, and cultures—we see an opportunity to address these issues through Indigenous philosophies, environmental knowledge systems, creativity and education," said Nanibush.
"Part of my vision for aabaakwad was that conversations around Indigenous arts be Indigenous-led, creating greater moments for healing and transformation, and I am excited to continue that practice in collaboration with Brook Andrew, NIRIN, and the 22nd Biennale of Sydney."
"At a time of great urgency in our world, NIRIN centres Indigenous thought, philosophy and creativity, opening up dialogues in many directions, and telling stories that have long been marginalized, ignored or even deliberately erased. Bringing together so many Indigenous artists and creatives to share knowledge and think together will be incredibly powerful," said Andrew.
"The Canada Council is proud to support this important international initiative which speaks to our ongoing commitment to the self-determination and sovereignty of Indigenous peoples through the arts," said Steven Loft, Director of Creating, Knowing and Sharing: The Arts and Cultures of First Nations, Inuit and Métis Peoples.
Presented at the Museum of Contemporary Art Australia, Cockatoo Island and Sydney Opera House, aabaakwad 2020 NIRIN will begin on March 14, with performances and programs taking place through to March 17, 2020. For a complete schedule, as well as further information on participants and ticket availability, please see: www.biennaleofsydney.art/events
This project has been assisted by the Australian Government through the Australia Council, its arts funding and advisory body.
ABOUT CANADA COUNCIL FOR THE ARTS
The Canada Council for the Arts is Canada's public arts funder, with a mandate to foster and promote the study and enjoyment of, and the production of works in, the arts. The Council champions and invests in artistic excellence through a broad range of grants, services, prizes and payments to professional Canadian artists and arts organizations. Its work ensures that excellent, vibrant and diverse art and literature engages Canadians, enriches their communities and reaches markets around the world. The Council also raises public awareness and appreciation of the arts through its communications, research and arts promotion activities. It is responsible for the Canadian Commission for UNESCO, which promotes the values and programs of UNESCO in Canada to contribute to a more peaceful, equitable and sustainable future. The Canada Council Art Bank operates art rental programs and helps further public engagement with contemporary arts.
ABOUT THE AGO
Located in Toronto, Canada's largest city of 5.9 million, the Art Gallery of Ontario (AGO) is one of the largest art museums in North America. The AGO Collection of close to 95,000 works ranges from cutting-edge contemporary art to significant works by Indigenous and Canadian artists and European masterpieces. The AGO presents wide-ranging exhibitions and programs, taking special care to showcase diverse and underrepresented artists. Its 585,000 square foot building was most recently expanded in 2008 by Frank Gehry, and attracts approximately one million visits per year. A new pricing model that was launched in May, 2019 offers all visitors 25 years and under free, unlimited admission; a $35 Annual Pass includes entry for an entire year. Visit [color=black]AGO.ca[/color] to learn more.
The AGO is funded in part by the Ontario Ministry of Heritage, Sport, Tourism and Culture Industries.  Additional operating support is received from the City of Toronto, the Canada Council for the Arts and generous contributions from AGO Members, donors and private-sector partners.
ABOUT THE BIENNALE OF SYDNEY
The Biennale of Sydney is a renowned exhibition of international contemporary art, the third oldest biennial in the world after Venice and São Paulo and the largest exhibition of its kind in Australia. Situated across multiple sites in Sydney and beyond, over nearly half a century, the Biennale of Sydney has commissioned and presented exceptional works of art by more than 1,800 national and international artists from more than 100 countries.
( Press Release Image: https://photos.webwire.com/prmedia/7/255036/255036-1.png )
Related Links
WebWireID255036

This news content was configured by WebWire editorial staff. Linking is permitted.
News Release Distribution and Press Release Distribution Services Provided by WebWire.