MHI's In-house Award Program Raises Awareness of Environmental Contributions by Employees, Aimed at Achieving SDGs
Activities that Contribute to Reducing Environmental Loads Recognized in Best Innovation 2019 Awards
Tokyo –
WEBWIRE
–
Thursday, February 13, 2020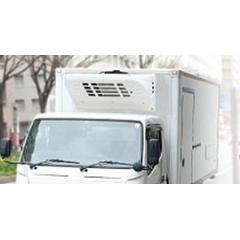 Recognition of products, technologies, and business activities that contribute to the conservation and protection of the global environment
・ Providing the world with products and technologies that contribute to reducing the environmental load, and helping to address issues on a global scale
・ Promoting further technical innovations to achieve SGDs, provide better products and technologies, and contribute to the realization of a sustainable society
Mitsubishi Heavy Industries, Ltd.'s (MHI) in-house award program "Best Innovation" aims to raise environmental contribution awareness among MHI Group employees and encourage further technological innovations, in order to achieve the UN's Sustainable Development Goals (SGGs)(Note1). We have selected and recognized the following activities that contribute to the conservation and protection of the global environment, and reduce the environmental load.
Green energy production equivalent to the consumption of MHI's entire U.S. operations
Mitsubishi Heavy Industries America, Inc.
MHI has achieved power output from the wind power facility operated by MHI Group in the U.S. state of Texas at a level equivalent to the energy consumed in all MHI's business activities in the United States. The wholly-owned U.S. subsidiary, Mitsubishi Heavy Industries America, Inc., acquired the operating company of the White Deer Wind Farm, located in northwest Texas. Utilizing the technical capabilities of MHI's research institute, the wind farm facilities were refurbished for greater efficiency and output, along with maintenance to improve the availability factor. Within a year following the acquisition, the facility was generating electric power equivalent to MHI Group's entire consumption in the U.S. in fiscal 2018.
Plug-in hybrid transport refrigeration unit
(Received the 2019 Agency for Natural Resources and Energy Commissioner's Award)
Mitsubishi Heavy Industries Thermal Systems, Ltd. / Ryojyu Cold Chain Co., Ltd.
MHI developed this transport refrigeration unit, suitable for use in temperature-controlled truck delivery, to meet the needs of delivery companies. Considering the current demand for start-stop systems in vehicles, the refrigeration unit continues to operate on batteries when the engine is idle, reducing both energy consumption and exhaust. The battery charger is a hybrid system that utilizes both power from the engine during transit, as well as commercial power supplies (plug-in power supply), allowing energy consumption to be reduced by 14-54% compared with conventional units. This product received the Agency for Natural Resources and Energy Commissioner's Award at the Energy Conservation Center, Japan's (ECCJ) 2019 Energy Conservation Grand Prize Awards.
MEROS® dry-type multicomponent off-gas cleaning system for steel plants
Primetals Technologies, Ltd.
MEROS is the world's first practical application of dry processing for the off-gas from sinter plants in steel plants. The direct injection of additives (adsorption and desulfurizing agents) into the off-gas effectively adsorbs and removes the harmful components. This system is already in use in nine plants in Japan and around the world, with a further five plants expected to implement the system by the end of 2021. At plants in Japan where this system is used, sulfur dioxide (SOx) has been reduced by more than 97%, and dioxins concentration is less than 0.1 ng-teq/Nm3. Further, concentrations of heavy metals, nitrogen oxide (NOx), particulate matter, and organic constituents have all been reduced compared to Primetals' previous systems. Also, using sodium bicarbonate as an additive considerably reduces the amount of residue emitted.
Development of solventless paint reduces VOC* emissions in the manufacturing process
Mitsubishi Heavy Industries, Ltd.
The processing of metal components for airplanes is conducted using chemical milling, a method of removing the unwanted material in metal parts with chemical agents. The parts that are not subtracted are protected with paints. These paints use a VOC (tetrachloroethylene), the emissions of which are regulated under the Air Pollution Control Act and other laws as an organic solvent. To reduce emissions of VOCs, MHI worked with paint manufacturers in Japan to develop solventless paints not containing VOCs, reducing use of the VOC tetrachloroethylene from 6.8 tonnes annually to zero.
Volatile organic compounds
Awards were also presented to the following for contributions to environmental conservation and reducing environmental loads.
"Triple Hybrid" power supply system
Mitsubishi Heavy Industries Engine & Turbocharge, Ltd.
Power derived from renewable sources varies with fluctuations in weather and other factors. The "Triple Hybrid" power supply system utilizes virtual synchronous generator technology with an engine generator and storage battery, adding a control method for coordination among the three types of power sources, and realizing a stable and high-quality power supply. This setup allows for the maximum utilization of renewable energy, offering an environmentally-friendly, high value-added distributed generation system, and contributing to a low-carbon society.
ALESIS counterbalance type battery forklift
Mitsubishi Logisnext Co., Ltd.
Electric forklifts are a solution to meet strict exhaust gas regulations and greater environmental awareness, allowing for a considerable reduction in co2 emissions compared to engine-powered forklifts. ALESIS features extended operating availability and long battery life, contributing to electrification in the logistics sector. Improvements have also been made in the ease of use of the operation feeling settings customized for the operator, as well as the system's comfort, reliability, and durability.
HYPER UC-MILL for tandem cold mill applications
Primetals Technologies, Ltd.
Rolling mill that produces stiffer materials in thinner gauges with a high degree of shape tolerance, while also being energy efficient. The high‐tensile steel plates and hard electrical steel produced can be used to reduce the weight of automotive and electric motors, contributing to co2 reductions.
Full-scale automotive aerodynamic noise reduction wind tunnel for WLTP* certification
Mitsubishi Heavy Industries Machinery Systems, Ltd.
This wind tunnel is the first in Japan to be certified for passenger vehicle fuel economy calculation testing. It features a natural wind generator function, and has high-level recreations of actual roads, allowing for detailed analysis of occurrences under actual driving conditions, contributing to improvement in the vehicle's aerodynamic performance and increased fuel efficiency. * Worldwide Harmonised Light Vehicle Test Procedure
The "Best Innovation" program is an in-house awards system for MHI Group's innovative new products, services, technologies, businesses, and environmental activities. It has been held annually since fiscal 2003. A total of 16 awards were given this year, including the eight presented here.
Going forward, MHI Group will continue to pursue further technical innovations in achieving SDGs and providing the world with better products and technologies that contribute to a more sustainable society.
1The Sustainable Development Goals (SDGs) are a set of 17 global goals, adopted by the UN General Assembly in September 2015, intended to be achieved by the year 2030.
( Press Release Image: https://photos.webwire.com/prmedia/6/254972/254972-1.jpg )
Related Links
WebWireID254972

This news content was configured by WebWire editorial staff. Linking is permitted.
News Release Distribution and Press Release Distribution Services Provided by WebWire.