New Report Finds K-12 Teachers Face New Expectations and More Demands; Training and Workforce Changes Could Help
WEBWIRE
–
Wednesday, February 12, 2020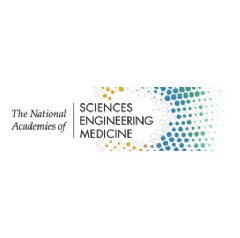 A new report from the National Academies of Sciences, Engineering, and Medicine finds K-12 teachers face new expectations and more demands from policymakers, parents, students, and schools, including addressing changes in curriculum standards, the emergence of more explicit teaching goals, and shifts in what it means to support all students in their development. Better teacher training and preparation, a more diverse teacher workforce, and more equitable distribution of teachers might help meet these new needs and also address longstanding challenges in K-12 education, the report says.

Over the past 20 years the education policy landscape, the K-12 student body, and priorities for schools and classrooms have all changed and contributed to new demands on teachers, according to Changing Expectations for the K-12 Teacher Workforce: Policies, Preservice Education, Professional Development, and the Workplace.
Teaching goals – In order to align with new content standards and learning goals, teachers are expected to have a higher level of knowledge of the content they teach, as well as of pedagogy. For example, to help prepare students for the workforce, many teachers have been asked to provide deeper learning experiences. Beyond just teaching students academic content, deeper learning requires that teachers help students develop the ability to apply content to novel problems and situations, and help them develop new competencies, such as people skills or self-control. Teachers are also increasingly called on to use culturally responsive teaching methods and have a greater understanding of students' social and emotional growth.
Curriculum and exams – National and state education policies have changed such that teachers are required not only to meet new curriculum standards but also to personally select and create instructional materials and be held accountable for student performance on mandated state exams.
Student diversity – The student population of America's public schools has grown substantially more diverse, outpacing any changes observed in the composition of the teacher workforce. Teachers are often charged with ensuring that classrooms serve as equitable learning communities, fostering trusting and caring relationships among students and with teachers. As such, teachers are more explicitly tasked with having a deep understanding of their students and the experiences they bring to the classroom, in order to create supportive learning environments for children and youth from a broad range of backgrounds and learning needs.
Community and relationships – Teachers are called on to serve as a bridge between the school and families and communities. The report explains that teachers are often expected to communicate more quickly and frequently with parents and their community, sometimes using methods such as email or texting.
"We need new training and education strategies to help K-12 teachers meet shifting demands and expectations," said Robert E. Floden, chair of the committee that wrote the report and dean of the College of Education and distinguished professor at Michigan State University. "Asking teachers to do more without giving them new resources will impact our education system for the worse, and we need to address areas of concern to put us on the right track."

Meeting Changing Needs

The report identifies high priority areas that require immediate action if the U.S. teacher workforce is to meet these changing expectations. Ensuring teachers have adequate training, preparation, and learning experiences across their careers is paramount, especially in the workplace. Preservice education and professional development can focus more closely on improving teachers' capabilities to foster inclusive learning environments. Diversifying the teaching workforce may require reducing barriers to access for teachers of color, as well as addressing the financial burden associated with being a teacher, including the cost of higher education.

To ensure the equitable distribution of teachers, state and local policymakers may need to consider how to make teaching positions in hard-to-staff schools more desirable, such as by increasing compensation. A comprehensive data system with a feedback loop between teacher preparation programs and the school systems they serve is one tool that could help education stakeholders make policy determinations about how to address the issues raised in the report.

The study — undertaken by the Committee on Understanding the Changing Structure of the K-12 Teacher Workforce — was sponsored by the Hewlett Foundation. The National Academies are private, nonprofit institutions that provide independent, objective analysis and advice to the nation to solve complex problems and inform public policy decisions related to science, technology, and medicine. They operate under an 1863 congressional charter to the National Academy of Sciences, signed by President Lincoln. For more information, visit nationalacademies.org. 
( Press Release Image: https://photos.webwire.com/prmedia/5/254926/254926-1.gif )
Related Links
WebWireID254926

This news content was configured by WebWire editorial staff. Linking is permitted.
News Release Distribution and Press Release Distribution Services Provided by WebWire.