Software is improving the conversation between business and finance
For a special CFO edition of their magazine, BDO, an international network of public accounting, tax and advisory firms, spoke with Angelique Rooijmans, Vice President Business Analysis & Control at Wolters Kluwer, on how the digitalization of the finance function contributes to the work of the finance professional and its customer.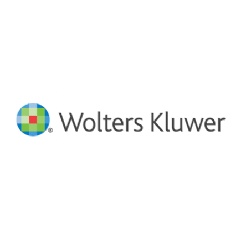 Digitizing the finance department happens step by step through evolution, not revolution, -Angelique Rooijmans, Vice President Business Analysis & Control, Wolters Kluwer
Angelique Rooijmans leads the Business Analysis & Control department, part of the corporate finance team. She explains: "Our main goal is to understand how our results relate to our corporate strategy and objectives, and where we need to make adjustments. We analyze all our financial results and report back to the board."
In 2018, 91 percent of Wolters Kluwer total revenues came from digital & services, which increased 6 percent organically. The company's digital transformation has allowed it to become a market leader, providing platforms and analytical tools to clinicians, nurses, accountants, lawyers, and professional in the tax, finance, audit, risk, compliance, and regulatory sectors.
More digitalization in the finance department
Angelique believes it is time to implement more digitalization in the finance department of the business itself. "We are working on further digitalizing the finance function because we want to operate more effectively and efficiently, with a focus on the customer," she says. "My customers are the Wolters Kluwer business units worldwide. The better we set up our processes and provide business-related insights, the better they can create value for their final customers."
The digitalization of the finance department means it is starting to take on a new role: "We are now more of a business partner that advises all departments strategically," Angelique explains. "That requires different skills."
Turn data inputs into predictive forecasting
Right now, Wolters Kluwer is rolling out its own product, CCH Tagetik, internally. CCH Tagetik is a software solution that uses algorithms and self-learning to turn data inputs into predictive forecasting. "This could be very valuable for our finance team. It means we can look at our financial KPIs in a different way: testing our own predictions against our software's forecasts, which are all displayed on dashboards. We expect the software to improve the conversation between financial and non-financial teams," says Angelique. The software also allows its user to link financial data to other data sources such as sales or HR, which considerably broadens the scope of the function.
"We no longer have to enter data multiple times and our work has become much faster and more intuitive," she says. "We now have more time for the more analytical aspects of the work, spotting trends and looking ahead. That's a huge step forward."
"Our finance department is becoming keener, faster and more intuitive. We have more time for the fun, analytical parts of the job!" says Angelique.
Angelique Rooijmans 's three digital lessons
Go for evolution, not revolution: digitize the finance department step by step
Don't turn digital transformation into a separate project or process, make it an ongoing function for all processes across your organization
Define a digital strategy as a handle for all organizational units to move in the same direction, without needing full central control
Angelique Rooijmans has worked for Wolters Kluwer since 2012. She was first Global Program Manager and Head of Program Management, and last year she became Vice President Business Analysis & Control. She previously worked for Shell, Philips and PwC.
( Press Release Image: https://photos.webwire.com/prmedia/6/254659/254659-1.png )
Related Links
WebWireID254659

This news content was configured by WebWire editorial staff. Linking is permitted.
News Release Distribution and Press Release Distribution Services Provided by WebWire.