City University of Hong Kong Transforms into a Smart University and Unifies the Campus Experience with MuleSoft
One of the leading global universities is leveraging APIs built on Anypoint Platform to create new digital experiences for students, faculty and staff
SAN FRANCISCO AND HONG KONG –
WEBWIRE
–
Tuesday, February 4, 2020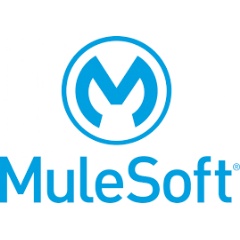 MuleSoft, provider of the leading platform for building application networks, today announced that the City University of Hong Kong (CityU) is using MuleSoft's Anypoint Platform™ to transform the campus experience for more than 26,000 students and 4,000 academic staff across its five colleges and five schools. With APIs built on Anypoint Platform, CityU is able to unify its various university systems to make it easier for students and staff to access information from one place, as well as deliver new and connected experiences faster.
Higher education institutions are facing increased competition, as many top internationally renowned universities aggressively recruit faculty and students from all over the world. CityU, a leading global university excelling in research and professional education, realized the importance of standing out as an innovative and smart institution to appeal to today's digital native students.
"To compete with other world-renowned universities, CityU sought to create new digital experiences that reflected the rapidly changing world for students, faculty and staff – using MuleSoft's Anypoint Platform as the foundation for this effort," said Adams Chan, director of computing services, CityU. "MuleSoft's API-led approach allows us to connect our legacy systems and quickly integrate new technologies to create a unified campus experience. With MuleSoft, we're able to establish a solid foundation of APIs that enable CityU to take on many smart campus initiatives."
CityU sets out to redefine the campus experience with Anypoint Platform
CityU has many systems to manage various spaces, ranging across classrooms, communal meeting rooms, specialized teaching venues, laboratories, and even the car park. To reserve a space, the campus community has to sign into several different systems. While the problem was not severe in the past, space became a scarce resource as CityU made strategic developments in the fields of veterinary medicine, energy and environment, life science, and data science. Expanding campus areas would take time and be extremely costly due to CityU's prime location in the heart of the city, so CityU had to look to centralizing space and integrating various booking systems as solutions.
From an IT perspective, these systems were developed at different times and tightly coupled with other enterprise systems, such as the class scheduling system, through point solutions. This led to siloes that posed significant challenges on master data management and incurred unnecessary time spent on developing data exchange mechanisms.
CityU's vision was to push its systems into the future with modern touchpoints, using web, mobile, digital signage, and digital assistant via APIs. CityU turned to MuleSoft's Anypoint Platform to help integrate its multiple systems and allow its project teams to access data securely. Anypoint Platform also enabled CityU to easily publish more content, news, and events on its website and mobile app through APIs. As a result, the user experience and web stickiness have significantly improved, leading to a positive impact on the university's branding.
API-led connectivity provides a solid foundation for future campus innovations
Since deploying Anypoint Platform, CityU has accelerated the modernization of its application development processes. The API team adopted a layered API framework and agile DevOps process, which enabled properly designed microservices architecture and sped up development, testing, and deployment processes. For example, the CityU mobile app was completely overhauled in 12 months after six years of its first release. The third version is now in the pipeline with the development cycle shortened to four months. Today, there are 30,000 active users of the university's mobile app.
"With MuleSoft, we can develop new applications in one-third of the time. And now, with more APIs available, the time-to-market for any new apps and initiatives has improved vastly," said Chan.
Anypoint Platform also accelerated CityU's Smart Campus initiatives by enabling integration with edge devices and IoT sensors. This connectivity has led to operational efficiencies in day-to-day processes, such as determining campus crowdedness, releasing and extending room reservations based on occupancy sensors, and collecting room usage reports without the need of personnel to physically check rooms.  
About Anypoint Platform
MuleSoft's Anypoint Platform™ is a leading application network platform. It allows organizations to create composite applications that connect apps, data, and devices through API-led connectivity to form a flexible application network. Anypoint Platform is a unified, single solution for iPaaS and full lifecycle API management, both on-premises and in the cloud. 
About MuleSoft, a Salesforce company 
MuleSoft's mission is to help organizations change and innovate faster by making it easy to connect the world's applications, data and devices. With its API-led approach to connectivity, MuleSoft's market-leading Anypoint Platform™ empowers thousands of organizations to build application networks. By unlocking data across the enterprise with application networks, organizations can easily deliver new revenue channels, increase operational efficiency and create differentiated customer experiences. For more information, visit https://www.mulesoft.com.
About Salesforce
Salesforce is the global leader in Customer Relationship Management (CRM), bringing companies closer to their customers in the digital age. Founded in 1999, Salesforce enables companies of every size and industry to take advantage of powerful technologies—cloud, mobile, social, internet of things, artificial intelligence, voice and blockchain—to create a 360-degree view of their customers. For more information about Salesforce (NYSE: CRM), visit: www.salesforce.com.
( Press Release Image: https://photos.webwire.com/prmedia/6/254412/254412-1.png )
Related Links
WebWireID254412

This news content was configured by WebWire editorial staff. Linking is permitted.
News Release Distribution and Press Release Distribution Services Provided by WebWire.