Effective Natural Cleaners for a Spotless Oven
London –
WEBWIRE
–
Tuesday, February 4, 2020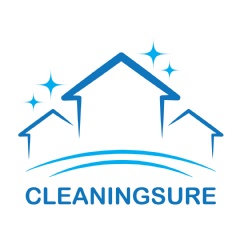 Cleaning your oven, stove, or range does not have to involve harsh chemicals and a lot of effort and time. Here are some effective, natural, and safe methods to clean your oven and remove splatters, spills, and stains of all kinds. You can try different mixtures and solutions such as white vinegar and baking soda, lemon juice and cornstarch, or cornstarch and white vinegar to find the cleaner that works best for you. 
White Vinegar and Baking Soda
You will need white vinegar, water, soda, spray bottle, and dish cloth. Before you start cleaning, you must remove everything from the oven inside, including the thermometer, pizza stone, and racks. Then make a paste by mixing water and half a cup of baking soda. Apply the baking soda paste all over but make sure you avoid the heating elements. Coat well and let it sit for about 12 hours or longer. Use a damp dish cloth to remove the soda paste and wipe down the oven. You may also use a silicone or plastic spatula to scrape it off. Then use a spray bottle to spray white vinegar and remove any paste residue. Wipe down again with a clean damp cloth to remove the soda and vinegar foam from the oven inside. If your oven is pretty grimy and this doesn't work, you can either contact professional cleaners or try some of the other oven cleaners below.

Cornstarch and White Vinegar
To make a paste, you will need 1 tablespoon of cornstarch and 1 cup of white vinegar. Mix the ingredients and heat until thickened. Let aside to cool to room temperature. Use rubber gloves to apply all over and let it sit for about 15 – 20 minutes. Use a paper towel to remove the paste and then wipe down with a damp cloth.

Lemon Juice and Cornstarch
You can also make a natural cleaner by mixing dish soap, cornstarch, and lemon juice. Pour 1 cup of cornstarch and 1 cup of lemon juice in a pan, heat, and stir until thickened. Remove from heat and set aside to cool to room temperature. Then pour 1 teaspoon of dish soap into the mixture. Pour the solution in a spray bottle and spray all over. Let it sit for about 15 – 20 minutes and use a damp cloth to wipe down the oven inside. You can also use this solution to clean the filter, range hood, and stovetop and to remove grease and difficult stains. For stains that are especially stubborn, however, you may want to contact professional cleaning services or use a phosphate-free cleaner which is a good alternative to heavy duty cleaners with harsh chemicals.

Dish Soap and Rubbing Alcohol
This is yet another solution to try and a good replacement for cleaners that contain toxic chemicals. You will need 1 tablespoon of dish soap, ¼ cup of warm water, and ¼ cup of rubbing alcohol. Mix all ingredients together and use a spray bottle to spray the solution. Let it sit for 15 – 20 minutes and then use a clean cloth to wipe down.

All-Purpose Cleaner
You can also make a natural all-purpose cleaner by mixing dish soap, hydrogen peroxide, and baking soda. You will need 1 tablespoon of dish soap, 1 tablespoon of hydrogen peroxide, and 3 tablespoons of baking soda. Pour all ingredients in a pan and mix well. Apply to the oven inside and let it sit for 15 – 20 minutes. Use a dish cloth to wipe clean.

Vegetable Oil
Difficult stains can be effectively removed by using vegetable oil. Simply pour a little bit of vegetable oil on a paper towel and rub to clean the stains. If grease does not come off or the stains are really difficult to remove, then what you need is a deep clean. Call local cleaners for help or try some homemade solutions to clean baked-on stains and grease. To remove grease, for example, you can use car wax. Apply car wax on greasy areas and wipe well. For stuck-on food remains, you can use dishwasher tablets. Dip half of a dishwasher tablet in a glass of warm water and rub it over greasy areas to eliminate built-up grease. If you find burn-on food particularly hard to remove, you can use an electric toothbrush to clean food remains. Vibration effectively loosens built-up grease and food.

Store-Bought Cleaner
Store-bought cleaners are effective in cleaning built-up grime and grease and will definitely save you time and effort. However, if you or your family members are sensitive to chemicals, you may want to try natural cleaners first. Using a natural cleaner is also a better option if any of your family members has asthma or allergies or you have a baby or young children. Then you can try some of the DIY methods above. If you don't have any health problems and prefer to use a store-bought oven cleaner, make sure you wear protective safety glasses and rubber cleaning gloves. Spray the inside, including all crevices, corners, door, top, bottom, sides, and back. Let it sit for about half an hour and use a damp cloth to wipe down. 
The cleaning method that works best depends on how dirty your oven is, whether there are built-up grease and stains, the types of stains, etc. If you regularly clean your oven and it is lightly or moderately dirty, then you can try the self-clean function. It will eliminate grime and grease from your oven unless there is plenty of it. In this case, you risk starting a fire. You can also use basic items found in your pantry to clean your oven naturally and leave it spotless and shining. Alternatively, you can use a residential cleaning service to help you clean all appliances, countertops, and other surfaces. This is a good option if you have plenty on your to-do list, friends are coming over for dinner, or you were to host a dinner party. 
 
( Press Release Image: https://photos.webwire.com/prmedia/69239/254395/254395-1.jpg )
WebWireID254395
Contact Information

Stan Dimitrov
Director
Cleaningsure- Cleaning Services London
(44) 02079711145

This news content may be integrated into any legitimate news gathering and publishing effort. Linking is permitted.
News Release Distribution and Press Release Distribution Services Provided by WebWire.