Intertek Launches Ground-breaking Total Sustainability Assurance in India to Support its Clients' End-to-end Sustainability Commitment
New Delhi, India  –
WEBWIRE
–
Friday, January 17, 2020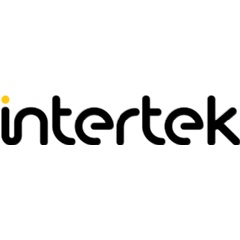 As the world changes at the speed of light in multiple directions, India's rapidly growing corporations recognise that their commitment to sustainability must be end-to-end.
With a strong presence of over 25 years in India, Intertek provides a depth and breadth of systemic Operational Sustainability Solutions to companies across all sectors.
Intertek's new innovative Corporate Sustainability Certification provides clients with independent verification across their entire footprint, authenticating their end-to-end commitment to sustainability.
Intertek Group plc ("the Group"), a Total Quality Assurance provider to a range of industries worldwide, announced the launch of its innovative Total Sustainability Assurance programme in India, providing companies with an industry-leading, independent assurance solution enabling them to demonstrate their end-to-end commitment to sustainability.
India's status as the world's most populous democracy, together with its vibrant demographic landscape and high-tech revolution, present enormous opportunities for continued rapid economic growth. At the same time, the expectations of all stakeholders - consumers, employees, suppliers, regulators, communities, students, government and shareholders - have continued to rise, with the effects of climate change becoming more apparent and requiring companies to balance rapid growth with a sustainable, socially responsible approach.
Having reached a tipping point in the world of sustainability, today's launch event follows on from the global unveiling of Intertek's Total Sustainability Assurance programme.
Intertek Total Sustainability Assurance heralds a truly exciting breakthrough innovation for businesses and broader stakeholders across the Indian corporate landscape, representing a pioneering initiative that provides an end-to-end, independent, systemic sustainability programme from both an operational and corporate perspective.
In India, Intertek has been supporting the needs of its clients over the years with a real depth and breadth of innovative Operational Sustainable Solutions across industries including Textile and Footwear, Electrical and Electronics, FMCG, Oil and Gas & Chemical, Banking and IT, and a range of Industry Agnostic Solutions. Intertek's Operational Sustainability Solutions address the important operational areas of every company, covering environment, products, processes, facilities, assets and systems. (As detailed in the Appendix.)
Powered by a global network of technical experts and advanced software platforms to track progress against sustainability goals, Intertek's new Corporate Sustainability Certification provides companies with independent verification across their entire sustainability footprint, authenticating their end-to-end commitment to sustainability, building stakeholder trust and corporate value. This in turn helps overcome the proliferation in ESG (Environmental, Social and Governance) reporting standards, definitions and terms that has made it difficult for corporations to build clear, measurable and authenticated sustainability objectives into their business models.
Having been based in India for over 25 years, with 21 labs and 15 offices spanning the breadth of the country, Intertek is ideally positioned to provide systemic operational sustainability solutions to companies across all sectors, from the fast growing ready-made garment market, to the FMCG and automotive industries as India's economic growth powers ahead.
André Lacroix, CEO of Intertek, said: "Today marks a truly exciting moment for Intertek in India, as we build on our incredible growth journey together at a time when stakeholders are seeking genuine reassurance that corporations are taking an end-to-end sustainability approach across their entire value chain.
"Sustainability has to start at the heart of the company's operations - where quality, safety and sustainability are seen as the foundations of driving sustainable growth - and has to take a holistic approach to cover all aspects of corporate activities.
"Our unrivalled expertise in delivering Total Quality Assurance solutions in India means Intertek is uniquely positioned to support the needs of our clients here in delivering truly sustainable results. Sustainability is the global movement of our time and we are passionate about supporting the needs of our clients in India and across the world to help them address their complex sustainability challenges of today, tomorrow and the day after tomorrow."
Sandeep Das, Regional Managing Director of Intertek South Asia, said: "For over 25 years, Intertek has been delivering innovative, end-to-end solutions to its clients across India, supporting them through their growth and becoming the market leader in Assurance, Testing, Inspection and Certification services.
"It is clear that a growing number of companies are taking steps to be more responsible in how they treat their employees, communities and the planet; however they also realise that ESG is necessary but not sufficient. Ever higher stakeholder expectations mean corporations across all sectors recognise that their commitment to sustainability must be end-to-end.
"That is why, as the dynamic Indian economy continues its rapid ascent, we are launching Total Sustainability Assurance to support our clients' end-to-end commitment to sustainability. Our unrivalled expertise in Total Quality Assurance means we are uniquely positioned to support the needs of our clients in operating sustainably and we are truly excited about the journey ahead."
About Intertek
Intertek is a leading Total Quality Assurance provider to industries worldwide. Our network of more than 1,000 laboratories and offices and over 44,000 people in more than 100 countries, delivers innovative and bespoke Assurance, Testing, Inspection and Certification solutions for our customers' operations and supply chains. Intertek Total Quality Assurance expertise, delivered consistently, with precision, pace and passion, enabling our customers to power ahead safely.
Appendix
*Intertek provides a depth and breadth of Operational Sustainability Solutions to our clients in India. These include:
Textile and Footwear:
Global Recycle Standard: an assessment available to brands, encouraging innovation in the use of reclaimed material, verifying responsible practices in the social, environmental & chemical areas within production and thereby establish a more transparent supply chain.
HIGG verification: an assessment tool to assess sustainability throughout a product's entire life cycle enabling brands, retailers, and facilities to measure and score product's sustainability performance in terms of energy usage, water usage, wastewater management, air emissions etc.
Chemical Management: an end to end solution that works through testing, audit & assurance - starting from -Team formation, Training, Storage, Understanding MSDS, Labelling & handling of chemicals, Chemical Inventory, Effluent Discharge, testing, training and capacity building according to MRSL guidelines.
ZDHC (Zero Discharge of Hazardous Chemicals): A verification tool which enables the facility / customer to showcase their product as hazard free over the value chain of Raw material, Product, Waste-water discharge, & Final Sludge.
Organic Content Standard: tests helping brands verify the presence and amount of organic material in the final product, thus ensuring that companies are selling quality products to customer with stated claim of organic content.
Electrical and Electronics:
PV – Solar Invertor Testing: a mandatory test requirement in India for manufacturers of Solar Photovoltaics Systems, Devices and Components, in force since the 2019 MNRE notification, helping products demonstrate ability to meet the technical requirements and showcase contribution towards supporting nation's initiative to promote renewable energy
Energy Efficiency Testing: Local regulation by BEE for manufacturers to fast-track the Star Labelling program resulting in the creation of a public consciousness about Energy Efficiency
FMCG:
British Retail Consortium Certification (BRC): certification that offers the most credible information that products are safe and legally compliant thus, facilitating market access to EU
Best Aquaculture Practices (BAP): one stop solution for farmers and processing units within fisheries industry, ensuring better food safety & sustainable seafood practices and social compliance.
Oil and Gas & Chemical:
Together for Sustainability (TFS): certification based on supply chain sustainability performance custom made for the Chemical industries encompassing Environment (such as chemical and effluents management) waste reduction coupled with social compliances.
Energy Audits: audits enabling companies to ascertain the energy consumption of a manufacturing or office facility helping portray the savings associated thus achieved in energy consumption, resulting in reduction of energy costs & environmental impact
Banking and IT:
Information Security Management System (ISMS): internationally recognised best practice framework for Information Security Management System (ISMS) helping to secure and protect the data related to company strategic plans, actions, internal data, meeting regulatory requirement in BFSI sector
Cybersecurity Certification: certifications ensure risk mitigation from cyber-attacks through intensive review and testing of connected products and systems.
Industry Agnostic Solutions:
Global Reporting Initiative –GRI G4: a reporting initiative for corporates who are already involved in sustainability related activities helping them inform key stakeholders about the good work they are already doing.
Zero Waste to Landfill: provides to ensure that no waste streams go to landfill by focussing on increasing recycle of waste, lesser waste generation at various stages of processes.
Workplace Condition Assessment: our proprietary program focusing on a powerful, cost-effective solution for companies and facilities seeking to improve workplace conditions efficiently.
Bio-degradability: testing under ASTM D5511 determining the rate of biodegradation of plastic products in an anaerobic biodigester environment
HSE: providing a holistic approach to develop a positive health and safety culture, where safe and healthy working has become mandatory requirement. This is being done through bespoke capacity building and training modules apart from various certification programs
( Press Release Image: https://photos.webwire.com/prmedia/6/253607/253607-1.png )
Related Links
WebWireID253607

This news content was configured by WebWire editorial staff. Linking is permitted.
News Release Distribution and Press Release Distribution Services Provided by WebWire.