Let young people change the way the world does business
Kenya-based Draganah Omwange is on our Future Leaders Programme Ė a scheme to nurture talented young people across the business. Here she shares her thoughts on how purpose will keep Unilever thriving for years to come.
WEBWIRE
–
Tuesday, January 14, 2020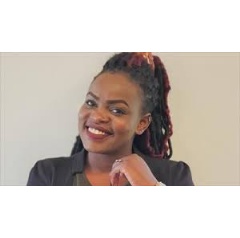 DRAGANAH OMWANGE, Unilever Future Leader, Marketing, Unilever Kenya
To celebrate our 90th birthday, and help us look ahead to the next 90 years, we asked leading sustainability, purpose and business influencers to share their thoughts on how companies with purpose will be successful in the future.

I feel privileged to be young in 2020. To be living in a magical age of technology and connectivity that brings people together from all corners of the world. To be working in a business that has a voice and action plans to address important issues affecting our world Ė from climate change to mental resilience, inclusion and the plastics crisis.

Being young is a gift Ė and one that we donít get to keep for long. Thatís why Iím determined to use my energy, spirit and vigour to live my purpose, step into the world and make a difference.

Iím trying to do that here in Kenya by launching and leading a programme to educate and encourage people across Nairobi, our capital city, to see the value in collecting and recycling the litter that plagues our streets. Weíve called it U-Turn.

People tend to throw their plastic waste aside, without a thought for the environment. Theyíre just used to seeing it discarded. But by teaching children to dispose of it in the right way, and by forging partnerships with local scavengers and recycling groups, we are turning that rubbish into something useful. Weíre contributing to the circular economy, reducing plastic waste and showing future generations how we can care for our planet.

Thanks to support from Unileverís Brighter Future Fund, weíve been able to reach 190 schools across Nairobi with the message. Weíve got a blueprint for making positive change, and I believe this programme has huge potential. Iíd love to reach every child in Kenya Ė in fact every child in East Africa! Ė and get this important lesson out there.

The enduring power of purpose

Iíve been given a chance to do this work alongside my day job, and I feel incredibly lucky to have that opportunity. To have the flexibility and support to do work that is so meaningful to me and to be able to live my purpose uninhibited by societal norms and expectations is a wonderful feeling.

Since it was created 90 years ago, Unilever has been an organisation with purpose etched into its DNA, and I think that makes all of us stronger. It helps to build a workforce of passionate, vibrant people that deliver tremendous business results. And thatís why I firmly believe that people with purpose thrive and companies with purpose will last.

If you are a consumer and you want to buy soap, then youíll have dozens of options. But if it has a story, a reason that it offers more than the others, helps a community or protects health, then doesnít that set it apart and above the rest?

Thatís the power of companies with purpose. We think about consumers, about their needs and about making a better world beyond just selling products.

And to keep that innovative, ambitious spirit alive at Unilever for the next 90 years, I believe young people are absolutely vital in the process. We canít keep doing things the way we always have done and expect change.

Businesses need fresh ideas. They need people who see opportunity without seeing the barriers that sometimes come with experience. Change is how we create things we havenít seen before Ė and thatís why young people must be brought into decision-making and their ideas given the space and opportunities to try things out. Especially when it comes to putting purpose at the centre of everything we do.

It means everything to me. A chance to breathe real purpose into my role means Iím constantly inspired and motivated to make a mark on society. In just three years with Unilever, I already feel I have an opportunity to leave a legacy in this world.

-----

DRAGANAH OMWANGE

Unilever Future Leader, Marketing, Unilever Kenya

Draganah joined Unilever Kenya straight from the University of Nairobiís business school in 2016. She leads the companyís U-Turn collection and recycling programme in partnership with waste management company Mr Green Africa.
( Press Release Image: https://photos.webwire.com/prmedia/6/253369/253369-1.jpg )
Related Links
WebWireID253369

This news content was configured by WebWire editorial staff. Linking is permitted.
News Release Distribution and Press Release Distribution Services Provided by WebWire.