Fundamental Shifts Are Disrupting the Legal Market: 2020 Report on the State of the Legal Market from Georgetown Law and Thomson Reuters Legal Executive Institute
Previous "alternatives" such as alternative fee arrangements & ALSPs are now "the norm"
MINNEAPOLIS-ST. PAUL & WASHINGTON, D.C. –
WEBWIRE
–
Friday, January 10, 2020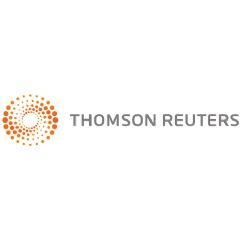 Evidence is mounting that a new highly disruptive model is taking hold in the legal market and radically transforming the delivery of legal services.
"A fundamental shift is now well underway," concludes the 2020 Report on the State of the Legal Market issued today by the Center on Ethics and the Legal Profession at Georgetown University Law Center and Thomson Reuters Legal Executive Institute. While the previous law firm-centric model where firms decide how services are priced and delivered has been "remarkably resilient" and moderately successful in recent years, clients have now taken "decisive control" of the market and are demanding improved efficiency, predictability and cost-effectiveness.
Law firms saw a second consecutive year of increased demand and higher rates in 2019, according to Peer Monitor data cited by the report. But at the same time, clients are increasingly exercising their strength to dictate who performs those services and how they are delivered.
The report points to recent changes from clients, such as the growth of legal operations professionals in managing outside counsel relationships, increased use of competitive procurement practices for most major matters, and increased requirements for staffing, billing, expenses and project management for matters. 
The report also notes "widespread disaggregation of services as clients have increasingly opted to create virtual teams" comprising outside counsel, legal staffing firms, accountants and third-party project managers to handle particular projects. The rapid growth of alternative legal service providers (ALSPs), such as the Big Four consulting firms and other non-law firm service providers, is also becoming a major disruptor of the traditional law firm model.
At the same time, the report notes there have been some innovative responses from law firms, such as new pricing strategies, tying compensation and partner performance to efficiency and profitability metrics, and partnering with ALSPs or developing in-house captive ALSP subsidiaries.
"We should stop referring to innovative services or delivery models such as alternative fee arrangements and alternative legal service providers as 'alternatives,'" said James W. Jones, a senior fellow at the Center on Ethics and the Legal Profession at Georgetown Law and the report's lead author. "They are increasingly becoming the norms in replacing prior ways of providing legal services. Clients are rapidly driving all legal service providers, not just law firms, into a new model that is more collaborative and multidisciplinary, built around integrated technology platforms and delivered with value-based pricing."
"Much of the recent disruption of the legal market has been enabled by technology, and law firms themselves are increasingly driving that innovation," said Mike Abbott, vice president, Enterprise Thought Leadership and Content Strategy, Thomson Reuters. "We're seeing a trend towards more law firms launching their own software development businesses, investing in legal tech startups and establishing technology incubators. These firms understand they can not only benefit from, but can help lead, this technology-based disruption of legal services as a means to improve efficiency and expand their business by creating new products and services for clients."
The 2020 Report on the State of the Legal Market is issued jointly each year by the Center on Ethics and the Legal Profession at Georgetown Law and Thomson Reuters Legal Executive Institute, relying on data from Thomson Reuters Peer Monitor. The report reviews the performance of U.S. law firms and breaks down the new market realities that drive the need for firms to take a longer-range, more strategic view of their market positions.
The 2020 Report on the State of the Legal Market can be downloaded here.
For more information on Peer Monitor, visit legalsolutions.com/peer-monitor.
The Center on Ethics and the Legal Profession at Georgetown Law is devoted to promoting interdisciplinary research on the profession informed by an awareness of the dynamics of modern practice; providing students with a sophisticated understanding of the opportunities and challenges of a modern legal career; and furnishing members of the bar, particularly those in organizational decision-making positions, broad perspectives on trends and developments in practice.
Thomson Reuters
Thomson Reuters is a leading provider of business information services. Our products include highly specialized information-enabled software and tools for legal, tax, accounting and compliance professionals combined with the world's most global news service – Reuters. For more information on Thomson Reuters, visit tr.com and for the latest world news, reuters.com.
( Press Release Image: https://photos.webwire.com/prmedia/6/253155/253155-1.png )
Related Links
WebWireID253155

This news content was configured by WebWire editorial staff. Linking is permitted.
News Release Distribution and Press Release Distribution Services Provided by WebWire.