Six areas in which AI is changing the future of healthcare
WEBWIRE
–
Wednesday, January 8, 2020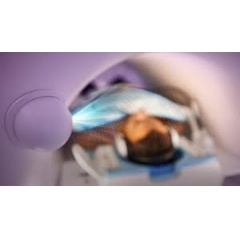 Healthcare professionals are gradually becoming comfortable with Artificial Intelligence (AI), revealed the Philips Future Health Index 2019 – particularly for workflow applications such as staffing and patient scheduling (64%), and to a lesser degree for clinical applications, including flagging anomalies (59%), diagnosis (47%), and recommending treatment plans (47%). What does the future hold for AI in healthcare? We compiled a list of six articles that show how AI can help healthcare professionals deliver more precise diagnosis and personalized treatment to patients worldwide.
1. Precision diagnosis: from workflow optimization to clinical decision support
"The point of AI is not to overtake the role of physicians in the diagnostic process, it is to help them focus on what they do best," says Peter Quinlan, Business Leader Precision Diagnosis at Philips ASEAN Pacific. In his article he explores how AI can alleviate overburdened physicians by supporting them with administrative tasks, and by helping them make sense of large amounts of data to render a precise diagnosis of a patient. Reflecting on physician attitudes to AI as revealed by the Future Health Index, Quinlan lists five priorities for the further advancement and adoption of AI.
2. Cancer care: improving accuracy of early detection for precision diagnosis
One area of medicine where early and precise diagnosis is particularly important is cancer care. Possibly the biggest problem with lung cancer – the most common cancer worldwide – is that it is often detected late, when treatment options are limited. Henk van Houten, Chief Technology Officer at Philips, shows how emerging technologies – including AI – can pave the way for more accurate detection and diagnosis of lung cancer. He cites recent research showing that machine learning can be helpful to radiologists in lung cancer screening as a decision support tool or second opinion.
3. Computational pathology: providing the pathologist a helping hand
In cancer care, findings from the pathology lab are a crucial piece of the diagnostic puzzle. Yet while the number of cancer cases is expected to rise 63% in the next two decades , pathologists are already in short supply. AI could provide them a helping hand. With computational pathology, algorithms point to regions of interest in tissue samples that demand further inspection, while making it easier to discard slides without signs of cancer. We explored the emerging role of AI in pathology with David Snead and Nasir Rajpoot, who are pioneering the development of computational pathology in the UK.
4. Acute care: spotting early signs of deterioration for timely intervention
On the general ward of a hospital, prioritization of patient care can be a huge challenge. Imagine you have nine patients to monitor, several with multiple diseases. You must keep a close eye on vital signs, log a long list of metrics, and most importantly, ensure you catch any early signs of deterioration. It's impossible to be everywhere at once. Where do you focus? By applying intelligence to data that could point to deterioration in a patient's condition, we can help nurses and doctors prioritize for better patient care. Carla Kriwet, Chief Business Leader Connected Care at Philips, explains how.
5. Image-guided therapy: helping the clinician focus on the procedure and the patient
Clinicians who perform minimally invasive procedures are no stranger to data overload either, says Bert van Meurs, Chief Business Leader Image Guided Therapy at Philips. They need to collect and analyze information from many different sources to navigate through the human body with utmost precision, while keeping a close eye on the patient. On top of that, they face a heavy administrative burden, which has been recognized as a major source of burnout. Van Meurs explores how AI – together with other technologies – could help address these challenges, allowing clinicians to focus on the procedure and the patient. 
6. Access to care: could AI be the great healthcare equalizer?
As AI offers new opportunities for precision diagnosis and treatment, how do we ensure that not only the privileged will benefit? Rob Cascella, Chief Business Leader Precision Diagnosis at Philips, points out that there are still vast differences in healthcare accessibility and levels of clinical expertise, depending on the region and care setting. Today, a woman being screened for breast cancer in a rural environment has limited chances of finding disease early compared to a woman going to an urban breast cancer center that performs more than 300 screenings a day. Could AI be the great healthcare equalizer?
------
Reference
World Health Organization, International Agency for Research on Cancer. http://gco.iarc.fr/tomorrow/home
( Press Release Image: https://photos.webwire.com/prmedia/6/252947/252947-1.jpg )
Related Links
WebWireID252947

This news content was configured by WebWire editorial staff. Linking is permitted.
News Release Distribution and Press Release Distribution Services Provided by WebWire.