New Report Proposes Global DNA Synthesis Screening System to Counter Biotech Terror
Geneva, Switzerland –
WEBWIRE
–
Wednesday, January 8, 2020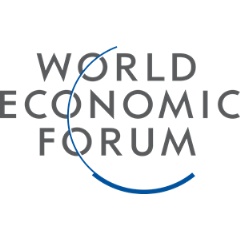 · Advances in biotechnology, including DNA synthesis (the creation of DNA sequences and genomes), are driving improvements in the energy, food, agriculture, health and manufacturing industries

· But accidental or deliberate misuse of DNA synthesis could result in the spread of dangerous agents, potentially resulting in risks to public health or global health security

· Widespread access to DNA synthesis and new synthesis methods, in the absence of global biotechnology norms and screening practices, enhances the threat

· The World Economic Forum and Nuclear Threat Initiative propose a new mechanism to develop, standardize and strengthen screening practices

· Read the full report here

Rapid advancements in commercially available DNA synthesis technologies – used for example to artificially create gene sequences for clinical diagnosis and treatment – pose growing risks, with the potential to cause a catastrophic biological security threat if accidentally or deliberately misused.

A new World Economic Forum and Nuclear Threat Initiative report, "Biosecurity Innovation and Risk Reduction: A global Framework for Accessible, Safe and Secure DNA Synthesis," gathers opinion from a group of global public- and private-sector experts who propose standardized screening practices to counter the threat.

Since scientists demonstrated the means to create a full viral genome in 2002, DNA synthesis technologies have become increasingly available and frequently used by scientists and engineers around the world. These technologies support myriad advancements in synthetic biology, enhancing the efficiency and sustainability of industries including energy, food, agriculture, health and manufacturing. Further advances in technology hold great promise for sustainable development and a safer and more secure society.

At the same time, new approaches to DNA editing and synthesis have made it easier to manipulate biological agents and systems, increasing the risk of a catastrophic accidental or deliberate biological event. These technologies make it possible to create pathogen or toxin DNA that could be misused. For example, in 2018 researchers published work detailing the synthesis of horsepox virus, an extinct virus related to smallpox, using synthetic DNA fragments purchased from a commercial provider. This demonstrated the potential for creating other viruses via commercially available technologies.

Although many DNA providers practice screening procedures, this approach is voluntary and is becoming increasingly expensive. As access expands and the cost of DNA synthesis declines, more DNA is likely to reach the market via additional providers, significantly expanding the user base. In the next two to three years, a new generation of benchtop DNA synthesis machines, enabled by enzymatic DNA synthesis methods, could become available without guidance or norms to prevent misuse.

This report, endorsed by an international expert Working Group, recommends a global system for synthetic DNA screening practices by developing an international, cost-effective, and sustainable mechanism to prevent illicit practices and misuse. The new framework improves the existing voluntary guidelines because it standardizes screening processes, is accessible to new players in the market, and provides valuable feedback data to evaluate the screening – all at lower cost.

[p"Biotechnology is at the centre of the Fourth Industrial Revolution. To deliver on the promise of the biotechnology revolution, we must seize opportunities to develop and deliver life-advancing innovations while simultaneously and urgently addressing potential risks associated with a growing and democratized bio-economy," said Arnaud Bernaert, Head of Shaping the Future of Health and Health Care at the World Economic Forum.[/p]

The report also proposes that companies, international organizations and governments should explore options for the sustainable oversight and the maintenance of this proposed DNA sequence screening mechanism. DNA synthesis capabilities, in addition to other emerging technologies, can benefit from a larger system of common global life-science norms overseen by a globally recognized entity.

"Global DNA synthesis screening can be a critical tool to reduce the risk that life-science technologies could be deliberately misused to carry out biological attacks or accidentally result in a high-consequence or catastrophic biological event. The time is now," said Ernest J. Moniz, Co-Chair and Chief Executive Officer of the Nuclear Threat Initiative.

World Economic Forum Annual Meeting 2020

The World Economic Forum Annual Meeting 2020 will take place on 21-24 January 2020 in Davos-Klosters, Switzerland. The meeting brings together over 3,000 global leaders from politics, government, civil society, academia, the arts and culture as well as the media. Convening under the theme, Stakeholders for a Cohesive and Sustainable World, participants will focus on defining new models for building sustainable and inclusive societies in a plurilateral world.

The World Economic Forum's Annual Meeting brings together governments, international organizations, business, civil society, media, culture, foremost experts and the young generation from all over the world, at the highest level and in representative ways. It engages some 50 heads of state and government, over 300 ministerial-level government participants, and business representation at the chief executive officer and chair level. For further information, please click here.

About the Nuclear Threat Initiative

The Nuclear Threat Initiative works to protect lives, environment and quality of life now and for future generations. It seeks to prevent catastrophic attacks with weapons of mass destruction and disruption (WMDD) – nuclear, biological, radiological, chemical and cyber.

Notes to editors:

Read the report here

Watch live webcasts https://wef.ch/wef20

Guide to how to follow and embed sessions on your website at http://wef.ch/howtofollow

View the best photos from the event at http://wef.ch/pix

Read the Forum Agenda at http://wef.ch/agenda

Become a fan of the Forum on Facebook at http://wef.ch/facebook

Watch Forum videos at http://wef.ch/video

Follow the Forum on Twitter via @wef and @davos, and join the conversation using #wef20 and #FairerWorld

Follow the Forum on Instagram at http://wef.ch/instagram

Follow the Forum on LinkedIn at http://wef.ch/linkedin

Learn about the Forum's impact on http://wef.ch/impact

Subscribe to Forum news releases at http://wef.ch/news

Follow the Nuclear Threat Initiative on Twitter via @NTI_WMD

The World Economic Forum, committed to improving the state of the world, is the International Organization for Public-Private Cooperation.

The Forum engages the foremost political, business and other leaders of society to shape global, regional and industry agendas. (www.weforum.org).
( Press Release Image: https://photos.webwire.com/prmedia/7/252918/252918-1.png )
Related Links
WebWireID252918

This news content was configured by WebWire editorial staff. Linking is permitted.
News Release Distribution and Press Release Distribution Services Provided by WebWire.