Giving ants the slip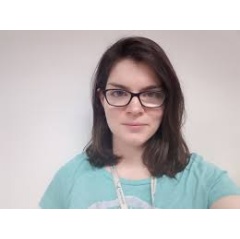 We found that the most successful paint was one with small particles. So we formulated a paint that caused some of these particles to transfer to the ants' feet and defeat their sticking mechanism
Could innovative paints be the answer to eco-friendly pest control?
Developing slippery paint to combat ants might sound like a weird and wonderful topic for a PhD thesis. But Aurélie Féat's research may well have paved the way for new innovations in coatings that could help save billions of dollars.
Aurélie's findings were prompted by the fact that termites and ants can cause damage to buildings that's been estimated at anywhere between $2 to 40 billion annually. Ants can be deterred with insecticides, of course. The big question was, could a less harmful alternative be used – such as a paint which causes insects to slide off?

Working with AkzoNobel and the universities of Wageningen and Cambridge, she helped to develop a concept paint (containing no insecticides) which was designed to make surfaces too slippery for ants to climb.
The approach was ingenious and took its inspiration from the inner walls of pitcher plants. Ants use a combination of tiny claws and sticky feet to get up walls (they also excrete a fluid which works like a glue). So the idea was to make a paint with particles that were too small for their claws to cling onto and combine this with particles which would transfer from the paint and foul their sticky feet with powder – so they were no longer able to stick to things.

"We found that the most successful paint was one with small particles, some of which were only loosely bound in the paint coating," explains Aurélie. "We have shown that these small particles are transferred to the ants' sticky feet, making them no longer sticky, and therefore they fall off the wall. The type of particle also matters, as well as the size."

Adds scientist Martin Murray, who was Aurélie's supervisor at AkzoNobel. "Aurélie's work was very inspiring because it showed us that environmentally friendly solutions can work. With the best of the test paints, no ants could climb up the panels we coated. The concept paint wasn't optimized for the best aesthetics, but I expect they could be achieved."
Although the project has now stopped, it has opened up plenty of potential for future innovation. "We expect to use what we have learned to help us develop new products," adds Martin. "Any developments in this particular field will certainly be faster thanks to what we've already learned."
Entitled "Alternatives to insecticides: Bio-inspired coatings and sprays to tackle insect pests", Aurélie successfully defended her thesis and obtained her PhD in October. AkzoNobel R&D manager Gerard van Ewijk took part in the opposition. She joined Gerard's team in January 2020.
( Press Release Image: https://photos.webwire.com/prmedia/6/252889/252889-1.jpg )
Related Links
WebWireID252889

This news content was configured by WebWire editorial staff. Linking is permitted.
News Release Distribution and Press Release Distribution Services Provided by WebWire.