"Called to be a Surgeon:" Ultrasound and the Fetus
WEBWIRE
–
Wednesday, January 8, 2020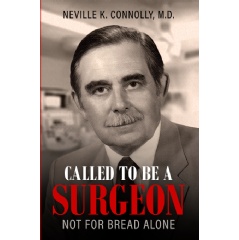 There is a question to which the answer is still not adequately explained. This question regards the potential for ultrasound to have any effect on the development of a maturing organism. This problem has a very real relevancy at this time because of the prevalence of this procedure. The average pregnant woman in this country, at this time, has at least one sonogram performed on her. Often, she has several performed during the course of her pregnancy. This raises the question: Do these examinations have any potential dangers, and do these examinations all have real medical significance?

A sonogram entails bouncing sound waves off of an object and analyzing the reflection. Does the object off which the sound is bounce sustain any effects from the bombardment? The answer is that it most certainly does. Depending on the intensity of the waves the effect can be dramatic, even to fracturing kidney stones. But this does not mean that less intensity has no effect. Even very low intensity has some effect though this may not be apparent grossly. The sonogram which is commonly performed on pregnant women has no noticeable effect on the patient or the fetus, but this does not prove that it does not have any effect. The word noticeable is vital in that sentence. In biological situations it is well known that many effects do not become apparent at once. Consider how long it was before the dangers of X-Rays were understood. The fetus is a very active organism which is continually developing with cells actively dividing and connecting to each other. The mechanisms controlling these processes are not fully understood but we do know that they can be affected rather easily, either physically or chemically. It is not unreasonable to infer that a sound wave hitting a cell in active division or connection, at a crucial time, could disrupt the normal pattern of development. While this might have no apparent effect at that time, it might become manifest much later.

This raises the possibility that the ultrasound bouncing off the fetus could affect various developing connections of neurons in the brain. If this is so, the effects of sonograms could have far reaching significance and deserve much more careful study. For instance; could this be associate with the incidence of autism and other neurological abnormalities, such as attention deficit disorders.

There are two obvious ways to study the question. One is to correlate the number and timing of the sonograms performed on pregnant women with the future development of their offspring. A statistical analysis which would require a very large sampling and considerable effort to input the various significant data. The other method could be an animal experimental study whereby pregnant laboratory animals were subjected to sonograms at various stages and the effect on the offspring noted.

Until the potential of ill effects of sonograms are more fully understood, it would be wise to limit the number of sonograms performed on pregnant women to those that have important medical significance. Too often they are performed to satisfy simple curiosity. If doctors and patients realized that there might be a potential danger associated with this simple and painless procedure, many less should be ordered.

Could it be that the innocuous sonogram is another of the things that have unforeseen consequences in certain circumstances? Surely it is worth further study. There is a reluctance to delve into the possible disadvantages of procedures which have been found useful for other reasons. However, neglect of this wise precaution has been the cause of serious regret. Untoward side effects are not always apparent at the time and this could be responsible for their being overlooked, leaving many suffering children and disrupted families.
 
For more about the author and his book, "Called to be a Surgeon, Not for Bread Alone," please visit his website: https://nevilleconnolly.com/.

"Called to be a Surgeon: Not for Bread Alone", Written by Dr. Neville K. Connolly

Published Date: October 12, 2009, Republished 2019
 
About the Author
Dr. Neville K. Connelly holds advanced medical-surgical degrees. In England, he gained Bachelor of Medicine, Bachelor of Surgery, from Cambridge University and a Fellowship from the Royal College of Surgeons. In the US, he has an MD from Harvard Medical School and a Fellowship from the American College of Surgeons and the American Academy of Pediatrics. His Residency training was in England under the National Health Service at the time of its inception. Because of the relative lack of specialties in England at that time, his experience in General and Pediatric Surgery was broad ranged and encompassing. He has spent most of his life fighting for the right methods and the proper and caring treatment for all his patients.
( Press Release Image: https://photos.webwire.com/prmedia/60925/252876/252876-1.jpg )
Related Links
WebWireID252876
Contact Information

Bella Lopez
YOP Production
Your Online Publicist

This news content may be integrated into any legitimate news gathering and publishing effort. Linking is permitted.
News Release Distribution and Press Release Distribution Services Provided by WebWire.