2020 President's Message: New Year's Greeting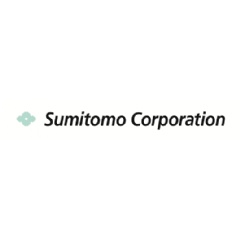 A Happy New Year to everyone. 
Let me extend my New Year's greetings from Tokyo to everyone in the global Sumitomo Corporation Group. I hope you all enjoyed the holiday season with family and friends.
Looking Back Year 2019
Here, I wish to reflect on the past year and contemplate the year ahead.
Last year we saw increasing opacity and uncertainty about the future.
On the political front, tensions continued in US-China relations and a series of protests by young generation took place in Hong Kong. The UK also experienced persisting turmoil related to Brexit. The impact of these issues caused a downward revision of economic growth for most regions and led to pessimistic future prospects.
On the other hand, there was some positive news: the Trans-Pacific Partnership (TPP-11) and the EU-Japan Economic Partnership Agreement (EPA) came into effect in December 2018 and February 2019, respectively; in September 2019, the US and Japan agreed to a trade deal and this January, the US and China are expected to agree to the first stage of a trade deal.
In Japan, we welcomed the Accession to the Throne of the new Emperor, and the new era, Reiwa, began on May 1.
On the technological innovation front, we saw new technologies that will significantly change our lives, such as 5G – the next generation telecommunications standard – and quantum computing come into action. Cashless payments in Japan finally became more commonplace thanks in part to the government's measure linked with the consumption tax increase in autumn, and related businesses and technologies such as block-chain began to take hold.
In sport, the Rugby World Cup left a lasting impression.
We have seen players looking beyond the background of each team member and fighting to the end with the "One Team" spirit. Players as well as supporters respected each other's courage and sportsmanship at the end of the match when "no side" was called. I am sure that many of you were moved and inspired by, and felt empathy towards this spirit.
Meanwhile, in the global business world, corporate accountability towards social and environmental issues, represented by climate change, has become the center issue. This trend is expected to pick up going forward.  
Year 2020 External Environment
Many important sporting, cultural, political, and economic events are scheduled this year including the Olympic and Paralympic Games Tokyo 2020, the planned visit of various countries' leaders including the Chinese President to Japan, and the US presidential election.
Sumitomo Corporation Global Research has expressed the outlook for this year as "Facing the New Reality." In politics, while efforts are being made to manage confrontation of different values from colliding and to address a variety of issues such as inequality, environment, and immigration, they may not come to fruition due to a lack of coordination among different interested parties. The world economy has somehow endured ongoing unease related to the policies of world powers, such as the trade policies of the US administration, but we must expect uncertainty to stay in the future.
In social terms, against a background of increasing inequality and diversity in values, many confrontational patterns have emerged, with Europeans divided on their stance towards the EU, and anti-government protests in South America. Such political, economic, and social uncertainties are not temporary - they are likely to continue for a long term. Consequently, we must face this new reality and continue our growth going forward.
Meanwhile, we must not forget about the global environment which we live in. For well over two hundred years, since the First Industrial Revolution, economic activities have placed stress on the environment, resulting in serious issues such as global warming and air pollution. A conversation at the centennial event in Tokyo with former-astronaut Mr. Mohri made me keenly realize the preciousness of our Planet Earth.
I reaffirmed that Sumitomo Corporation Group must imminently address how to co-exist with the global environment.
New Year Resolutions
There are three key words that I would like to share with you at the start of such a year.
1. Jiri-Rita kou-Shi Ichinyo
My first key word is "Jiri-Rita Kou-Shi Ichinyo" (Benefit for both self and others, and that private and public interests are one and the same).
Among environmental, social, and governance issues ("ESG"), the environmental issue, especially climate change, has become an irreversible issue and the global community has concluded the Paris Agreement in an effort to fight it. As you may remember, we had identified "Achieving Harmony with the Global Environment" in the "Six Material Issues to Achieve Sustainable Growth with Society" in 2017. I would like to give this the highest priority among all the management issues, and I hope to formulate a specific action plan this year and to make a start on them.
We run a global business operation and the value chains of each business extend over a broad area. We need to implement the high standards of governance which reflect our Management Principles and the Sumitomo Business Philosophy throughout all the value chains to which we are connected. By doing so, we should fulfill our social responsibilities in our own ways, in harmony with the initiatives of various locations around the world. This year, let us devise specific long-term goals, make a plan and take action, and at the same time achieve sustained growth.
2. Transformation Mindset
My second key word is "transformation mindset."
In the current Mid-Term Management Plan, we are undertaking various initiatives including DX to transform and expand our businesses and emerge as winners of the Forth Industrial Revolution. What do we need to do to fully utilize DX as a transformational tool?
There are important questions which we must ask ourselves first.
That is, we need to consider our dreams, our ambitions and our intentions and reconfirm how these link to the visions for our business: What social issues must we strive to resolve? What ideals must we aim for in our innovation? What value can we offer society? To what scale? In what time frame?We must clearly define or re-define these points in all of our businesses. Once these are clarified, no transformation is impossible to plan and execute with our integrated business strength, whether it is 01 or 1100.
3. Original Intentions
My third point is to carry out our original intentions.
What is the first step we need to take in the first year of our next 100 years? That is to execute the growth strategy of increasing the value of existing businesses and creating the next-generation businesses through each and every initiatives of the current Mid-Term Management Plan and produce  results. It is important for us to live up to the expectation of the stakeholders, to transform ourselves by anticipating the upcoming changes, and to continuously create new value for our further growth. I explained what we need to do to achieve this at the announcement of our 2nd quarter results and also at the General Managers' Meeting in November.
Let us reconfirm our dreams and original intentions behind each business within our business units, divisions, regional organizations and group companies, and then execute the Mid-Term Management Plan and initiatives discussed at the General Managers' Meeting. 
Furthermore, needless to say, compliance is the key prerequisite to our business activities and the origin of the trust that we have maintained over many years. When it comes to compliance, I cannot emphasize enough.
In ending this New Year's greeting, let me reiterate our corporate message - Enriching lives and the world – and wish for the continued prosperity of Sumitomo Corporation Group, as well as a happy and fruitful year for you and your families.
( Press Release Image: https://photos.webwire.com/prmedia/6/252783/252783-1.png )
Related Links
WebWireID252783

This news content was configured by WebWire editorial staff. Linking is permitted.
News Release Distribution and Press Release Distribution Services Provided by WebWire.