ZTE's Ten Major Achievements in 2019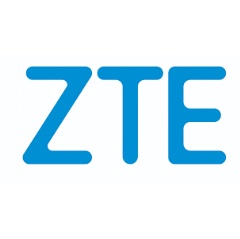 1.Stable and Healthy Operation   
According to the business report of Q3 2019, during the first three quarters of 2019, ZTE generated CNY 64.24 billion in revenue, a Year-on-Year (YoY) increase of 9.3%. The net profits attributable to common holders of ordinary shares of the listed company in this period was CNY 4.13 billion, with a YoY increase of 156.9%. Such profits are estimated to rise up to CNY 4.3-5.3 billion by the end of 2019. 
Sticking to the positive, stable, and healthy operation strategy, ZTE keeps focusing on mainstream markets and products, improving corporate operation, and improving expenditure control. 
In 2020, ZTE will continue to focus on main business, strengthen execution, fully increase market share, and make massive profits, thereby maintaining stable and healthy operation and achieving quality growth.  

2.Strengthening Investment in R&D and Enhancing Core Competitiveness  
During the first three quarters of 2019, the company's investments in R&D reached CNY 9.3 billion, accounting for 14.6% of its total revenue. To date, ZTE has had 30 thousand employees in R&D positions, and the average annual investments in R&D exceed CNY 10 billion in recent years.
ZTE's self-development capabilities regard chips, OSs, and databases. 
With more than 100 sorts of key digital chips developed on its own, ZTE has put 7nm chips into mass production and introduced the 5nm foundry process. Its 5G multimode IF chips won  Outstanding Product  for Technological  Innovation Award in the 2019 China Chip Award Ceremony. 
The self-developed embedded OS won the fourth China Grand Award for Industry, and has served in many vertical industries such as the high-speed rail, telecommunications industry, aviation , and seafaring industry. Currently, about 200 million sets of the OSs have been shipped to worldwide customers.
ZTE's self-developed distributed database, GoldenDB, has obtained more than 100 patents. It passed the distributed database capability testing organized by CAICT with a full score for each of the 50 testing items. It is the first distributed database developed by a Chinese vendor that has been put into commercial use in major banks' core business systems. 

3.Leadership in 5G Standards and Patents
Vice Chairman positions in RAN2 and RAN3 
Mr. Sergio Parolari has been elected Vice Chairman of 3GPP RAN2 this August. This is another breakthrough of ZTE's leadership in 3GPP since Ms. Gao Yin was elected Vice Chairwoman of 3GPP RAN3 in August 2017.
Ranking among the world's top 3 players in terms of 5G SEPs
ZTE has obtained more than 36 thousand licensed patents globally and over 4100 5G strategic patents. The patents for overseas markets are applicable to 55 countries and regions. According to the reports provided by IPlytics in November 2019, the company had disclosed 2,204 5G SEP families, including 1,871 were applied since 2012 (based on their priority dates) . Currently, ZTE has ranked among the worlds' top 3 players in terms of 5G SEPs. 

4.End-to-End Technological Leadership in 5G
ZTE is capable of providing complete end-to-end 5G solutions and has accumulated extensive experience in network construction.
End-to-end 5G products and solutions, as well as NR product portfolios, enable full-band and full-scenario coverage. 
5G NSA&SA dual-mode base stations enable operators to select the network architecture flexibly and implement smooth network evolution. 
Common Core realizes the coexistence and convergence of 2/3/4/5G and fixed networks. It supports both SA and NSA networks, and reduces operators' investment by 40%.  
ZTE's 5G Slicing Wholesale Solution won the Leading Contribution to Network Slicing Award at the 5G World Summit.
ZTE has assisted more than 30 operators across the globe in building their new 5G transport networks or optimizing their existing transport networks, which dramatically expands the market presence of the company's end-to-end 5G transport products. 
Attaching importance to 5G, 4K, and AI video products, ZTE launched the XT802, its first 5G+4K high-definition videoconference terminal, the TCS420, the world's first 5G+4K dual-screen all-in-one intelligent conference device , and the self-developed video conference intelligent service based on "AI facial recognition."
The extensive application of ZTE's 5G power supply solutions ensures the fast deployment, energy saving, and stable operation of 5G networks. 
5.Launching the First 5G Cellphone for Commercial Use
Launching ZTE's first flagship 5G cellphone for commercial use 
At MWC 2019, ZTE  launched its first flagship 5G cellphone, the Axon 10 Pro. It is the first 5G cellphone in China, North Europe, and Middle East for commercial use. In December 2019, ZTE officially launched the Axon 10s Pro 5G, its 5G dual-mode flagship cellphone that supports SA/NSA mode 5G networks. In 2020, the company plans to launch 10 models of 5G cellphones and 15 models of other mobile devices to worldwide markets.  
Diversified 5G Mobile Device Portfolios
ZTE has launched diversified 5G mobile device portfolios to meet the requirements of both operators and consumers for multiple scenarios. ZTE 5G mobile solutions contain a series of 5G mobile devices, including 5G smartphones, both outdoor and indoor 5G CPEs, and 5G mobile hotspots. In addition, the ZM9000 5G module enables a data connection in both NSA/SA networks, which indicates ZTE's capability of implementing a 5G end-to-end connection while supporting both NSA and SA networks. 

6.Advancing Global 5G Commercialization  
In 2019, ZTE had extensive cooperation with global operators and industry customers.
By the end of September, ZTE had scored 35 5G contracts, covering major 5G markets including China, Europe, Asia-Pacific, and the Middle East.
In 2019, ZTE further strengthened its partnerships with more than 60 global operators, including China Mobile, China Telecom, China Unicom, Orange, Telefonica, Wind Tre, H3A, and MTN.
ZTE worked closely with three major Chinese operators (China Mobile, China Telecom, and China Unicom) to build their phase-one 5G networks and took the lead in equipment delivery and commissioning during the projects. 
7.Empowering Vertical Industries Through 5G+
ZTE, along with its business partners, has deeply explored a lot of 5G applications in vertical industries. So far, the company has developed over 30 5G+ solutions and applied them in 60+ pilot projects for various vertical industries, including the Industrial Internet of Things (IIoT), big video, Internet of Vehicles (IoV), media, energy, public security, health care, education, environment protection, and transportation. In 2019, ZTE formed strategic partnerships with more than 300 industry customers for joint service deployment, and teamed up with over 200 leading suppliers.
In November 2019, ZTE won multiple awards in the Contest for Design of 5G Applications at the World 5G Convention for its 5G Smart Harbor, 5G Cloud Extended Reality (XR) Application Platform, 5G Smart Stadium, 5G Smart Grid, and 5G Smart Factory projects. 

8.Guaranteeing Cybersecurity
ZTE remains committed to providing products and services with end-to-end cybersecurity for customers, and integrates cybersecurity policies and control in every stage of our products' life cycles.
Since the beginning of this year, ZTE has set up three cybersecurity laboratories in Nanjing (China), Rome (Italy), and Brussels (Belgium) to fulfill its commitment to continuously improving the security of the ICT industry and to guarantee the security of the company's 5G solutions in the 5G era. Moreover, ZTE will continue to work with industry-leading professional cybersecurity organizations to conduct in-depth research in the cybersecurity field.

9.Consolidating the Three Cornerstones
In 2019, ZTE continued to strengthen the three cornerstones, namely talent, compliance, and internal control.
During its 2020 campus recruitment, ZTE offered graduates across China more than 5,000 job positions in R&D, sales and marketing, operations support, and the supply chain, with the number of candidates hitting a new high.
ZTE always regards compliance as a strategic cornerstone of its operation and development. It is committed to establishing an efficient and organized compliance management system and fully incorporating the compliance rules into business processes to support the sustainable development of the company's 5G business.
ZTE constantly improved its internal control system, established and improved its internal control operation mechanism and processes, strengthened their implementation, and consolidated the accountability mechanism to optimize its governance structure, guard against risks, and safeguard its operation.

10.Fulfillment of Corporate Social Responsibility (CSR)
In August 2019, ZTE's H-share was included in the FTSE4 Good Index Series for the second time.
According to the CSR Blue Paper 2018 issued by the Chinese Academy of Social Sciences, ZTE ranks among the top 100 in a list of the top 300 Chinese companies by the CSR index, and among the top 10 in a list of the top 100 private companies by the same index. It also ranks third among the top 10 private companies by the 10-year CSR index.
As a participant of the United Nations Global Compact and a member of the Global e-Sustainability Initiative, ZTE has issued its business continuity report/CSR reports for the 11th consecutive year since 2009.
( Press Release Image: https://photos.webwire.com/prmedia/6/252667/252667-1.png )
Related Links
WebWireID252667

This news content was configured by WebWire editorial staff. Linking is permitted.
News Release Distribution and Press Release Distribution Services Provided by WebWire.