Vodafone Foundation and UNHCR expand Instant Network Schools to benefit more than 500,000 young refugees
GENEVA, SWITZERLAND –
WEBWIRE
–
Tuesday, December 17, 2019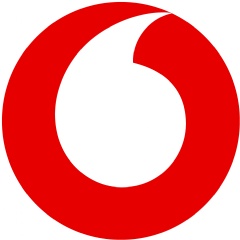 Vodafone becomes UNHCR's largest corporate partner for Connected Education to support delivery of the United Nation's Sustainable Development Goals 4 and 17.
Innovative digital learning programme to be rolled out across 6 countries and in up to 300 schools.
Initial evaluation points to positive impacts, increasing digital skills by 61% for students and 125% for teachers.
Vodafone and UNHCR call for others to join efforts to bring high-quality education to every child.
Vodafone Foundation, Vodafone's philanthropic arm, and the United Nations High Commissioner for Refugees (UNHCR) announced at the Global Refugee Forum an expansion of the Instant Network Schools (INS) programme to benefit more than 500,000 refugee students.
INS is a free digital learning programme, which is transforming the lives of refugees by offering access to high-quality and localised digital educational content. Vodafone Foundation's Instant Classroom - the equipment used for INS - is a digital 'school in a box' and can be set up in a matter of minutes. It includes:
25 tablets for students
Laptop for the teacher
Projector
Speaker
3G connectivity/WiFi router to connect to the internet
Inbuilt charging solution to recharge all tablets and laptop simultaneously
Cables
To date, 36 INS across eight refugee camps in Kenya, Tanzania, the Democratic Republic of Congo and South Sudan have benefited over 86,500 refugee students and 1,000 teachers. This has given them the opportunity to access a quality education and develop digital skills in some of the world's largest and most poorly resourced refugee camps.

The expansion will see Vodafone Foundation work with UNHCR to increase the number of INS in Kenya, Tanzania and the Democratic Republic of Congo, moving into additional geographies by 2025, benefiting 500,000 young refugees.

Initial evaluation of the existing programme shows a positive impact on learning outcomes, including an increase in informational communications technology (ICT) literacy of 61% for students and 125% for teachers, improved confidence, motivation and academic performance. Wider analysis shows higher levels of school attendance, with examples of young people accessing tertiary education from within refugee camps for the first time.

"When I visited Kakuma refugee camp in July, I was incredibly moved by the ambition and achievements of the students at the Instant Network Schools, seeing first-hand how our technology is transforming their education and is connecting them to new opportunities from higher education to starting small businesses," said Nick Read, CEO of Vodafone Group Plc.

"Our Foundation is expanding its partnership with UNHCR to bring Instant Network Schools to more than half a million young people. With four million refugee children not in school, we want to encourage other organisations to join us in taking action to ensure that refugee children and displaced communities are included in the benefits of a digital society ."

United Nations High Commissioner for Refugees, Filippo Grandi said:

"We are very proud of our partnership with the Vodafone Foundation. Their continued commitment will help refugees in some of the most challenging environments, opening a window to the world through connected learning. Education is crucial in offering refugees the chance to rebuild their lives. This expanded partnership will help break barriers to education, allowing refugees to better shape their own futures."

The INS programme was developed through Vodafone Foundation and UNHCR's innovative public-private-partnership, which is now central to UNHCR's Connected Education approach. Content delivered through the programme is localised and aligned to national curriculums, which supports the study of core subjects in the classroom, and crucially, equips young people with digital skills, and increases potential employment opportunities.

Today's announcement will significantly increase the reach and impact of INS over the next five years, supporting UNHCR's and governments' inclusive approach to quality education for all. The €26 million joint investment in INS will also see Vodafone Foundation become UNHCR's biggest corporate partner in Connected Education, a demonstration of the company's commitment to the United Nation's Sustainable Development Goals. Vodafone is calling for other corporate and development organisations to join Vodafone Foundation in supporting high-quality digital education. It is part of Vodafone Foundation's ambition to ensure that every child has access to a high-quality education.

About Vodafone Foundation

Vodafone Foundation is at the centre of a network of global and local social investment programmes. Vodafone Foundation's Connecting for Good programme combines charitable giving and technology to make a difference in the world. Vodafone Foundation is an independent UK registered charity, registered charity number 1089625.

About Instant Network Schools

Vodafone Foundation Instant Network Schools (INS) programme aims to connect refugee students in a quality digital education and improve ICT literacy and digital skills. Vodafone Foundation and the United Nations High Commissioner for Refugees (UNHCR) have worked together since 2013 to enhance the quality of education in refugee camps. The INS programme was co-designed by the Vodafone Foundation Instant Network team and UNHCR's Innovation and Education teams leveraging Vodafone's technical expertise and core capabilities. Vodafone Foundation's Instant Classroom - the equipment used for INS – is a digital 'school in a box' deigned by the team, that can be set up in a matter of minutes. It includes 25 tablets, a laptop for the teacher, a projector, speakers, 3G modem and a library of digital educational resources and is helping shape UNHCR's Connected Education approach. As of March 2019, Vodafone Foundation and UNHCR have deployed 36 Instant Network Schools benefitting over 86,000 refugee students and 1,000 teachers across eight refugee camps in Kenya, Tanzania, the Democratic Republic of Congo and South Sudan. The INS programme has had a significant impact within the schools in refugee camps by ensuring that refugees, and the communities that host them, have access to accredited, quality, and relevant learning opportunities.

About Vodafone Group

Vodafone Group is one of the world's leading telecoms and technology service providers. We have extensive experience in connectivity, convergence and the Internet of Things, as well as championing mobile financial services and digital transformation in emerging markets.

Vodafone Group has mobile operations in 24 countries, partners with mobile networks in 42 more, and fixed broadband operations in 19 markets. As of 30 September 2019, Vodafone Group had approximately 625 million mobile customers, 27 million fixed broadband customers and 22 million TV customers, including all of the customers in Vodafone's joint ventures and associates. For more information, please visit: www.vodafone.com.

About UNHCR

UNHCR, the UN Refugee Agency, is a global organisation dedicated to saving lives, protecting rights and building a better future for people forced to flee their homes because of conflict and persecution. We deliver life-saving assistance like shelter, food and water, help safeguard fundamental human rights, and develop solutions that ensure people have a safe place to call home. We work in over 130 countries, using our expertise to protect and care for millions of people.
( Press Release Image: https://photos.webwire.com/prmedia/7/251829/251829-1.png )
Related Links
WebWireID251829

This news content was configured by WebWire editorial staff. Linking is permitted.
News Release Distribution and Press Release Distribution Services Provided by WebWire.