City of Toronto installing Automated Speed Enforcement cameras
WEBWIRE
–
Monday, December 16, 2019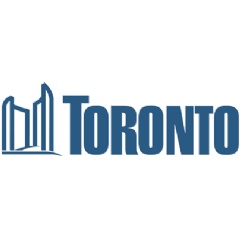 Starting today the City of Toronto will begin installing Automated Speed Enforcement (ASE) cameras and signage on Toronto streets in an effort to increase road safety, reduce speeding and raise public awareness about the need to slow down and obey posted speed limits.

Automated Speed Enforcement is an efficient tool in the City's Vision Zero toolbox that will see an initial total of 50 cameras installed on local, collector and arterial roads in Community Safety Zones near schools. Each ward will have two ASE cameras that will capture and record images of vehicles travelling in excess of the posted speed limit.

Speed is a contributing factor in approximately one third of fatal collisions in Canada. More than 50 percent of convictions related to the Highway Traffic Act in Ontario were from speeding offences. In Toronto, ASE is intended to work in tandem with other Vision Zero methods and strategies already in place, including road redesign improvements, police enforcement and public education.

To warn drivers and raise awareness about ASE in advance of laying any charges, the City is also launching a 90-day public education campaign starting this week that will include issuing warning letters to speeding drivers in lieu of tickets (no response will be required). Warning signage will be installed in each ward to inform drivers as they approach an ASE camera.

ASE tickets are expected to start being issued to speeding drivers in the spring of 2020 at the end of the 90-day public education campaign. If a vehicle exceeds the posted speed limit in an ASE-enforced area, a ticket will be mailed to the registered plate holder. Offenders are only fined – no demerit points will be applied.

ASE camera locations were selected based on data that indicated where speed and collision challenges exist in Community Safety Zones near schools in Toronto. Additional selection criteria included planned road work, speed limits, obstructions or impediments to equipment, boulevard space and the nature of the road.

The locations are:
• Ward 1: Royalcrest Road between Cabernet Circle and Leading Road
• Ward 1: Harefield Drive between Barford Road and Elmhurst Drive
• Ward 2: Renforth Drive between Tabard Gate and Lafferty Street
• Ward 2: Trehorne Drive between Duffield Road and Tallon Road
• Ward 3: Horner Avenue between Orianna Drive and Foch Avenue
• Ward 3: Chartwell Road between Badger Avenue and Larstone Avenue
• Ward 4: Jameson Avenue between Laxton Avenue and Leopold Street
• Ward 4: Close Avenue between Queen Street and King Street
• Ward 5: Bicknell Avenue between Juliet Crescent and Avon Drive
• Ward 5: Brookhaven Drive between Fox Point and Nordale Crescent
• Ward 6: Faywood Boulevard between Faith Avenue and Sunbeam Avenue
• Ward 6: Wilmington Avenue between Finch Avenue and Purdon Drive
• Ward 7: Derrydown Road between Killamarsh Drive and Catford Road
• Ward 7: Grandravine Drive between Jane Street and Driftwood Avenue
• Ward 8: Corona Street between Wenderly Drive and Claver Avenue
• Ward 8: Ridge Hill Drive between Old Park Road and Glenarden Road
• Ward 9: Caledonia Road between Rogers Road and Corby Avenue
• Ward 9: Gladstone Avenue between Cross Street and Waterloo Avenue
• Ward 10: Manning Avenue between Dundas Street West and Robinson Street
• Ward 10: Givins Street between Argyle Street and Bruce Street
• Ward 11: Lippincott Street between Vankoughnet Street and College Street
• Ward 11: Huron Street between Bernard Avenue and Lowther Avenue
• Ward 12: Atlas Avenue between Ava Road and Belvidere Avenue
• Ward 12: Brownlow Avenue between Eglinton Avenue and Soudan Avenue
• Ward 13: Prospect Street between Rose Avenue and Ontario Street
• Ward 13: Spruce Street between Gifford Street and Nasmith Avenue
• Ward 14: Chatham Avenue between Jones Avenue and Euston Avenue
• Ward 14: Morse Street between Queen Street and Eastern Avenue
• Ward 15: Bessborough Drive between Field Avenue and Sharron Drive
• Ward 15: Ranleigh Avenue between Yonge Street and Mount Pleasant Road
• Ward 16: Gateway Boulevard between Don Mills Road (south intersection) Grenoble Drive
• Ward 16: Ness Drive between York Mills Road and Lynedock Crescent
• Ward 17: Elkhorn Drive between Whittaker Crescent and Hawksbury Drive
• Ward 17: Cherokee Boulevard between Pawnee Avenue and Shawnee Circle
• Ward 18: Patricia Avenue between Laconia Drive and Homewood Avenue
• Ward 18: Lillian Street between Abitibi Avenue and Otonabee Avenue
• Ward 19: Gower Street between Cedarcrest Boulevard and Dawes Road
• Ward 19: Barrington Avenue between Balfour Avenue and Doncaster Avenue
• Ward 20: Falmouth Avenue between Brussels Road and Ordway Road
• Ward 20: Birchmount Road between Kingston Road and Hollis Avenue
• Ward 21: Brimorton Drive between Hathway Drive and Neapolitan Drive
• Ward 21: Marcos Boulevard between Cicerella Crescent (east intersection) and Cicerella Crescent (west intersection)
• Ward 22: Beverly Glen Boulevard between Stonebridge Boulevard and Silver Spruce Drive
• Ward 22: Silver Springs Boulevard between Revlis Crescent (east intersection) and Revlis Crescent (west intersection)
• Ward 23: Crow Trail between Crittenden Square and Bradstone Square
• Ward 23: Alton Towers Circle between Goldhawk Trail (north intersection) and Goldhawk Trail (south intersection)
• Ward 24: Galloway Road between Lawrence Avenue and Weir Crescent
• Ward 24: Military Trail between Cindy Nicholas Drive and Bonspiel Drive
• Ward 25: Hupfield Trail between Glanvil Crescent (north intersection) and Glanvil Crescent (south intersection)
• Ward 25: Murison Boulevard between Breckon Gate and Curtis Crescent

More information about the City's Automated Speed Enforcement program is available at toronto.ca/ASE.

The Vision Zero Road Safety Plan is a comprehensive action plan that aims to reduce traffic-related fatalities and serious injuries on Toronto's streets. With over 50 safety measures across six emphasis areas, the plan prioritizes the safety of our most vulnerable road users: pedestrians, schoolchildren, seniors and cyclists. More information is available at toronto.ca/VisionZero.

Quotes:

"Speed limits are not suggestions – they are the law. Automated Speed Enforcement is a reminder for drivers in Toronto to slow down and obey the posted speed limit. We have fought for years for the provincial regulations to allow Automated Speed Enforcement on our streets because we know it will save lives. I'm confident this program will not only enhance safety in our Community Safety Zones but will also bring us closer to our Vision Zero goals."
- Mayor John Tory

"Those exceeding the speed limit and putting lives at risk will almost certainly receive a ticket. And they should. Those obeying the rules of the road, staying within the speed limit and respecting vulnerable pedestrians and road users have little to worry about and set a good example for everyone."
- Councillor James Pasternak (Ward 6 York Centre), Chair of the Infrastructure and Environment Committee

Toronto is home to more than 2.9 million people whose diversity and experiences make this great city Canada's leading economic engine and one of the world's most diverse and livable cities. As the fourth largest city in North America, Toronto is a global leader in technology, finance, film, music, culture and innovation, and consistently places at the top of international rankings due to investments championed by its government, residents and businesses. For more information visit toronto.ca or follow us on Twitter at twitter.com/CityofToronto, on Instagram at instagram.com/cityofto or on Facebook at facebook.com/cityofto.
( Press Release Image: https://photos.webwire.com/prmedia/5/251793/251793-1.png )
Related Links
WebWireID251793

This news content was configured by WebWire editorial staff. Linking is permitted.
News Release Distribution and Press Release Distribution Services Provided by WebWire.