Italian businesses face over €40 billion in climate-related risks
Madrid –
WEBWIRE
–
Wednesday, December 11, 2019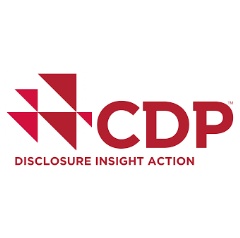 Environmental disclosure by Italian companies, cities and regions at all all-time high, with 30% more reporting data on environmental issues since 2017
Companies see €44 billion in likely business impacts resulting from climate change
But fewer than 1 in 5 Italian companies reporting data have comprehensive targets to reduce emissions
76% of Italian cities report climate change risks, but only 1 in 4 have completed a risk and vulnerability assessment, and only 12% have an adaptation plan.
A new report showing how Italy's largest, most environmentally-impactful companies, cities and regions are taking action on climate change is published today by CDP, the non-profit which runs the global environmental reporting system.
"The CDP Italy Report", launched today at COP25 with the Italian Ministry for the Environment, Land & Sea, analyses 45 of Italy's biggest, most environmentally impactful companies, in addition to 34 cities and regions representing over a third of Italy's population.
It shows that while disclosure of climate-related issues is at an all-time high, both companies and municipalities need to put in place more ambitious plans for dealing with their sizeable risks.
A total of €44 billion in potential business risks related to climate change were reported by companies reporting data to CDP. The majority of these – nearly €37 billion – are linked to transition risks businesses see, like changing regulation and markets.
A further €7 billion in potential financial impacts were identified as a result of physical risks, including extreme weather events like drought and flooding affecting their businesses.
However, Italian businesses do see major opportunities from adapting their business models to use lower carbon technologies. Firms reported €67 billion in potential financial opportunities, mostly related to the development of new, lower carbon products and services.
Meantime, over three quarters of cities and regions report climate risks. The most commonly reported are risks from heavy precipitations, heat waves, and floods. Venice, Rome and Parma have the highest hazard scores, which reflects the number of risks a city has and these risks' seriousness. But this also shows that these cities are aware of being exposed, which is the first step to managing the risks at hand.
But CDP's report finds a gap between the recognition of the risks and opportunities brought by the economy's low-carbon transition and the targets needed to structure business plans towards achieving them. Particularly, targets for reducing emissions are still insufficient in Italy.
Although 60% of companies have now set targets for reducing their total (absolute) emissions, less than one in five have targets which cover at least 70% of the emissions of their operations (Scope 1) and energy use (Scope 2).
Only two Italian companies, Enel and Danieli & C. Officine Meccaniche, have officially approved science-based targets for reducing emissions.
More than 280 global companies have already set such targets, which set a path for decarbonisation in line with the goals of the Paris agreement.
Among municipalities, over 60% of cities and regions reporting to CDP have also now set emissions reductions targets. 5 of 9 Italian responding regions (Abruzzo, Emilia-Romagna, Piedmont, Sardinia and Veneto) work with cities in their territories to achieve emissions reduction or energy efficiency targets at the sub-national level. And in 2019, Abruzzo was the first region in Italy to actively work and support major cities to monitor their environmental data through CDP and ICLEI's unified reporting system.
However, most cities are still in the process of developing thorough vulnerability assessment and adaptation plans. Fewer than 1 in 4 have an assessment and only 12% a plan, although 36% have one in development and 8% are planning to develop one in the near future.
Collaboration between the public and private sphere is key for cities and regions to put together effective adaptation strategies. CDP's Italy Report includes the example of the Derris project, piloted in the City of Turin by insurance group Unipol with partners such as ANCI, the National Association of Italian Municipalities, as an important model for action across Italy and beyond.
Steven Tebbe, Managing Director of CDP Europe, said: "Italian companies, cities and regions have made good progress to be more transparent about the risks – and the opportunities – they see from transitioning towards low carbon models. But our Italy Report makes clear that there is a long way to go before all Italian non-state actors have comprehensive plans which put them in line with the goals of the Paris agreement. Despite identifying major financial risks environmental risks, companies' emissions targets are not ambitious enough - too few have science-based targets. Cities and regions, too, need to step up the level of action by implementing their climate plans faster to deliver healthy, sustainable places to live for Italian citizens.
Italian Minister for Environment, Land and Sea, H.E. Sergio Costa, commented: Our collaboration with CDP represents the latest example of Italy's leadership within Europe and our commitment to driving more awareness by Italian companies, cities, states and regions of their environmental impact. More transparency and accountability among Italy's most impactful organizations is critical to ensuring we can track our progress and increase our ambition. This includes improving the quantity and quality of disclosure on climate change, water security and deforestation issues, which are central to our efforts as we work towards realizing the Paris Agreement and SDGs.
CDP's Italy Report is launched today in Madrid at COP25. The event, titled "Climate leadership and trends among Italian businesses and local governments" is co-organized by the Italian Ministry for the Environment, Land and Sea and CDP and held at the Italian pavilion.
( Press Release Image: https://photos.webwire.com/prmedia/6/251515/251515-1.png )
Related Links
WebWireID251515

This news content was configured by WebWire editorial staff. Linking is permitted.
News Release Distribution and Press Release Distribution Services Provided by WebWire.