Air France plans flights from San Francisco fueled with sustainable aviation fuel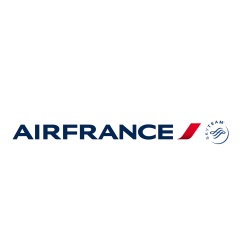 Air France (1) and Shell (2) have signed a memorandum of understanding signaling their intent to fuel flights from San Francisco International Airport using a blend of conventional and sustainable aviation fuel (SAF) with effect from 1 June 2020.
This collaboration between Air France, World Energy, and Shell exemplifies what the industry needs; a supply of SAF that is mature enough to be integrated into airlines' daily operations.
The SAF is notably made from inedible waste fats and oils. This RSB (4)-certified alternative fuel meets strict sustainability standards and can be delivered via the airport's hydrant system. The airline anticipates that this initiative will help save approximately 6,000 tons (3) of CO2  (5) over a period of 16 months.
Air France has long advocated the creation of a viable sustainable aviation fuel sector. A pioneer in its use on commercial flights, Air France first initiated experiments as early as 2014 and has since heavily invested in innovation, working hand-in-hand with researchers.
This is another example of the airline's commitment to reducing its environmental footprint at every step of the value chain. Its sustainable development agenda for 2030 involves cutting CO2 emissions by 50%, which Air France notably aims to achieve by investing in fuel-efficient aircraft. 
Anne Rigail, CEO of Air France: "Sustainable Aviation fuels are integral to our sustainability approach. They constitute an immediate concrete response to our environmental challenges and we must encourage their production. This initiative in California demonstrates that when states set up incentive mechanisms, production picks up and airlines are given the means to take action. We as a community must look at this as an example and duplicate it around the world, notably at home, in France."
Anna Mascolo, Vice President Shell Aviation: "Along with new technologies and offsets, sustainable aviation fuels have a huge role to play in reducing emissions from air travel. With urgent action and industry collaboration it is possible to fly and emit less. However, we are still at the beginning of the journey with significant opportunity to increase the supply of sustainable aviation fuel and replicate successes such as this globally. At Shell we are committed to working with the industry towards a more sustainable aviation industry. Commitments like this from Air France can only help accelerate this journey, giving producers the assurance to invest in building refinery capacity and enabling us to develop the supply infrastructure required."
Bryan Sherbacow, Chief Commercial Officer, World Energy: "We are proud to enable Air France and Shell to deliver a low-carbon fuel solution to their aviation customers. The route to widespread availability and use of sustainable aviation fuel is awareness and supportive policy similar to that of California. This important collaboration elevates visibility with both international consumers and legislators."
ABOUT AIR FRANCE
Air France, airline of French inspiration, with high standards and a caring attitude, turns the flight into a moment of real pleasure on all its daily operations in France, Europe and worldwide.
Air France-KLM is the leading Group in terms of international traffic on departure from Europe. It offers its customers access to a network covering 312 destinations in 116 countries thanks to Air France, KLM Royal Dutch Airlines and Transavia. With a fleet of 550 aircraft and 101.4 million passengers carried in 2018, Air France-KLM operates up to 2,300 daily flights, mainly from its hubs at Paris-Charles de Gaulle and Amsterdam-Schiphol.
Its Flying Blue loyalty program is one of the leaders in Europe with over 15 million members.
Together with its partners Delta Air Lines and Alitalia, Air France and KLM operates the largest transatlantic joint venture with more than 275 daily flights.
The group also offers cargo transport and aeronautical maintenance solutions.
Air France and KLM are also members of the SkyTeam alliance which has 19 member airlines, offering customers access to a global network of over 14,500 daily flights to more than 1,150 destinations in more than 175 countries.
corporate.airfrance.com @AFNewsroom
ABOUT WORLD ENERGY
•    World Energy is one of the largest and longest-serving advanced biofuel suppliers in North America. Founded in 1998, the company operates biodiesel manufacturing plants in Houston, Texas, Natchez, Miss., Rome, Ga., Harrisburg, Pa., Hamilton, Ont., In Paramount, Calif. the company operates a renewable diesel refinery and the first commercial sustainable aviation fuel (SAF) facility in the world. The company also has distribution hubs throughout the U.S. and Canada. For more information visit worldenergy.net.
ABOUT SHELL AVIATION
•    With one of the most extensive refuelling networks in the world suppling fuels and lubricants at about 900 airport locations, operating across 60+ countries, Shell Aviation's customers range from private pilots to the world's largest airlines. Its diverse range of world-class fuels, lubricants and services to all aircraft types includes jet fuel and avgas for turbine engine and piston engine aircraft operators respectively, as well as its AeroShell® range of engine oils, fluids and greases.
•    At Shell Aviation we trade more jet fuel than almost anyone else in the world. Our world-class supply chain has been built to ensure that wherever we serve our customers, they can count on a secure supply of quality fuel. We pride ourselves on operational efficiency and are constantly looking for new and better ways to give our customers more time flying.
•    Shell Aviation strives to be a leader in the transition to low carbon aviation fuels and pursues a strategy of avoid, reduce and offset to manage carbon emissions for its customers.
•    Further information can be found on Shell Aviation
Find out more about Air France sustainable development commitments
 
[1] Société Air France SA
[2] Société des Pétroles Shell ("Shell''). The companies in which Royal Dutch Shell plc directly and indirectly owns investments are separate legal entities. In this press release "Shell", "Shell Group" and "Royal Dutch Shell" are sometimes used for convenience where references are made to Royal Dutch Shell plc and its subsidiaries in general. These terms are also used where no useful purpose is served by identifying the particular entity or entities.
[3] The estimated CO2 reductions have been calculated by Air France and are based on the volumes of Sustainable Aviation Fuel (SAF) supplied when compared to the same volumes of fossil JET-A fuel. ICAO CORSIA CO2 combustion emission factors for fossil JET-A fuel and life-cycle CO2 emission factors following Roundtable on Sustainable Biomaterials (RSB) Methodology for the SAF were used.
[4] Roundtable on Sustainable Biomaterials (RSB) Methodology
[5] See footnote above.
( Press Release Image: https://photos.webwire.com/prmedia/5/250912/250912-1.png )
Related Links
WebWireID250912

This news content was configured by WebWire editorial staff. Linking is permitted.
News Release Distribution and Press Release Distribution Services Provided by WebWire.