Engagement and Strategy Drive HR's Digital Transformation
Digital transformation can become a key driver of an organization's operational agility, increasing speed-to-market, promoting leaner processes, and improving employee engagement and productivity.
WEBWIRE
–
Wednesday, November 27, 2019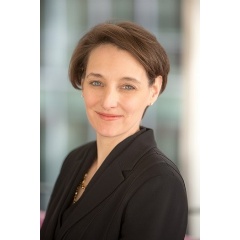 A Wall Street Journal article points to a survey of C-Suite leaders who indicated that digital transformation risk is their #1 concern in 2019. Companies that manage this transformation effectively thrive, while others who fail to adequately adapt to the changes required for technological evolution will quickly find themselves falling behind.

Successful digital transformation

At Wolters Kluwer, strategic planning, solid execution, and embracing change through innovation have been the story behind the company's successful digital transformation over the past two decades. Today, 91% of its revenues come from digital services.

Rogier Krijgsman, Global Director of Digital Transformation in Wolters Kluwer's Global Platform Organization, expands on the importance of people and having a successful change mindset, especially related to change associated with digital transformation: "It's not just about young talent, the team also includes authors that have been with us for years and who are open to change... together, we can make a difference for the customer." 

Attracting, and engaging a diverse, adaptable workforce has been a key focus of human resources at Wolters Kluwer. A short while ago the HR department recognized the need to keep pace with the company's own overall digital transformation and took on the challenge to drive an HR digital transformation.

Successfully Transforming Human Resources – Through People and Strategy Alignment

Maryjo Charbonnier, Chief Human Resources Officer, Wolters Kluwer, was recently recognized as the CHRO of the Year 2019 by CHRO.NL in large part by taking cues from the company's successful transformation to a digital products and services provider and feedback from our employees, both strategically essential to driving successful change and delivering on operational agility a key pillar of the business strategy. Charbonnier's interview in CHRO.nl outlines the intentional approach that made this rapid change successful.

"The voice of our employees [helped] to shape the change," says Charbonnier. "Through our employee engagement survey, we learned that they expected us to be more agile as a company, needed better tools and resources to do their jobs, and wanted to develop their skills and careers." 

Charbonnier continued, "We began by globalizing our talent and performance management processes and introducing a global system for them. This created more transparency and collaboration between managers and employees to better deliver on individual goals aligned with our business strategy." At the same time, over 2,500 on-demand educational courses and learning resources to develop employees' skills and careers were made available to all employees globally.

This digital transformation didn't come easy. It required evaluating "31 different HR systems and 28 different performance management processes," said Charbonnier. All were harmonized into one global process delivered through one global system. Charbonnier says "that was the start of our [HR] digital future and one of the changes that helped lead to a 7-point increase in employee engagement."

In the second phase, "we implemented a Global Career Framework, a global core HR system (Workday) and a global HR portal, making it easier for employees to get answers to HR questions. To achieve this, we had eleven initiatives, and for the Global Career Framework initiative alone, we evaluated every job in the company" said Charbonnier. This provided employees with tools and resources they said they needed while also driving operational agility, a key pillar of our business strategy. Over 74% of Wolters Kluwer's workforce accessed the new HR technologies within 45 days of the launch, and over 90% of managers and employees completed the associated e-learning.

Taking an employee-focused approach and driving the business strategy was also discussed by Bill Baker, Executive Vice President of HR at Wolters Kluwer, during his discussion on the HR Leaders Podcast in October 2019, in an episode entitled "Empowered Employees, Empowered Customers: Wolters Kluwer's Digital Transformation Journey." 

In the podcast, Bill also indicated that a successful transformation needs to deliver on the company's strategy. "The people strategy [is] tightly interwoven with the business strategy... if those things are not one in the same and an integrated plan, then you're leaving an opportunity on the table." He continues by emphasizing "we [in HR] should hold ourselves to the same standard that the business does in the external marketplace."

Success by Leading with Core Values

"We succeeded in delivering this implementation on time, within budget, and it's now being used on a large scale by employees and managers," said Charbonnier. She attributes this success – and the CHRO of the Year award – to the HR team's hard work, collaboration and commitment to making it happen. 

Charbonnier also points out the importance of having strong advocacy from senior leadership. "Our leaders saw the connection between our corporate strategy, our values and HR priorities, and therefore saw how the transformation would help them achieve their business goals. Also, the consistency and transparency of the communications in preparing leaders, managers, HR and employees for change was fundamental."

These success factors are the embodiment of all four of our company's core values - Focus on Customer Success, Make it Better, Aim High and Deliver and Win as a Team. These values have clearly helped drive the 183-year-old organization to be highly successful and are a key component to its strategic approach to drive operational agility.
( Press Release Image: https://photos.webwire.com/prmedia/6/250775/250775-1.jpg )
Related Links
WebWireID250775

This news content was configured by WebWire editorial staff. Linking is permitted.
News Release Distribution and Press Release Distribution Services Provided by WebWire.