Schneider Electric Smart Distribution Center in Evreux, France, leverages EcoStruxureTM to improve operational and energy efficiency
Rueil-Malmaison (France) –
WEBWIRE
–
Thursday, November 7, 2019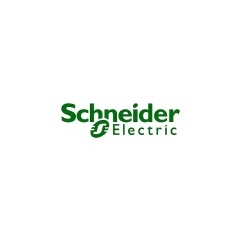 -The Evreux site in Normandy, France, is part of the Smart Distribution Center program which lies at the heart of the company's Tailored Sustainable Connected (TSC) 4.0 supply chain digitization strategy
-Customer satisfaction and employee experience and performance are significantly increased through the digital transformation of the whole supply chain
-The Smart Distribution Center leverages EcoStruxure to set an example for other logistics and warehousing players who are in the process of implementing their own digital transformation
-The 463,000-square-foot HQE-certified building has already cut its energy consumption by 10% since 2017
Schneider Electric, the leader in the digital transformation of energy management and automation, has successfully digitized the entire supply chain of its Evreux international distribution center in Normandy, France. In order to address challenges brought about by new technologies, better serve its customers, and improve operational and energy efficiency, Schneider Electric has deployed its EcoStruxure solutions at the site – one of its largest European distribution centers.
Transformation of the Evreux distribution center is a key part of the company's Tailored Sustainable Connected (TSC) 4.0 supply chain digitization strategy, which aims to improve the quality of logistics operations and responsiveness in order to personalize customer service and increase the efficiency of its logistics and warehousing operations. The Evreux Smart Distribution Center is one of the largest in Europe and covers around 463,000 square feet. Operating 24 hours, five days a week, the Normandy site dispatches 17,000 order lines a day to destinations across Europe.
People and data: the cornerstone of Industry 4.0
The Evreux Smart Distribution Center is part of Schneider Electric's global Smart Distribution Center program, devised to meet the needs and expectations of the digital economy by integrating innovative technologies, IT solutions, and data analytics into its existing logistics operations. As the world becomes more digitized, customers expect to be able to place their orders at any time and then track them in real-time. In this context, it was essential to digitize the Evreux site's operations for end-to-end integration using solutions based on its EcoStruxure architecture.
EcoStruxure has benefited the Evreux Smart Distribution Center in the following ways:
- Flexible management and more efficient processes have accelerated and improved team decision-making to provide faster service and boost customer satisfaction, through more efficient warehouse performance flows to best serve customers. The speed of corrective actions has doubled.
- Asset performance management has reduced downtime and extended operational effectiveness with technologies like machine learning, reducing the vibration generated by braking by more than 60%.
- Energy efficiency and reliability solutions have reduced energy consumption by 10% since 2017 thanks to real-time information provided by EcoStruxure Resource Advisor and EcoStruxure Facility Expert.
"The Evreux Smart Distribution Center is one of the three largest distribution centers in Europe and one of our three largest in the world. It was, therefore, vital to ensure the digital transformation of this site where data is put at the heart of what we do and how we respond to challenges. In today's warehouse, we have to be able to communicate order status to customers in real time while ensuring product traceability and high-quality order preparation. The digitization of our supply chain allows us to accelerate and improve team decision-making, not only for better customer satisfaction but also to reduce our environmental footprint," says Christel Heydemann, President, Schneider Electric, France.
While the EcoStruxure solutions deployed at Evreux increase the distribution center's industrial performance, they also open up new possibilities for operators. Indeed, supply chain digitization generates a large volume of data that provides the operator with clear visibility into all activity and makes it possible to focus on tasks with the highest added value. Five autonomous vehicles and exoskeletons have also been introduced to reduce the physical strain on operators.
"Our supply chain is a core asset to ensure the best customer experience in terms of product delivery. That is why we have implemented the Tailored Sustainable Connected (TSC) 4.0 program, which was recently ranked third in the top 15 supply chains in Europe by Gartner in 2019. This approach involves offering our customers logistics solutions that are personalized according to their needs (Tailored), environmentally friendly (Sustainable), and supported by appropriate digital technologies (Connected). It also paves the way for a smarter and more flexible working environment, where new technologies allow our operators to focus on high value-added tasks and thus gain agility and autonomy." says Stéphane Poittevin, Senior Vice President, Global Supply Chain, Schneider Electric.
An HQE-certified logistics center with improved energy performance
In addition to its digital transformation, the Evreux site is also undergoing a real energy transformation to enhance its performance while reducing its energy consumption. To achieve this, Schneider Electric has deployed its EcoStruxure Power and EcoStruxure Building solutions, cutting overall energy costs by 10% since 2017. Thanks to these EcoStruxure solutions, teams can now control air conditioning and variable speed drives remotely, as well as optimize vehicle loading time to avoid overloads. Overall, Schneider Electric's goal was to find a solution to ensure that its energy bill reflects its actual consumption and, thus, reduce its carbon footprint.
Today, the Normandy platform receives about 180 semi-trailers per day, counting nearly 4,500 pallets and 5,000 cardboard boxes. Schneider Electric moves further in reducing its environmental footprint by implementing two circular economy systems in the center, nearly 56% of the received boxes are recycled via local partnerships while the pallets are sent to neighboring Norman factories for reuse. Thanks to the "Loading factor" program, Schneider Electric also maximizes the boxes arrangement within each truck to reduce their number.
"In light of the current environmental context, it is essential for industry players to reduce their environmental footprint by managing their energy consumption. Therefore, logistics centers must address energy efficiency issues that go beyond their buildings, by implementing recycling and emission reduction initiatives. This is about meeting the expectations of our customers who are increasingly concerned with environmental." says Marc Fromager, Vice President, Industrial Automation, Schneider Electric, France.
About Schneider Electric
At Schneider, we believe access to energy and digital is a basic human right. We empower all to do more with less, ensuring Life Is On everywhere, for everyone, at every moment.
We provide energy and automation digital solutions for efficiency and sustainability. We combine world-leading energy technologies, real-time automation, software and services into integrated solutions for Homes, Buildings, Data Centers, Infrastructure and Industries.
We are committed to unleash the infinite possibilities of an open, global, innovative community that is passionate with our Meaningful Purpose, Inclusive and Empowered values.
( Press Release Image: https://photos.webwire.com/prmedia/6/249694/249694-1.jpg )
Related Links
WebWireID249694

This news content was configured by WebWire editorial staff. Linking is permitted.
News Release Distribution and Press Release Distribution Services Provided by WebWire.