Quentin Tarantino Career Retrospective to Be Hosted by BAFTA
'BAFTA A Life in Pictures: Quentin Tarantino' to take place on 13 November
LONDON, UK –
WEBWIRE
–
Monday, November 4, 2019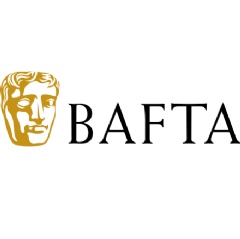 The British Academy of Film and Television Arts (BAFTA) has today announced that BAFTA-winning director Quentin Tarantino will discuss his career at a 'BAFTA: A Life in Pictures' event on Wednesday 13 November at ODEON Luxe, Leicester Square. This is Tarantino's second A Life in Pictures event, making him the first person to be featured twice in the series.
'BAFTA A Life in Pictures' is a long-running series of on-stage interviews in which some of the world's leading film and television talent share insights into the experiences that helped them hone and develop their craft. The series has previously hosted figures including Annette Bening, Cate Blanchett, Viola Davis, Chiwetel Ejiofor, David Fincher, Hugh Grant, Allison Janney, Keira Knightley Sam Mendes, Helen Mirren, Alan Rickman, Vanessa Redgrave, Martin Scorsese, Kristin Scott Thomas, Meryl Streep, Emma Thompson and Kate Winslet.
With his vibrant imagination and dedication to richly layered storytelling, writer, director and producer Quentin Tarantino has established himself as one of the most celebrated filmmakers of his generation. His last Life in Pictures interview was in 2009 and now, a decade later, he will revisit his notable work from the last ten years and its place in his overall body of work.
Tarantino's most recent film is the critically acclaimed Once Upon a Time…in Hollywood. Following its triumphant world premiere at the Cannes Film Festival, the film has gone on to gross over $369.7 million at the worldwide box office becoming Tarantino's second-highest-grossing film of all time.  The film visits 1969 Los Angeles, where everything is changing, as TV star Rick Dalton (Leonardo DiCaprio) and his longtime stunt double Cliff Booth (Brad Pitt) make their way around an industry they hardly recognize anymore. The ninth film from the writer-director features a large ensemble cast and multiple storylines in a tribute to the final moments of Hollywood's golden age.
The Hateful Eight received many awards, including Ennio Morricone's only Oscar® along with Golden Globes, BAFTA and ASCAP wins for the composer; while Tarantino was nominated by BAFTA and the Golden Globes for his screenplay, Jennifer Jason Leigh by the Academy and BAFTA for Supporting Actress and Robert Richardson by the Academy for his Ultra Panavision 70MM cinematography. Starring Samuel L. Jackson, Kurt Russell, Jennifer Jason Leigh, Walton Goggins, Damián Bechir, Tim Roth, Bruce Dern and Michael Madsen, the film is set in Wyoming in the 1870s as a blizzard overtakes eight travellers in a stagecoach lodge who come to realize that they might not make it to their destination after all. The film debuted worldwide in approximately 100 theaters retrofitted with 70MM anamorphic film projectors screening exclusive 182-minute roadshow prints complete with an overture, intermission and printed programs. Most recently a special four-chapter extended version curated by Tarantino became available on Netflix.
Tarantino won his second Oscar® for Best Screenplay for Django Unchained, starring Jamie Foxx, Leonardo DiCaprio, Christoph Waltz (in his second Academy Award®-winning role), Samuel L. Jackson, Kerry Washington and Walton Goggins. Set in the Antebellum South, Django Unchained chronicles a freed slave's search for his long-lost wife. Django Unchained was nominated for five Golden Globe Awards (with wins for Waltz and Tarantino for Best Screenplay), five BAFTAS (again, with wins for Tarantino and Waltz and editor Fred Raskin) and five Academy Awards®, including Best Picture. Django Unchained grossed over $425 million worldwide.
Inglourious Basterds, Tarantino's World War II epic, assembled a renowned international cast, including Brad Pitt, Diane Kruger, Michael Fassbender, Melanie Laurent, Til Schweiger, Mike Myers and Christoph Waltz, who won an Academy Award® for his portrayal of Colonel Hans Landa. First shown in competition at the Cannes Film Festival, Inglourious Basterds was a critical and box office sensation, garnering numerous awards, including six BAFTA nominations, four Golden Globe nominations and eight Academy Award® nominations, including Best Picture, Best Screenplay and Best Achievement in Directing. Prior to Inglourious Basterds, Tarantino thrilled audiences with Death Proof, starring Kurt Russell and Zoë Bell. Paired domestically with Robert Rodriguez's Planet Terror on a double bill called Grindhouse: Death Proof was shown in competition at the 2007 Cannes Film Festival.
In Tarantino's Kill Bill Vol. 1 and Kill Bill Vol. 2, Uma Thurman, as The Bride, enacted a "roaring rampage of revenge" on her former lover and boss, played by David Carradine. Shot in China, Japan, the United States and Mexico, the film co-starred Lucy Liu, Daryl Hannah, Vivica A. Fox and Michael Madsen as Carradine's team of assassins. Tarantino wrote and directed Jackie Brown, a crime caper loosely based on Elmore Leonard's novel Rum Punch, starring Pam Grier, Robert Forster, Samuel L. Jackson, Robert De Niro, Bridget Fonda and Michael Keaton. Grier garnered both Golden Globe and SAG Award nominations for her performance in the title role. Forster was nominated for an Academy Award® for Best Supporting Actor and Jackson won the Silver Bear for Best Actor at the Berlin International Film Festival for his performance as Ordell Robbie.
Tarantino co-wrote, directed and starred in Pulp Fiction, which won numerous critics' awards, a Golden Globe and Academy Award® for Best Screenplay, and the Palme D'Or at the 1994 Cannes Film Festival. (Tarantino made a return visit to Cannes ten years later to take on the prestigious role of jury president.) The time-bending crime drama stars John Travolta, Bruce Willis, Uma Thurman, Samuel L. Jackson, Harvey Keitel, Tim Roth, Amanda Plummer and Christopher Walken. Tarantino wrote, directed and starred in Reservoir Dogs, which made an auspicious debut at the Sundance Film Festival and marked Tarantino's first trip to Cannes (out of competition) and the beginning of his career as a filmmaker. Reservoir Dogs co-stars Tim Roth, Michael Madsen, Chris Penn, Steve Buscemi and Harvey Keitel.
Following the success of Reservoir Dogs, the screenplays that Tarantino wrote during his tenure as a video store clerk became hot properties: Tony Scott directed Christian Slater and Patricia Arquette in True Romance and Robert Rodriguez directed George Clooney and Salma Hayek in From Dusk Till Dawn. In addition to their collaborations From Dusk Till Dawn and Grindhouse, Tarantino also joined Rodriguez as a special guest director on his hit Sin City. Tarantino joined Rodriguez, Allison Anders and Alexandre Rockwell by directing, writing and executive producing a segment of the omnibus feature Four Rooms. For television, Tarantino directed the season five finale of CSI. The episode, titled "Grave Danger," garnered Tarantino an Emmy nomination for Outstanding Directing for a Drama Series. Tarantino made his television directorial debut in 1995 with an episode of the long-running drama ER.
Tarantino's diverse work as a producer exemplifies both his commitment to first-time filmmakers and his support for his experienced peers and colleagues. Tarantino served as an executive producer on Eli Roth's Hostel and Hostel: Part II, Roger Avary's Killing Zoe, Katrina Bronson's Daltry Calhoun and Robert Rodriguez's From Dusk Till Dawn. The longtime fan of Asian cinema presented Yuen Wo Ping's Iron Monkey to American audiences in 2001, Zhang Yimou's Hero in 2004 and RZA's The Man with the Iron Fists in 2012.
Public tickets will be available this week at www.odeon.co.uk for BAFTA A Life in Pictures: Quentin Tarantino, taking place on 13 November at ODEON Luxe Leicester Square; the Home of Premieres.
Photography from the event will be available at www.bafta.thirdlight.com, with a wider selection available for www.rexfeatures.com . A transcript of the event is also available upon request.
Event and venue details:
BAFTA A Life in Pictures: Quentin Tarantino
Wednesday 13 November at ODEON Luxe Leicester Square, London, WC2H 7LQ
Tickets will be available at www.odeon.co.uk
Recordings of previous events in the A Life in Pictures series are available on BAFTA Guru, BAFTA's online learning channel (www.bafta.org/guru).
Notes to Editors
BAFTA wins and nominations for Quentin Tarantino
WINS
British Academy Film Awards 1995: Original Screenplay, Pulp Fiction
British Academy Film Awards 2013: Original Screenplay, Django Unchained
NOMINATIONS
British Academy Film Awards 1995: Film, Pulp Fiction
British Academy Film Awards 1995: David Lean Award for Achievement in Direction, Pulp Fiction
British Academy Film Awards 2010: Original Screenplay, Inglourious Basterds
British Academy Film Awards 2010: Director, Inglourious Basterds
British Academy Film Awards 2013: Director, Django Unchained
British Academy Film Awards 2016: Original Screenplay, The Hateful Eight
Tarantino's films have been nominated for 28 BAFTAs in total. For full information about BAFTA wins and nominations for Tarantino and his films, please visit the BAFTA Awards database.
High res imagery of Quentin Tarantino can be found here.
About BAFTA
The British Academy of Film and Television Arts (BAFTA) is a world-leading independent arts charity that brings the very best work in film, games and television to public attention and supports the growth of creative talent in the UK and internationally. Through its Awards ceremonies and year-round programme of learning events and initiatives – which includes workshops, masterclasses, scholarships, lectures and mentoring schemes in the UK, USA and Asia – BAFTA identifies and celebrates excellence, discovers, inspires and nurtures new talent, and enables learning and creative collaboration. For advice and inspiration from the best creative minds in working in film, games and television, visit www.bafta.org/guru. For more, visit www.bafta.org.
( Press Release Image: https://photos.webwire.com/prmedia/5/249467/249467-1.png )
Related Links
WebWireID249467

This news content was configured by WebWire editorial staff. Linking is permitted.
News Release Distribution and Press Release Distribution Services Provided by WebWire.