The Five Essentials of Innovation
Spurred on by the disruptive prowess of startup culture, businesses are experimenting with different entrepreneurial journeys in the hopes of uncovering nascent ideas among employees
WEBWIRE
–
Thursday, October 31, 2019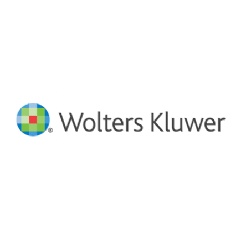 As exciting technologies emerge and promise new frontiers in digital transformation, many organizations are experiencing a rekindled passion for knowledge and creativity. Innovation ecosystems have jolted corporate culture as we know it and organizations are kicking off their intrapreneurial journeys. Yet, while innovation beyond traditional R&D has become the new norm, only 46 percent of businesses invest in innovation strategies. According to a recent Gallup poll, companies also struggle to introduce the out of box thinking necessary for innovation, with 69 percent of North American workers feeling they aren't working to their full potential.
The work we do at Wolters Kluwer is in a state of constant evolution. Innovation activities are front and center when we anticipate the needs of physicians, nurses, accountants, lawyers, tax specialists, finance and regulatory professionals. Today, our innovation in user experiences and workflows allows 8 to 10 percent of our company's annual revenues to be invested into product development.
Across Wolters Kluwer we have developed an entrepreneurial culture where both customers and employees - from data scientists to sales teams, play a crucial role in developing new industry-leading solutions. In this piece, we speak to three innovation experts on the principles behind catalyzing corporate creativity and culture.
1. Formalize your innovation
More often than not, managers make the mistake of introducing innovation activities as unconstrained activities with no discipline. "You need to have a very disciplined process, so you can leverage the energy of creativity, allowing everyone to be a part of it," says Brian Diffin, CTO of Global Technology with the Tax & Accounting (TAA) division at Wolters Kluwer. And allowing the customer to judge the innovation brings home the change, according to Brian.
In the four years since TAA founded Code Games in Dallas, Texas, the participation has grown over 2.000 percent. Today, real-time motivational Tech Talks are hosted and broadcast at the flagship location to the over 800 TAA employees that participated in 2018. "Innovation has always been a part of our DNA, everything we do is customer-focused. This was a groundswell from within our office, just when hackathons were first starting in the professional space we thought running a hackathon too and calling it Code Games would help customers understand this was an event based on innovating," says Brian.
Our company's Governance, Risk & Compliance division have their own version of the Code Games. The ROCKathon competition started as a fun event in 2016 where employees had creative freedom to design and code anything they wanted. "In the last two years we've started focusing more on getting people's best ideas on how to make things better, whether they be ideas on customer focus or operational efficiencies. We asked: what could and should we do differently to be better on the whole?" says Steve Swenson, VP of Product Platforms and Development.
As a result, the annual ROCKathon has become an idea hackathon that has evolved into an international company-wide tournament to find innovative solutions to current business and technology challenges. This year the hackathon saw 134 colleagues compete and, as a first, non-technical teams were invited to participate.
The Global Innovation Awards (GIA) is our organization's largest innovation competition and sees 75 percent of winning ideas brought to life. Now in its eighth year, the competition follows a highly formalized procedure where ideas fall into three categories: core business innovation, game-changers, or internal processes. The Innovation Board, headed by CEO and Chairman of the Executive Board Nancy McKinstry, is made up of jurors who then judge finalists in a ceremony not dissimilar to Dragon's Den. This year, external innovation leaders such as Leslie Benning, Anne Berkowitch, and digital media pioneer Martin Nisenholtz participate as our external judges.
2. Frame your business challenge
Over 80 percent of the Fortune 100 conduct hackathons. Hackathons shorten innovation cycles and bring together groups of individuals with a diverse set of quality ideas, encouraging serendipitous advances. An important, if not the most important, factor is finding the right problems you want to solve.
"Sometimes the developers are not always in touch with the customers at the level they need to be to come up with ideas, meaning they struggle to get ideas validated or even ensure they are innovating around the right problem," says Steve. The ROCKathon team asked product managers for pain points that would benefit from innovative thinking and that they would like to see prototyped. About a week before the hackathon, they release a "menu" of these problem areas and the product manager behind them, making office hours available for consultation.
"What's really improved the impact of these solutions is refining the categories and programs that spark innovative technology ideas around real world problems our customers are seeing," says Art Tyzska, VP of Partnerships and New Products at Wolters Kluwer (GRC).
The GIA takes a different approach when framing business challenges. When the GlA initially launched in 2010, its purpose was to give ideas that were already being funded, company-wide recognition and exposure. The transparency and momentum that ensued led to more innovative thinking and participation and, in 2018, over 300 ideas were submitted by employees in all divisions.
3. Build interdisciplinary teams
When looking to solve business challenges through new ideas, you need a game plan for seeding the right ideas to match business challenges. Our innovation leaders have discovered that to seed the best ideas you need an interdisciplinary team of engineers and customer experts.
Within our Legal & Regulatory division, the Enablon product – a world leader in sustainability, EH&S, and risk management software – now has its own hackathon. The Enablon Customer Innovation Challenge, launched in Paris and Chicago in June 2018, gathered ideas from 50 of its customers. The customers were then paired up with employees after which they embarked on design sprints.
Code Games implemented a similar solution. In 2018, over 800 divisional employees from 21 global offices competed in the two-day competition. "What was crucial is that originally the teams were made up of just developers and coders, and we realized that what was missing was the commercial mindset, so now product management is part of each team which underscores customer focus and commercial mindset," says Brian.
In a similar vein, the biggest GIA learning has been to open up the competition to everyone, not just engineers, and give them an outlet to have fun and do something they wouldn't normally do.
4. Test your hypothesis
The ROCKathon team has introduced a tollgate process (a control point where projects are reviewed) to test the solutions created in the hackathon throughout the organization and directly with customers. It is designed to iterate on the product ideas and features, examining them with management teams and assessing revenue opportunities. It can take anywhere from two months to a year to reach the market, depending on the complexity of a product.
"We also recently introduced a new Product Innovation Champion to work with our team members, they go out to customers to evaluate the value of an idea or product and with within CS to build a business case to make some of these marketable solutions," says Art.
The reason why solutions are successful and do move onto development, is two-fold, according to Brian from Code Games. "The most important thing is that innovation can't happen in a vacuum. Successful innovation is connected innovation, you have to connect to your customers and your internal people and have a commercial mindset, these three things are essential," states Brian.
Code Game teams test their new and disruptive solutions in a bubble at the TAA iLab, an incubator with the sole focus of understanding customer pain points and testing innovations to address them. The process involves validating the customer pain point, developing proofs of concepts, and working with development and product management teams to fine-tune them.
The company-wide GIA has seen a surge in AI solutions in recent years. In order to explore these submissions, GIA organizers invited thought leaders throughout the organization to advise and lobby for the solutions. This helped the teams with their pricing and go-to-market strategies.
Innovation in Action
The Point of Care Advisor is a healthcare solution that was a product of the Global Innovation Awards. Launched in 2014, the product was developed and tested in close collaboration with medical practitioners and experts at several US hospitals.
Point of Care is a powerful clinical surveillance platform that uses predictive and prescriptive analytics to accurately detect sepsis in its early stages and alert clinical staff to intervene early. The platform also provides support for decision-making when patient conditions worsen.
"Thanks to the rapid deployment of electronic medical record systems we now have information about patients that we can process and perform analytics on in a way that we never could before… The Wolters Kluwer platform is integrated with our meditech electronic medical record system using descriptive analytic and predictive analytic technology we can apply what's happening with the patient with what we know in the past can occur with their condition and what needs to be done to get them the best care."
5. Engage your team
Spurred on by the disruptive prowess of startup culture, businesses are experimenting with different intrapreneurial journeys in the hopes of uncovering nascent ideas among employees.
"The ROCKathon is so much more about innovation than a traditional innovation taskforce can be. Yes it's about getting people's ideas, and that's a great thing – but the engagement that we build with team members is unique if you look at our surveys coming back. People look forward to these events," says Steve. 
The Code Games team went further and introduced the Traveling Innovation Icon campaign to keep the energy and momentum of the games going. The Traveling Innovation Icon "visited" several global offices to meet the teams driving the innovation culture, which in turns shared their stories on social media.
"It's amazing to watch how people start from 0 and accelerate to 100 in two days …, to see these incredible technical minds that know how to take something from a little nodule of an idea to a full-blown concept," says Brian.
Whether it be practicing or learning new skills, presenting to a senior management, or creating business cases, participants in innovation competitions experience the satisfaction of seeing their ideas come to life. At the GIA, the focus is just as much on the failure as it is about the success. "The Innovation Awards are one of my favorite times of the year in the company because innovation is integral to our way of thinking," says Nancy McKinstry.
The reckoning for big companies and their culture of innovation is upon us. Our organization's success in transforming and innovating solutions that protect the public's health, prosperity, safety and legal rights is the result of a culture of innovation.
When it comes to innovation competitions, framing your business challenges is the first step to sourcing the right solutions. Next comes building an interdisciplinary team and testing their hypothetical product through disciplined innovation pipelines. Finally, innovation is challenging to pull off without happy and creative employees. Corporate innovation is necessary to keep a competitive edge but it only happens when leaders embrace the challenge of creating a culture that embraces and protects its innovation funnel.
( Press Release Image: https://photos.webwire.com/prmedia/6/249275/249275-1.png )
Related Links
WebWireID249275

This news content was configured by WebWire editorial staff. Linking is permitted.
News Release Distribution and Press Release Distribution Services Provided by WebWire.