AstraZeneca commits $35m to help young people tackle the threat of non-communicable diseases
oung Health Programme to run to 2025 with extension of funding commitment
WEBWIRE
–
Wednesday, October 23, 2019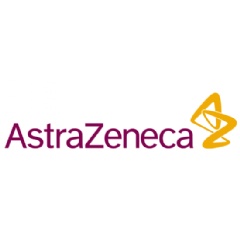 AstraZeneca will extend funding for its award-winning Young Health Programme for a further five years with a pledge of $35m (£28m) to help to educate young people on the steps they can take to reduce the risk of non-communicable diseases.
These diseases, which include cancer, diabetes, heart disease and heart failure, are responsible for the majority of deaths worldwide, and over two-thirds of those deaths can be directly attributed to behaviour that begins in adolescence.1,2
The Young Health Programme was launched in 2010 as the focus of AstraZeneca's global philanthropy. It is a disease prevention programme designed to reach adolescents in under-resourced communities and work with them to reduce risk behaviours including smoking, the harmful use of alcohol, poor diet and lack of exercise.
Marc Dunoyer, Chief Financial Officer, said: "Non-communicable diseases continue to be the number one cause of death worldwide, and around 70% of those deaths can be linked to behaviour that begins in adolescence. The Young Health Programme is AstraZeneca's key philanthropic initiative that has already reached more than three million young people across the world. I'm proud to say that this extra funding will see the programme expand into Thailand, Egypt, Colombia and beyond, and reach a further five million young people by 2025."
Rose Caldwell, Chief Executive, Plan International UK, said: "Ten years ago we co-founded the Young Health Programme with AstraZeneca and at the time, we were entering a space where we knew there was a lot that needed to be done. The health of young people was not high on the global agenda and their rights were not being recognised. What we have accomplished together is a true reflection of the trust and collaboration of our partnership and learnings shared across the globe from Brazil to Indonesia. We are moving in the right direction with a marked increase in global health discussions addressing the health rights of young people and the threat of non-communicable diseases. Together over the next five years we will continue to champion the rights of young people."
The announcement comes as the One Young World Summit takes place in London, bringing together more than 2,500 young people from all over the world to highlight and discuss some of the most serious issues facing the next generation and build connections that work towards solutions. The Summit is aligned to the Sustainable Development Goals and increases awareness of the work of young people in this space.
AstraZeneca's Young Health Programme has this year provided scholarships to 25 young people from all over the world, aged 18 to 30. These scholars are global changemakers in their own right and are actively leading efforts to improve the health and wellbeing of young people in their home countries. They will attend the summit to learn, network and hear testimony from talented and motivated young people from all walks of life.
Jose Manuel Besares Lopez, Young Health Programme Lead, Mexico, said: "In 2018, I attended One Young World as a Young Health Programme Scholar, an unforgettable experience that has created new opportunities for me as a young person. AstraZeneca got to know me through the Scholarship and hired me to lead their Young Health Programme in Mexico, which launched in March 2019.  They wanted to make sure that a young person was directly involved in the programme, to keep it real and keep that youth focus for all of our engagement and interactions. It has been a dream come true for me."
About the Young Health Programme
Since 2010 the Young Health Programme has reached over three million young people, through a mix of programmes, advocacy and research activities designed to increase awareness and understanding of non-communicable disease prevention. These have ranged over 24 countries and six continents from Australia to Zambia. Programmes range from one-to-one mentoring in Sweden, to long-running community-based behaviour change programmes involving hundreds of thousands of young people in Brazil and India. The methods may vary, but the drive is always the same – to help young people to lead longer, happier and healthier lives.
Earlier this month AstraZeneca published a report evaluating the impact of the Young Health Programme over the last decade. Later this year the programme will expand into Thailand, with programmes in Colombia and Egypt planned to launch in 2020.
About One Young World
One Young World promotes and connects young leaders to create a better world, with more responsible, more effective leadership. The One Young World Summit will see 2,000 of the most talented young leaders from 190+ countries come to London to tackle the globe's most pressing issues. It will be the most international event the UK has hosted since the 2012 Olympic and Paralympic Games. One Young World is actively supported by a distinguished line-up of Counsellors including the late-Kofi Annan, President Mary Robinson, President Juan Manuel Santos, Sir Bob Geldof, Archbishop Desmond Tutu, Emma Watson, Paul Polman, Meghan Markle and Professor Muhammad Yunus. One Young World Counsellors work alongside delegates at the global Summits, sharing their collective experience in creating positive social change.
Since launching in 2009, One Young World has built a network of over 10,000 Ambassadors, whose projects have gone on to benefit 20 million worldwide. The award-winning annual Summit has been named International Conference of the Year on three occasions by C&IT. One Young World also has the largest corporate footprint of any NGO, and is partnered with more than 500 of the world's leading organisations, many of which are listed by Fortune 500 or FTSE 100. To date, Summits have taken place in London (2010), Zurich (2011), Pittsburgh (2012), Johannesburg (2013), Dublin (2014), Bangkok (2015), Ottawa (2016), Bogota (2017) and The Hague (2018). The 2019 Summit is taking place in London, UK.
About Plan International
Plan International UK is a global children's charity. We work to give every child the same chance in life. In every child there's a spark of imagination, curiosity and ambition. But not every child is born with the same opportunities. When you face poverty or violence the odds are stacked against you. When you're a girl it's even harder to be safe, in school and in charge of your body. All children deserve an education, health care and clean water. All children deserve the chance to thrive. We're fighting so every child, especially every girl, knows their value. We're fighting so the communities they're growing up in ­– and the world around them – value them too. And if disaster strikes we're there to protect children, keep them learning and help them recover.
About AstraZeneca in sustainability
AstraZeneca's sustainability strategy is built around three pillars that put health at the heart of its work—beginning with Access to Healthcare. As a global company, AstraZeneca seeks to leverage its reach, scale and expertise to effect real change in 16 sustainability issues. AstraZeneca employees work on initiatives ranging from preventative health screenings in regions with unmet medical needs to workforce wellbeing.
About AstraZeneca
AstraZeneca is a global, science-led biopharmaceutical company that focuses on the discovery, development and commercialisation of prescription medicines, primarily for the treatment of diseases in three therapy areas - Oncology, Cardiovascular, Renal and Metabolism (CVRM) and Respiratory. AstraZeneca operates in over 100 countries and its innovative medicines are used by millions of patients worldwide. Please visit astrazeneca.com and follow us on Twitter @AstraZeneca.
References
World Health Organization. Global Health Observatory (GHO) data; non-communicable diseases Updated 2017. Available at: http://www.who.int/mediacentre/factsheets/fs355/en/
Susan M Sawyer, Rima A Afi fi , Linda H Bearinger, Sarah-Jayne Blakemore, Bruce Dick, Alex C Ezeh, George C Patton. Adolescence: a foundation for future health. The Lancet Volume 379, Issue 9826, 28 April–4 May 2012, Pages 1630–1640
( Press Release Image: https://photos.webwire.com/prmedia/5/248976/248976-1.png )
Related Links
WebWireID248976

This news content was configured by WebWire editorial staff. Linking is permitted.
News Release Distribution and Press Release Distribution Services Provided by WebWire.