Values with Impact
Building Cohesive Teams Across Boundaries
WEBWIRE
–
Thursday, October 17, 2019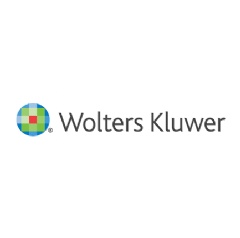 The notion that company culture and values have an impact on employee satisfaction has been verified by research. International job and recruitment site Glassdoor surveyed millions of employee reviews in the U.S., U.K., France, Germany, and Canada, to examine which workplace factors are the main drivers of employee satisfaction in 2019. The report reveals three aspects that matter the most in every country: the culture and values of the organization; quality of senior leadership; and access to career opportunities within the company.
The impact of our values
Through our global employee survey we have learned that our values and our leadership are positive drivers of our employee engagement. When we asked our leaders across the company how our values have influenced our culture and relationships with our customers, investors and the communities we serve, we heard a common thread, which was artfully explained by Nancy McKinstry, our CEO and Chariman of the Executive Board:
"One of the roles that values can play for an organization is building cohesiveness across geographic and cultural boundaries, and creating a foundation upon which people understand the rules that should guide their decision-making and their behaviors."
At Wolters Kluwer, our company values propel us to put the customer at the center of everything we do, honor our commitment to continuous improvement and innovation, aim high and deliver the right results, and most importantly, win as a team. As a global provider of professional information, software, and services, we want to make a difference in the communities in which we work by putting our values into action each and every day.
Communicating a set of values is one thing; having a network of leaders within a global organization, that motivate teams across boundaries to act towards achieving a common goal is another entirely. While the C-Suite has always played an important role in setting the tone of a company's culture, their role as wellness/values champions is relatively new, as noted in this New York Times article from 2018. It's why we're proud of the countless examples of our leaders embracing organizational wellness and employee experience initiatives across our organization, like our environmental champion program Green is Green, various innovation tournaments across the enterprise, our team in India's partnership with the Smile Foundation to fund 30 smart classrooms benefitting 15,000 students, or our support of Sevalaya, an NGO committed to serving the rural poor, to build a pharmacy in Kasuva, India.
The link between our values, diversity, and innovation
Values play a role in helping teams overcome barriers to collaboration and staying focused on shared goals; it's a point many of our leaders mentioned in their videos. Erin Meyer, professor at INSEAD and author of the book The Culture Map: The Future of Management, has spent her career focused on how the world's most successful managers navigate the complexities of cultural differences in a global environment. Our CEO has summed up why it is worth the effort: "The reason I am so enthusiastic about diversity is that I have seen from my own experience that the most diverse teams achieve the best results" she concluded in a recent interview with Dutch daily newspaper, NRC. For more on our organization's success in delivering solutions that protect the public's health, prosperity, safety and legal rights, and our inclusive, innovative culture, see her interview with strategy+business.
Putting theory into practice every day
Teams across Wolters Kluwer are showing how action-oriented and participatory our company values are, just in time for World Values Day, the annual campaign to increase awareness about the meaning and practice of values around the globe. Last year, we celebrated Values Day company-wide for the first time, on the same day. This year the theme is wellness, the quality or state of being in good health. We have a variety of activities planned across our offices, including social hours, power walks, customer lectures, a taekwondo and karate clinic, and an ice cream social.
Living our values each and every day and learning from the customers and communities we serve is important to our evolution and culture. Ultimately for us, we want to create an even better workplace; continue to attract, and retain, and develop our workforce. We want employees to build a long-term, successful career at Wolters Kluwer. Values Day is the perfect day to be reminded of this.
( Press Release Image: https://photos.webwire.com/prmedia/6/248713/248713-1.png )
Related Links
WebWireID248713

This news content was configured by WebWire editorial staff. Linking is permitted.
News Release Distribution and Press Release Distribution Services Provided by WebWire.