Third quarter growth led by emerging markets and Home Care
Today, we announced our results for the third quarter of 2019, which show underlying sales growth of 2.9%, led by our emerging market business which grew 5.1% and our Home Care division which grew 5.4%
WEBWIRE
–
Thursday, October 17, 2019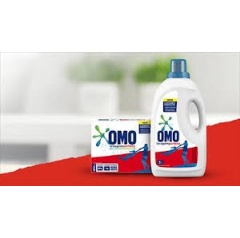 Underlying sales growth 2.9% with volume 1.4% and price 1.5%
Emerging markets underlying sales growth 5.1% with volume 2.2% and price 2.8%
Turnover increased 5.8% which included a positive impact of 2.3% from currency and 0.8% from acquisitions
Commenting on the results, CEO Alan Jope says: "We have maintained momentum in the quarter, with a good balance between volume and price. Emerging markets and Home Care have been the key growth drivers. We will step-up competitive top line performance through innovation and portfolio evolution to serve the faster growing geographies and channels.
"We are committed to delivering superior long-term financial performance and balanced, compound growth of the top and bottom line through our sustainable business model. We are taking action to remain relevant to the consumer of the future, such as setting stretching goals on plastic use which we recently announced.
"For the full year, we continue to expect underlying sales growth to be in the lower half of our multi-year 3-5% range, an improvement in underlying operating margin that keeps us on track for the 2020 target and another year of strong free cash flow."
Our markets
In Europe and North America growth remained low. South East Asian markets continued to grow well, while growth in India softened further and China slowed a little. In Latin America the economic environment remains difficult.
Unilever overall performance
Underlying sales growth was 2.9% with 1.4% from volume and 1.5% from price. As previously announced, this included 30bps growth from price in hyperinflationary economies. Emerging markets continued to grow well at 5.1% with strong growth across South East Asia. Growth in India remained stable and competitive in a slowing market. In Latin America, Brazil grew modestly against a strong comparator which included some recovery from the truckers' strike. We also lapped a strong ice cream season in Europe.
Turnover increased 5.8% driven by sales growth, a positive impact from acquisitions net of disposals and a positive impact from currency.
Beauty & Personal Care
Beauty & Personal Care underlying sales grew 2.8%, with 2.1% from volume and 0.7% from price.
Deodorants performed well, with continued success from the roll out of the Rexona Clinical range, based on our new patented anti-perspirant technology. In skin care, innovations including Pond's Glow Up cream, a hybrid product across skin care and makeup, saw good performance. Skin cleansing saw modest growth, with negative pricing as commodity prices remained weak. Growth in emerging markets was helped by activations such as the extension of Clear Men into skin cleansing in China.
Competitive intensity remained high in hair care, in particular in the US and China where we continue to focus on innovating and increasing market activity. This includes developing on-trend new formats such as Love Beauty and Planet's shampoo and conditioner bars, which cater to consumer demand for reduced packaging.
Our prestige brands, such as Dermalogica, Hourglass and Living Proof, continue to perform well.
Home Care
Home Care underlying sales grew 5.4%, with 3.2% from volume and 2.1% from price.
Home and hygiene saw strong growth momentum, with hand dishwash a key driver both under the Sunlight brand and in white spaces like Brazil under the Brilhante brand and China under Omo. Cif surface cleaners grew double digit, helped by natural variants and new concentrated ecorefills which launched in Europe.
Good growth in fabric sensations was driven by our strategy to trade up consumers through offering products with more benefits. In India we launched Love and Care, created for premium fabrics such as silk and fine cottons, and in China we launched Love Home and Planet which is performing well.
Growth in fabric solutions was somewhat muted, impacted by a strong comparator due to some recovery from the Brazil truckers' strike in 2018 and challenging conditions in Africa. We continue to focus on developing our markets, with liquid formats in emerging markets a key driver.
Our clean and green brand Seventh Generation saw good performance across all channels.
Foods & Refreshment
Foods & Refreshment underlying sales grew 1.7%, with volumes down 0.2% and pricing of 1.9%.
The volume decline was driven by ice cream due to a strong comparator from particularly good weather in the prior year in Europe. Overall ice cream grew slightly, with an improved performance in the US.
Tea saw modest growth driven by our ongoing focus on premium black tea, black tea in emerging markets, and fruit and herbal variants. This growth was partially offset by subdued consumer demand for black tea in developed markets. Herbal brand Pukka grew well, while in India our efforts to develop the green tea market with new Lipton variants are driving share and penetration levels for the category.
We have returned dressings to competitive growth. Hellmann's performed well and premium brand Sir Kensington's grew strongly, with its mayonnaise offering supplemented by a new salad dressings range.
In savoury, Knorr continues to modernise and develop offerings that cater to demand for more natural and convenient products, including the launch of wet soups in France.
-------
SAFE HARBOUR
Where relevant, these actions are subject to the appropriate consultations and approvals.
This announcement may contain forward-looking statements, including 'forward-looking statements' within the meaning of the United States Private Securities Litigation Reform Act of 1995. Words such as 'will', 'aim', 'expects', 'anticipates', 'intends', 'looks', 'believes', 'vision', or the negative of these terms and other similar expressions of future performance or results, and their negatives, are intended to identify such forward-looking statements. These forward-looking statements are based upon current expectations and assumptions regarding anticipated developments and other factors affecting the Unilever Group (the 'Group'). They are not historical facts, nor are they guarantees of future performance.
Because these forward-looking statements involve risks and uncertainties, there are important factors that could cause actual results to differ materially from those expressed or implied by these forward-looking statements. Among other risks and uncertainties, the material or principal factors which could cause actual results to differ materially are: Unilever's global brands not meeting consumer preferences; Unilever's ability to innovate and remain competitive; Unilever's investment choices in its portfolio management; inability to find sustainable solutions to support long-term growth; the effect of climate change on Unilever's business; customer relationships; the recruitment and retention of talented employees; disruptions in our supply chain; the cost of raw materials and commodities; the production of safe and high quality products; secure and reliable IT infrastructure; successful execution of acquisitions, divestitures and business transformation projects; economic and political risks and natural disasters; financial risks; failure to meet high and ethical standards; and managing regulatory, tax and legal matters. These forward-looking statements speak only as of the date of this announcement. Except as required by any applicable law or regulation, the Group expressly disclaims any obligation or undertaking to release publicly any updates or revisions to any forward-looking statements contained herein to reflect any change in the Group's expectations with regard thereto or any change in events, conditions or circumstances on which any such statement is based. Further details of potential risks and uncertainties affecting the Group are described in the Group's filings with the London Stock Exchange, Euronext Amsterdam and the US Securities and Exchange Commission, including in the Annual Report on Form 20-F 2018 and the Unilever Annual Report and Accounts 2018.
( Press Release Image: https://photos.webwire.com/prmedia/6/248707/248707-1.jpg )
Related Links
WebWireID248707

This news content was configured by WebWire editorial staff. Linking is permitted.
News Release Distribution and Press Release Distribution Services Provided by WebWire.