BBC 100 Women 2019: Who's on the List?
WEBWIRE
–
Wednesday, October 16, 2019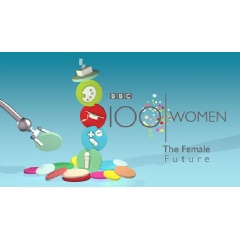 The BBC has revealed the names of the inspirational women on this year's 100 Women list, celebrating trailblazing women across the globe - from high profile figures to lesser known, yet equally laudable, names. This year's theme for the 100 Women season is The Female Future, asking the question of what would the future look like if it were driven by women.
The women featured on this year's list include those at the top of their careers across science and the arts, politics, law, technology, sport, gender and identity, as well activists, campaigners and those who have responded to remarkable challenges in their own lives by making real change in the world around them.
Women from more than 58 countries are featured on the list, from Venezuela to Syria, and from Sudan to Myanmar, ranging in age from 15 to 98.
Some of the most recognisable names on the list include Swedish climate change activist Greta Thunberg; US congresswoman Alexandria Ocasio-Cortez; the woman behind the first image of a black hole, Katie Bouman; artificial intelligence expert Fei Fei Li; Mexican actress Yalitza Aparicio and US footballer and World Cup winner, Megan Rapinoe.
Exclusive films with Precious Adams, Katie Bouman, Maria Ressa, and Jawahir Roble will air on BBC World News (TV) as part of the BBC's 100 Women season, as well as a selection of documentaries, about how women are rebuilding the urban scene and the increasing trend of women who are using Avatars as digital twins, which may be a possible glimpse into the future. The highlight of the 2019 season will be two conferences in London (17 October) and Delhi (22 October) featuring speakers who are included on this year's list.
Other names on the list include:
Amy Karle (US) - an award-winning bioartist who was born with a rare condition which left her with missing skin. Her work includes a human hand made with 3D-printed scaffolds and stem cells.
Bella Thorne (US) - the 22-year-old actress who released her own nude images to combat hacking and misogynistic trolling.
Dina Asher Smith (UK) - a British athlete (sprinter) and 2019 World Champion at 200 metres. She is the fastest British woman in recorded history. She is also the 2016 and 2018 European champion at 200 metres and the 2018 European champion at 100 metres.
Erika Lust (Sweden) - the filmmaker who promotes a different kind of porn, that captures the female gaze and aims to show that women's pleasure matters.
Fei-Fei Li (US) - an Artificial Intelligence expert, former Google vice president and now she is co-director of Stanford's institute for Human-Centered Artificial Intelligence (HAI).
Jamie Margolin (US) - the co-founder of the Zero Hour movement, using social media to organise the first youth climate change marches in 25 cities, including Washington DC, in 2017. She has since testified before the US Congress alongside Greta Thunberg
Lisa Campo-Engelstein (US) - the author of 'Contraceptive Justice: Why We Need a Male Pill', this bioethicist's work aims to improve women's lives through finding new methods of contraception. She also specialises in improving fertility for cancer survivors.
Lisa Mandemaker (Netherlands) - an artist leading the team building a prototype artificial womb, in collaboration with the Máxima Medical Centre in Holland. It is hoped the wombs will replace incubators for babies within the next 10 years. Lisa sees design as a tool for debate, to challenge assumptions, question or excite.
Lyubov Sobol (Russia) - a lawyer who investigates alleged corruption in Russia, documenting her work through social media and a YouTube channel with over a million subscribers. She and other opposition candidates were banned from standing in local elections in Moscow this summer, sparking demonstrations by tens of thousands of young people.
Maria Ressa (Philippines) - an award-winning journalist from the Philippines who set up website Rappler to expose fake news. She has received rape and death threats online for being an outspoken critic of President Duterte's violent war on drugs, and has been arrested twice this year accused of 'cyber libel'. She is being represented by human rights lawyer Amal Clooney.
Mimi Aung (US) - she is responsible for a NASA team designing a helicopter to fly on Mars. After travelling alone from Myanmar to the US to further her education at 16, she is now project manager at the NASA Jet Propulsion Laboratory (JPL), California Institute of Technology. She is challenged with building an aircraft light enough to fly in the very thin atmosphere of the Red Planet - it should reach the surface in February 2021.
Nisha Ayub (Malaysia) - at 21, trans woman Nisha Ayub was sentenced to three months in a male prison under a provision of Sharia law which prohibits "a male person wearing women's attire or posing as a woman in a public space." Since her release, she has been a tireless advocate for the rights of transgender people in Malaysia, co-founding SEED - the country's first ever trans-led organisation - and creating T-Home, which addresses the issue of homelessness for older trans women who are left without family support.
Noor Shaker (Syria) - a computer scientist who left Syria for Europe in 2008 to follow her passion for Artificial Intelligence. Motivated by her mother's fight against cancer, she was compelled to bring her knowledge of AI to the medical world. The result is a ground-breaking technique using artificial intelligence to design new medicines faster than humans can. Her work has attracted the attention of some of the top global pharmaceutical companies.
Precious Adams (US) - she has been credited as 'the first black ballerina'. She was promoted to first artist by the English National Ballet in 2017, and won the Emerging Artist Award at the Critics' Circle National Dance Awards in 2018. She has been influential in opening up a conversation on ballet dancers being able to wear tights that match their skin tone.
Susmita Mohanty (India) - she has been hailed as 'India's space woman', s spaceship designer who founded India's first space start-up. A passionate climate action advocate, she uses her business to help monitor and understand climate change from space.
Tabata Amaral (Brazil) - one of Brazil's youngest congresswomen, she came to national attention this year when a video of her grilling the country's education minister went viral. Dubbed "Brazil's Alexandria Ocasio-Cortez" by the press, the 25 year old grew up on the outskirts of Sao Paulo and won a place at Harvard University with a full scholarship. As a member of parliament, her main agendas are education, women's rights, political innovation and sustainable futures.
Yalitza Aparicio (Mexico) - trained as a primary school teacher, she ended up being cast as the lead in Alfonso Cuarón's Oscar-winning film Roma after accompanying her sister to the audition. She became the first indigenous woman to be nominated for a Best Actress Oscar for the role. She advocates for gender equality, rights for indigenous communities and constitutional protection for domestic workers.
The full BBC 100 Women List 2019 will be published here on 16 October 00:01 GMT.
The announcement of the list launches the BBC's 100 Women 2019 season, shining a spotlight on women's experiences around the world with two conferences in London and Delhi, three weeks of special programmes, features, big name interviews, and digital content across the BBC's UK and international TV and radio services and online.
( Press Release Image: https://photos.webwire.com/prmedia/6/248639/248639-1.jpg )
Related Links
WebWireID248639

This news content was configured by WebWire editorial staff. Linking is permitted.
News Release Distribution and Press Release Distribution Services Provided by WebWire.