Drones on the Rise
WEBWIRE
–
Wednesday, October 16, 2019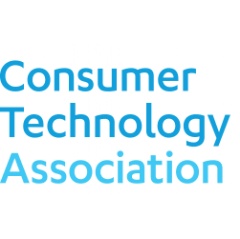 Although drones are expanding both in the number of owners and the types of uses – and even though commercial delivery drones are often cited in the news – pizzas aren't likely to be dropped off by drone any time soon. A kidney is another story.

As the technology for unmanned aircraft systems advances, so do the questions about how best to regulate them to deal with safety, privacy and other issues.

CTA's Consumer Technology Ownership and Market Potential Study showed 13% of U.S. households own a drone – a jump from 10% last year. And 12% of households plan to buy a drone next year.

Meanwhile, commercial use of drones is burgeoning. Firefighters use them to search for people or check out a raging blaze from above. Since 2015, 268 people have been rescued using drones according to leading drone maker DJI Technology Inc. Utility companies inspect poles with drones while keeping workers safely on the ground. Construction companies can analyze a job site in an hour instead of a week. Drones even let wildlife biologists count birds and inspect the tree canopy without the danger (and cost) of flying in a helicopter. Security and intelligence use them for surveillance. And surveyors and farmers get a bird's eye view of vast areas.

And now, drones are delivering organs for surgeries.

Earlier this year, a Baltimore woman received a kidney transplant after the medical team flew the organ about three miles across town in the first organ-related drone delivery. That success opens the possibility of organ donations getting to patients faster, vastly improving health outcomes.
Safer Drones
Several sites around the country have been chosen by the FAA for research on how to expand drone use safely. Wing Aviation, sister company of Google, won groundbreaking FAA approval this year to make commercial drone deliveries in Blacksburg, VA.

According to Vox, Wing app users will order items like medicine, food and small consumer products and then have drones deliver it, with permission to fly outside of the usual visual sight line rules. Amazon's Prime Air is hoping to make deliveries of packages under five pounds in less than 30 minutes once it wins regulatory approval.

Unfortunately, regular drone deliveries are more hype than reality right now, says Adam Lisberg, spokesman for DJI. High value items – not pizzas – are likely to be what's delivered in the short term, he says. But wider uses are being driven by new drone technologies that make them more capable, such as infrared sensors that send back data, longer battery life allowing farther ights and larger payload capacity.

"The technology is going great," Lisberg says. "All over the world, smart people are coming up with creative uses for the technology."

"It's been said that drones are the biggest development in aviation since the jet age, and I totally agree," says Doug Johnson, vice president, technology policy, CTA.

Lisberg says drones were just considered a hobby a few years ago. But as use has soared, he worries people will have concerns about them. For example, London's Gatwick Airport was shut down just before Christmas last year, roiling travel after people reported seeing a drone in the area.
Law-Abiding Flyers
For drone technology and operations to evolve further, Johnson says it is crucial to have a public policy environment that supports both safety and innovation. Current federal regulations require that drones not fly over people or at night, that they stay below 400 feet and that operators keep them in their line of sight. The FAA is now working on rules that would allow operations over people and at night.

The FAA's Marcia Adams says, "The FAA is responsible for the safety and security of all aircraft in the national airspace. We're working to assure that drones are safely integrated into that system so our society can reap the benefits of drone technology while still allowing other airspace users to continue their traditional operations."

The landscape is changing for recreational drone yers as well. Until last year, the FAA classified recreational drones in the same way as model aircraft. In 2018, Congress passed legislation that withdrew the model aircraft interpretation and established new conditions for recreational use of drones. For instance, recreational flyers will need to take an aeronautical knowledge test, in addition to the current requirement to register drones weighing more than .55 pounds. A new online notification system has made it easier for those yers to request permission to fly in controlled airspace, and the FAA's revamped B4UFLY app gives recreational users information about where it's safe to fly.

The FAA has jurisdiction over drone operations, but some states have been passing their own laws. "We're concerned states may overreach or inhibit the appropriate use of drones and create a patchwork that could be a problem for safety," Johnson says.
Remote ID
In 2016, FAA rules went into effect governing commercial uses for drones and requirements for remote pilot certificates for their operators. The linchpin to allowing expanded commercial operations, Johnson says, is remote identification for drones – sort of an electronic license plate. Because drones are small, they need an identification system that will broadcast information like the location of the operator, the serial number and telemetry. That way airport operators, law enforcement and national security officials have information about drones they see, especially near sensitive areas, Johnson adds.

Remote ID already is available in all of the DJI drones. Lisberg says they would like to see it as a requirement for all operators to help ensure authorities know what they are dealing with and to enable drones to y farther to be more useful. Lisberg says new technology is improving to make ying drones without being able to see them safe: new chips will sense aircraft nearby and warn the drone operators, for instance, and geo-fencing will block drones from nearing nuclear plants, military bases and other sensitive areas.

"Drones have been considered emerging technology," Johnson says. "But their greatest economic potential is ahead of us if we can achieve the appropriate rules and policies.
National Drone Safety Awareness Week
At press time, the FAA announced a "National Drone Safety Awareness Week" scheduled the week of November 4, 2019. The campaign features a planned series of nationwide events focused on the safe operation of drones. The FAA is working with various partners across the U.S., including
manufacturers, retailers and trade groups, local governments, drone enthusiasts and other stakeholders.
( Press Release Image: https://photos.webwire.com/prmedia/6/248633/248633-1.png )
Related Links
WebWireID248633

This news content was configured by WebWire editorial staff. Linking is permitted.
News Release Distribution and Press Release Distribution Services Provided by WebWire.