QIAGEN launches new QIAseq FastSelect solutions to accelerate RNAseq
Highlighting broad portfolio of universal NGS solutions at American Society for Human Genetics (ASHG) 2019 genomic research conference
Hilden, Germany, and Germantown, Maryland –
WEBWIRE
–
Tuesday, October 15, 2019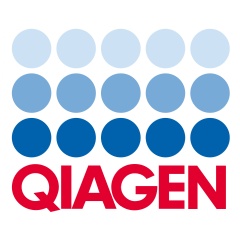 QIAGEN (NYSE: QGEN; Frankfurt Prime Standard: QIA) announced the launch of innovative new technologies for faster, simpler library preparation for next-generation sequencing (NGS) in the growing field of RNA research.
QIAGEN is showcasing its industry-leading portfolio of universal NGS solutions at ASHG 2019, the annual meeting of the American Society of Human Genetics, from October 15-19 in Houston. Attendees will also get the chance to experience QIAGEN's new GeneGlobe Design & Analysis Hub, combining curated knowledge, content-based assays and analyses for life science research.
More than 30 scientific posters at ASHG 2019 feature studies relying on QIAGEN's Sample to Insight workflows and bioinformatics for use in NGS.
Ribonucleic acid (RNA) controls many genetic processes, but library preparation for NGS often is slowed by the presence of RNA types that are highly abundant in samples but biologically unimportant. The new solutions use a method to remove unwanted RNA, enabling scientists to achieve more on-target reads and more efficient use of resources with any NGS platform:
QIAseq FastSelect -rRNA and -Globin HMR Kits, designed for human, mouse and rat samples, remove ribosomal RNA (rRNA) and globin messenger RNA (globin mRNA) to optimize RNA sequencing. The kits remove more than 97% of rRNA and globin mRNA from mammalian samples
The QIAseq FastSelect 5S/16S/24S Kit, designed for complex microbial communities in soil, water, stool and sludge samples, removes abundant bacterial 5S/16S/24S rRNA from RNAseq libraries. 
"These new QIAseq FastSelect solutions add to our innovative portfolio addressing critical bottlenecks in next-generation sequencing, allowing scientists to quickly remove unwanted RNA types from samples, gaining time and cost savings and maximizing their research insights," said Dr. Thomas Schweins, Senior Vice President of QIAGEN's Life Sciences Business Area. "Our novel QIAseq FastSelect technologies remove unwanted RNA with a single 10-second pipetting step and 14 minutes of incubation. We are pleased to offer these valuable additions to our universal NGS portfolio to meet the growing need for reliable, efficient preparation of RNA libraries in search of deeper insights for the life sciences."
QIAseq FastSelect technology consistently removes high levels of ribosomal RNA from mammalian samples through 14 minutes of interaction with the FastSelect RNA removal reagent. The solution effectively reduces rRNA, which can make up more than 85% of RNA within a sample, to 1% or less. The kits are compatible with stranded RNA-seq library kits from QIAGEN. Illumina, New England BioLabs and Kapa Biosystems and work in-line, so no extra clean-up steps or NGS library protocol changes are needed.
Dr. Fabienne Desmots-Loyer, a researcher on the Hematology Team at CHU - Hospital Pontchaillou in Rennes, France, first tried QIAseq FastSelect technology in research with paired tumor samples that were small and of inconsistent quality. "We asked two different service providers to perform RNA-seq library prep and sequencing for us, but they were unsuccessful, stating that libraries weren't achievable due to the poor RNA quality and low amounts of sample. By adding QIAGEN's new QIAseq FastSelect RNA Removal Kit before library prep, we were able to perform the entire workflow easily and very conveniently in our own laboratory," she said.
QIAGEN's QIAseq portfolio focuses on providing precise NGS data by incorporation of unique molecular indexes (UMIs) and advanced data analysis for alignment and interpretation. For more information on QIAGEN NGS technologies, application focus and the new FastSelect kits, please visit =18pxwww.qiagen.com.
QIAGEN's presence at ASHG 2019
A few key abstracts and presentation times of studies at ASHG 2019 that highlight QIAGEN solutions:
QIAGEN Educational Lunch Session on Thursday, October 17, 12:14pm – 2:00pm.
QIAseq FastSelect -rRNA and -Globin: One-step, rapid removal of rRNA and/or globin mRNA during whole transcriptome NGS library prep - PgmNr 1783/T, 2:30-3:00 p.m. Thursday October 17
Performance of a novel GeneReader NGS System through hotspot panels: An analysis across specimen type and tumor type over 2000 patients. - PgmNr 2416/T, 3:00 pm Thursday October 17
All abstracts can be found at =18pxhttps://www.ashg.org/2019meeting/pages/online-planner.shtml.
QIAGEN will exhibit its Sample to Insight portfolio at Booth 1119 at the ASHG 2019 meeting October 15-19 in Houston. For details on QIAGEN's presence, visit=18px https://ashg.qiagen.com
About QIAGEN
QIAGEN N.V., a Netherlands-based holding company, is the leading global provider of Sample to Insight solutions that enable customers to gain valuable molecular insights from samples containing the building blocks of life. Our sample technologies isolate and process DNA, RNA and proteins from blood, tissue and other materials. Assay technologies make these biomolecules visible and ready for analysis. Bioinformatics software and knowledge bases interpret data to report relevant, actionable insights. Automation solutions tie these together in seamless and cost-effective workflows. QIAGEN provides solutions to more than 500,000 customers around the world in Molecular Diagnostics (human healthcare) and Life Sciences (academia, pharma R&D and industrial applications, primarily forensics). As of June 30, 2019, QIAGEN employed approximately 5,200 people in over 35 locations worldwide. Further information can be found at http://www.qiagen.com.
Forward-Looking Statement 
Certain statements contained in this press release may be considered forward-looking statements within the meaning of Section 27A of the U.S. Securities Act of 1933, as amended, and Section 21E of the U.S. Securities Exchange Act of 1934, as amended. To the extent that any of the statements contained herein relating to QIAGEN's products, launches, regulatory submissions, collaborations, markets, strategy, taxes or operating results, including without limitation its expected sales, adjusted net sales and adjusted diluted earnings per share results, are forward-looking, such statements are based on current expectations and assumptions that involve a number of uncertainties and risks. Such uncertainties and risks include, but are not limited to, risks associated with management of growth and international operations (including the effects of currency fluctuations, regulatory processes and dependence on logistics); variability of operating results and allocations between customer classes; the commercial development of markets for our products to customers in academia, pharma, applied testing and molecular diagnostics; changing relationships with customers, suppliers and strategic partners; competition; rapid or unexpected changes in technologies; fluctuations in demand for QIAGEN's products (including fluctuations due to general economic conditions, the level and timing of customers' funding, budgets and other factors); our ability to obtain regulatory approval of our products; difficulties in successfully adapting QIAGEN's products to integrated solutions and producing such products; the ability of QIAGEN to identify and develop new products and to differentiate and protect our products from competitors' products; market acceptance of QIAGEN's new products and the integration of acquired technologies and businesses; and the other factors discussed under the heading "Risk Factors" contained in Item 3 of our most recent Annual Report on Form 20-F. For further information, please refer to the discussions in reports that QIAGEN has filed with, or furnished to, the U.S. Securities and Exchange Commission (SEC).
( Press Release Image: https://photos.webwire.com/prmedia/7/248585/248585-1.png )
Related Links
WebWireID248585

This news content was configured by WebWire editorial staff. Linking is permitted.
News Release Distribution and Press Release Distribution Services Provided by WebWire.